Where is the summer? I have been asking myself this question for almost 3 months… A stable high has been absent so far. While in the north or in southern Europe many groan under unbearable heat, we have at most a few days of sunshine. Nevertheless, I have captured a few late summer garden impressions from the Pomponettigarten for you.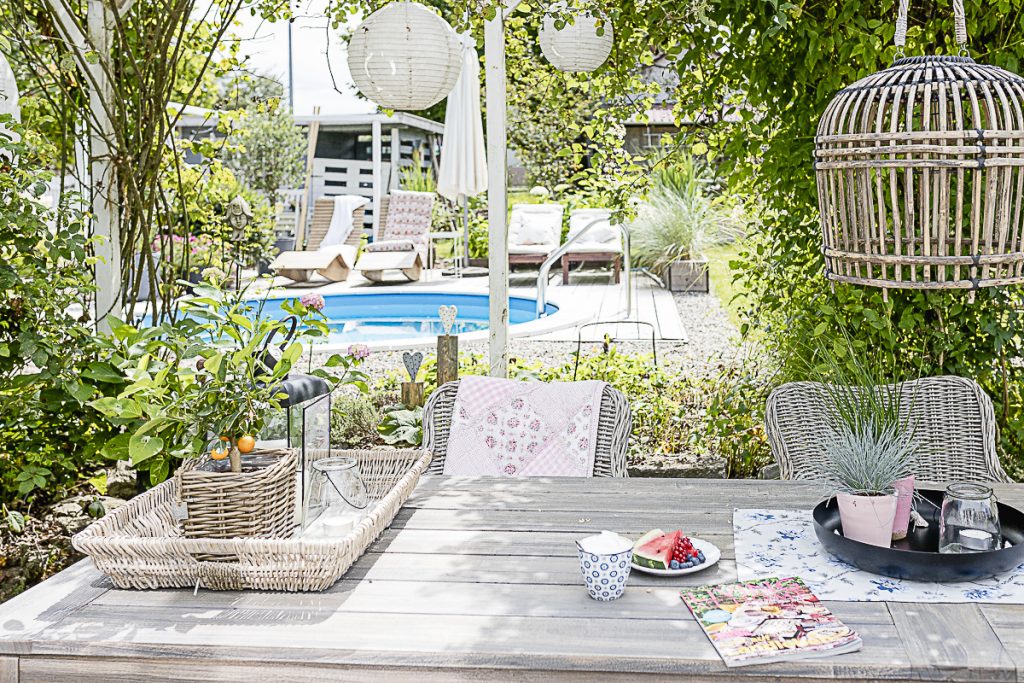 Late summer garden impressions, this is how I bring you summer
To say it right at the beginning, I am really glad that we are doing well! The storm in July passed us relatively mercifully, because "only" 2 trees were damaged. One of the plane trees we had to cut back on head and hope that it will sprout again…. The flood was this time also not quite so violent…. Ok the hail damage against it already, but all this is nothing, but also nothing at all to the many people affected by the flood disasters in North Rhine Westphalia, Franconia, Bavaria, Austria….! Even if one sees the fires in Southern Europe, or in California and Canada….! This year is fierce!!! And I thought the pandemic is actually bad enough.
Nevertheless, I miss summer. As a summer child, I suffer a little, I must admit. Because I draw the light and warmth in the summer to survive the long winter. Meanwhile, you can already slowly see the first signs of autumn and I think… Help, here was not even summer!
That's exactly why it was very important for me to capture a bit of summer on a short sunny day, for me and also for you if you like :)…. Late summer garden impressions….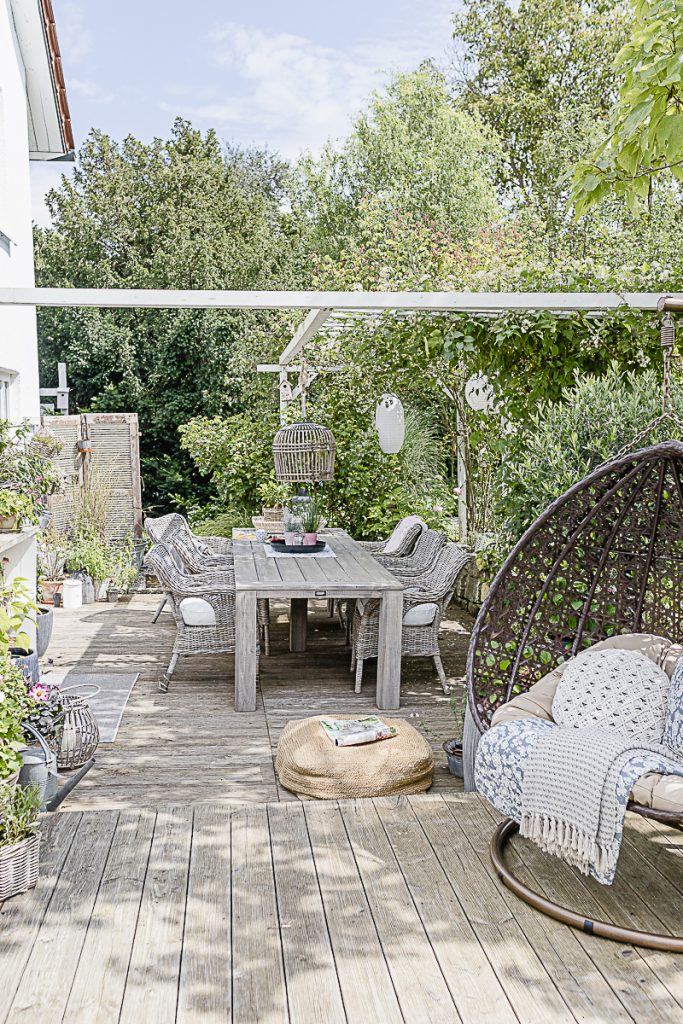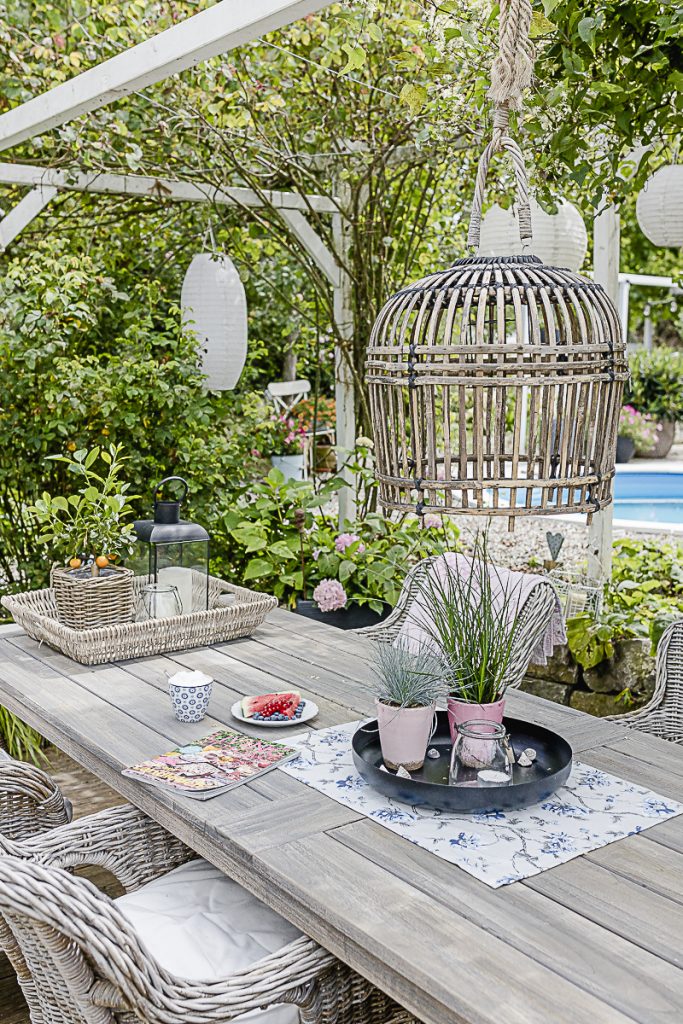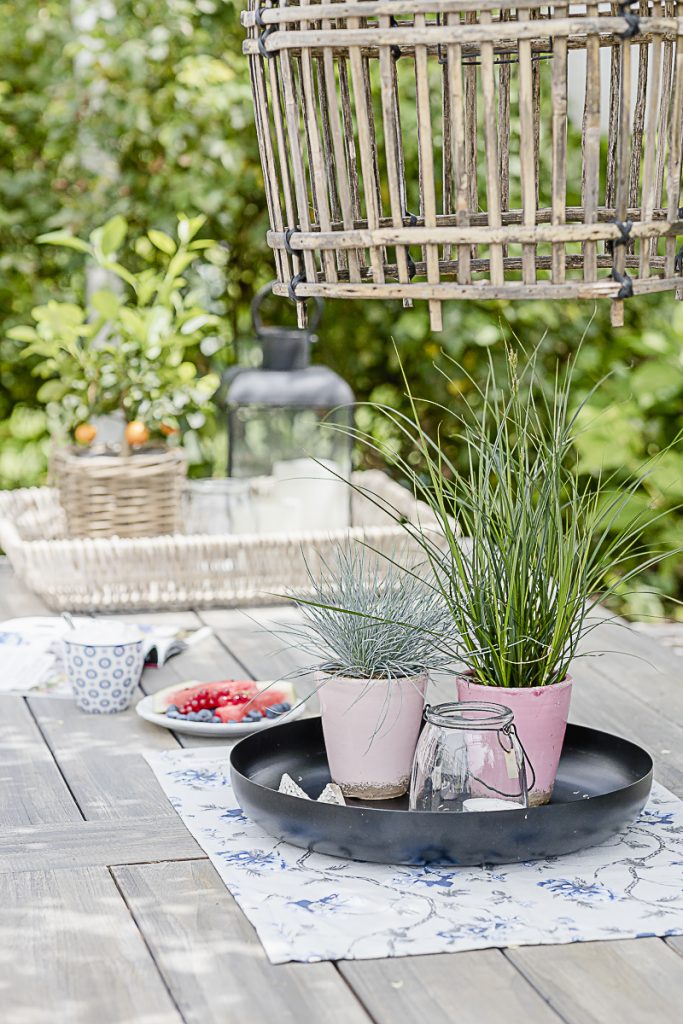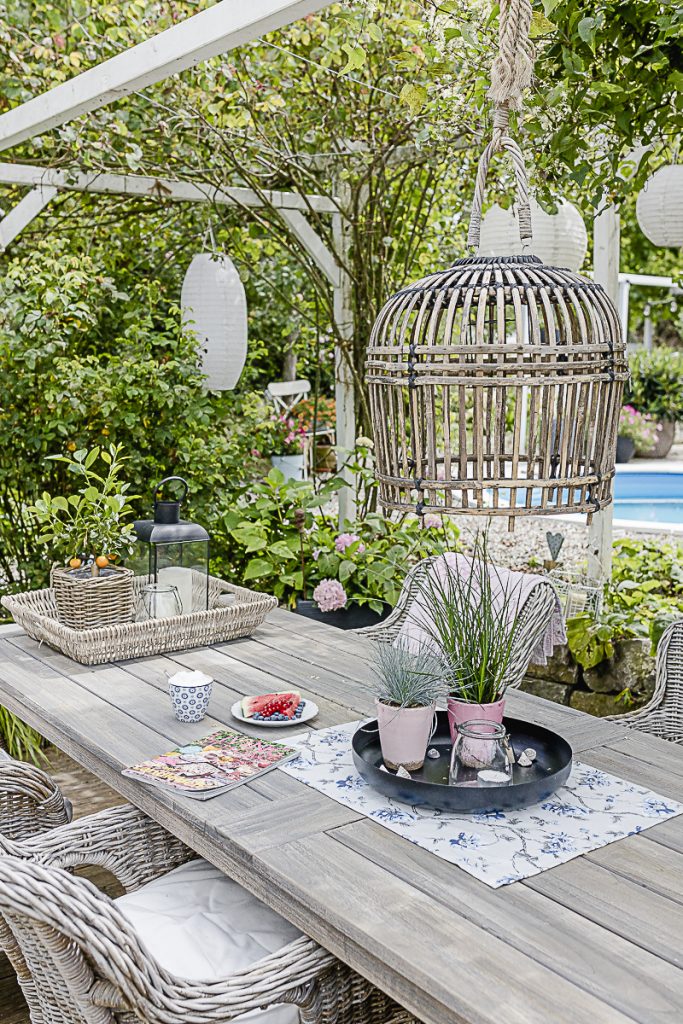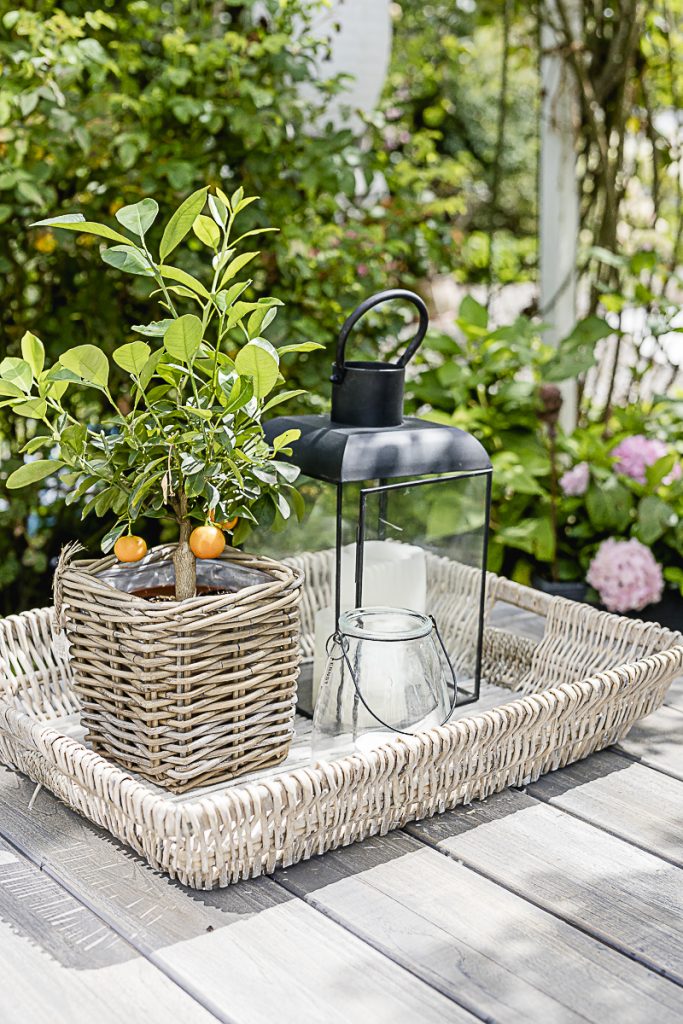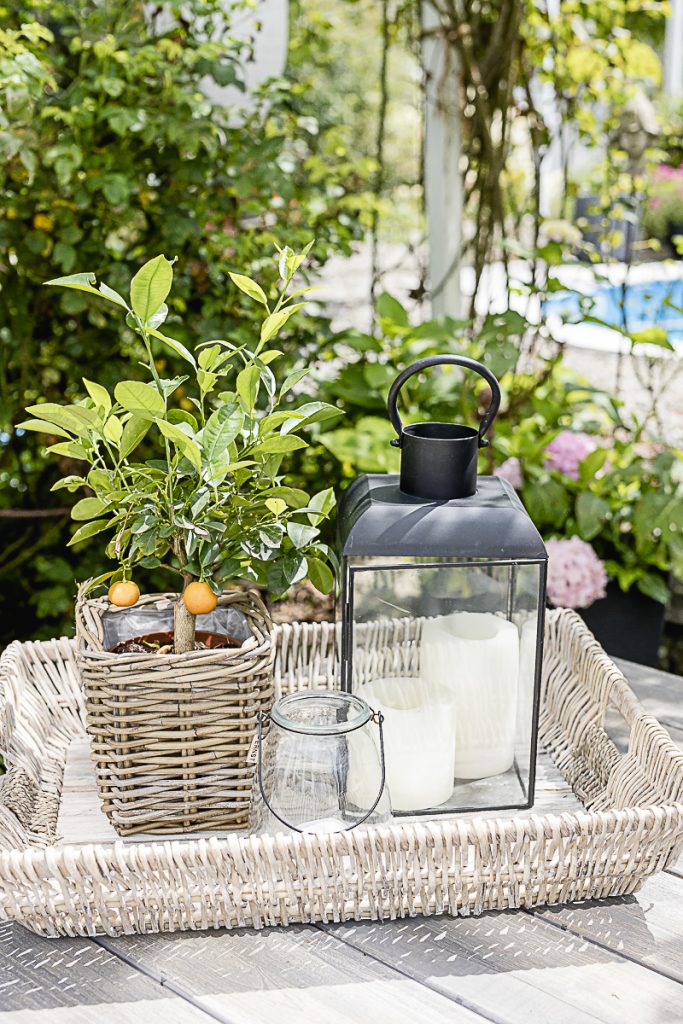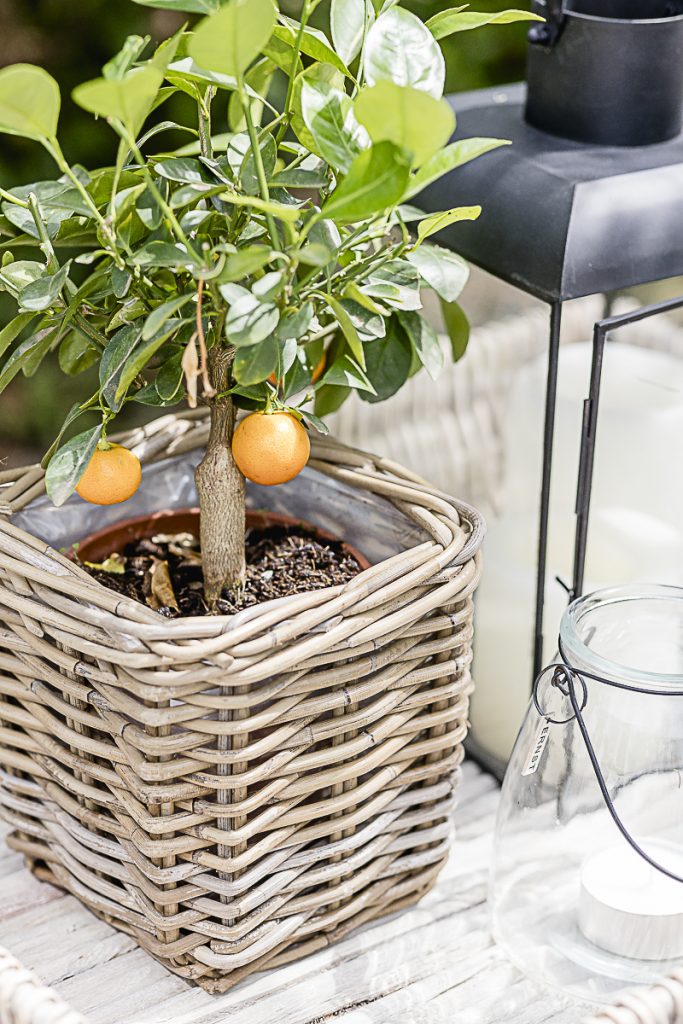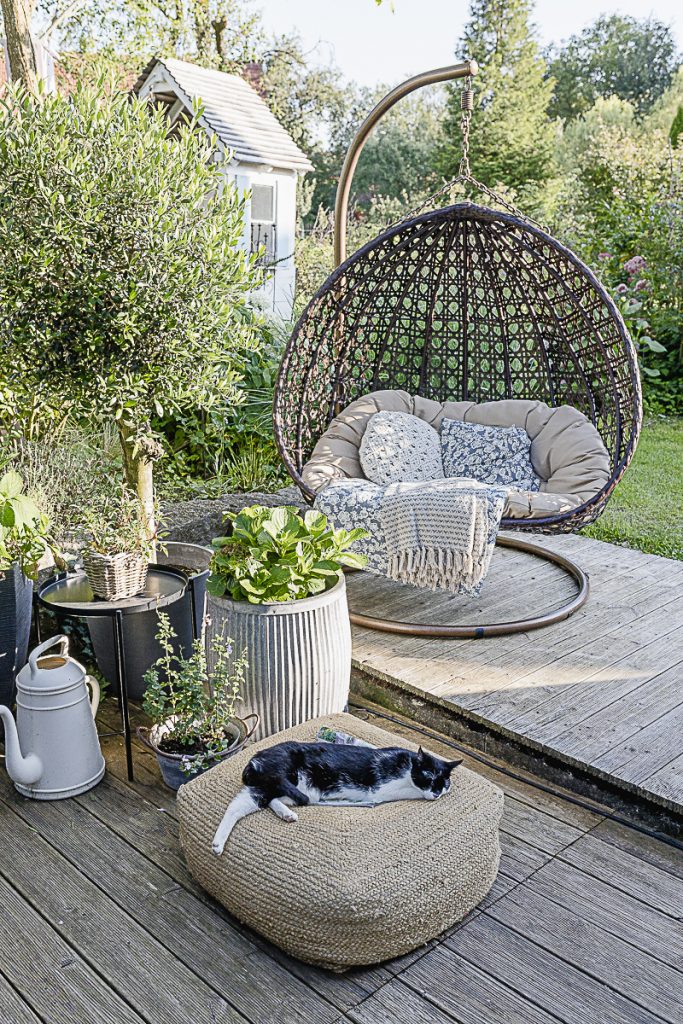 I really like my two trays, because our garden table is now so large that a single decoration looks quite lost. But it has proven so useful!
On the large wicker tray I decorated a small tangerine tree, as well as lanterns. The few evenings we could sit outside, the light looked so beautiful!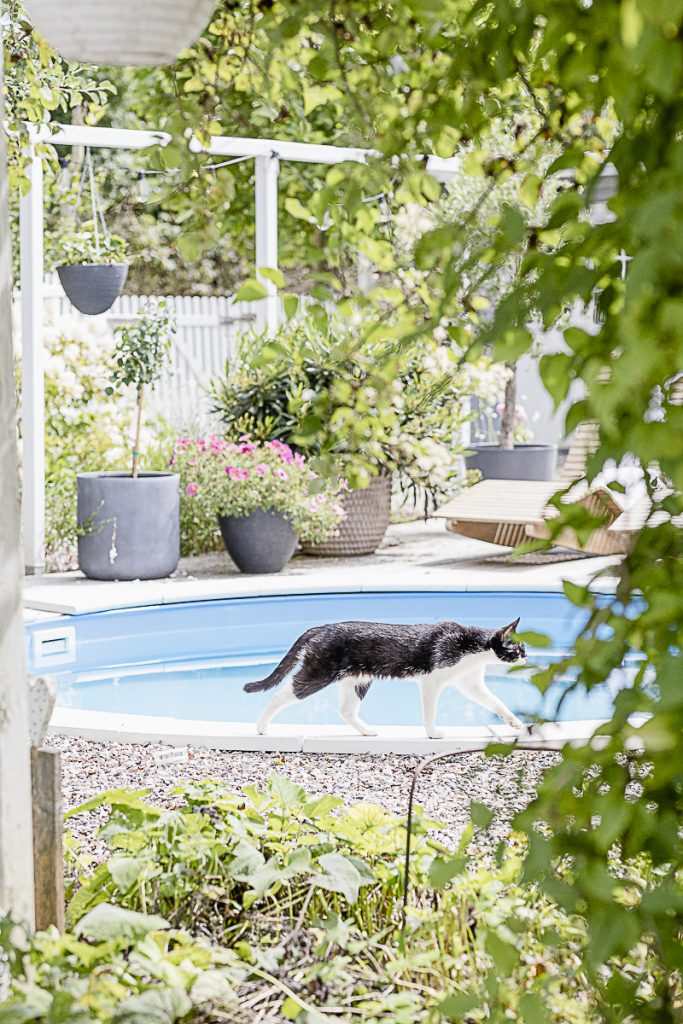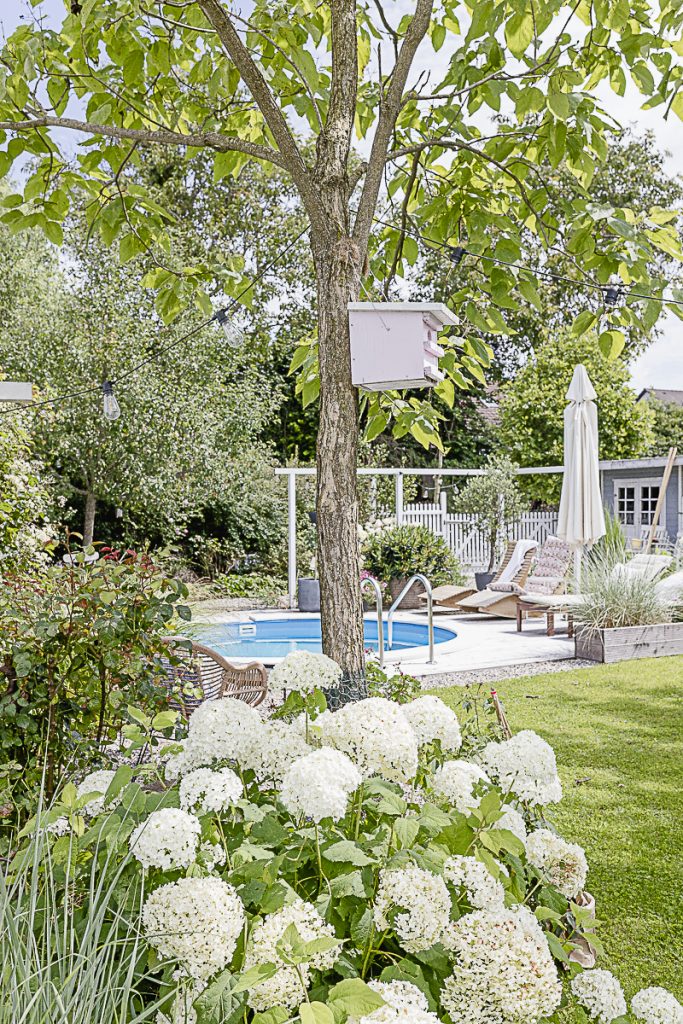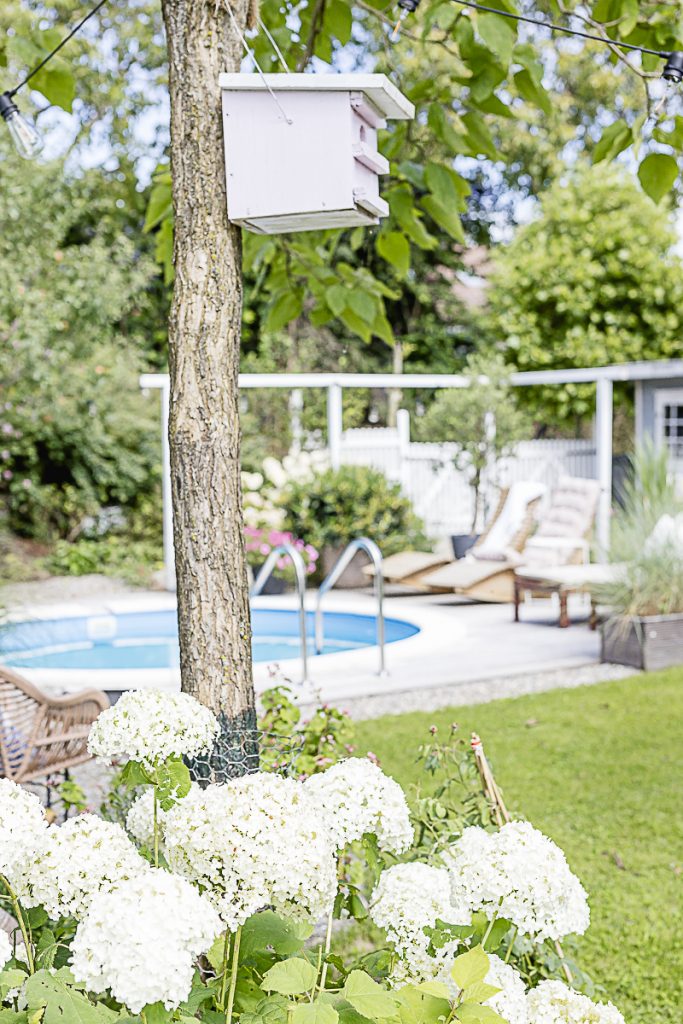 Ok… the pool has was not worth this year 😉 But I do not give up hope for a few nice days!!!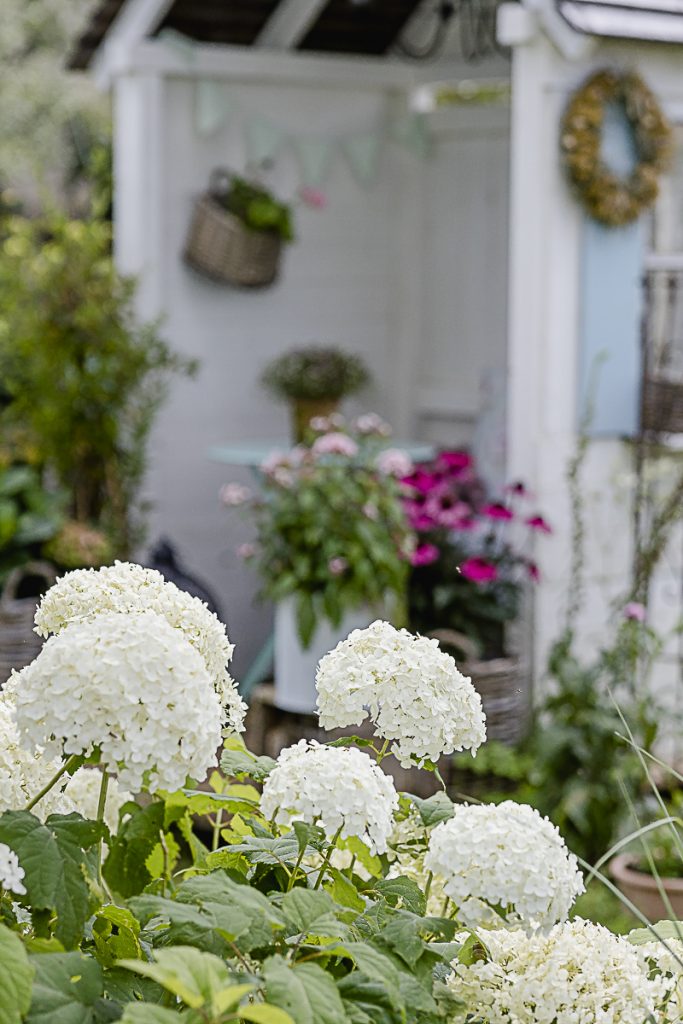 But please look at this hydrangea! It is the only one this year in the garden, so gorgeous. Because the Catalpa gave it some protection from too much rain, but also the hail. All the others have only a few flowers or none at all…. In general, the plants also suffer a lot from the wetness, as well as the cold temperatures. Especially my lavender is rotten! I have now cut him back and hope he sprouts fresh.
Gazebo, a favorite spot in the Pomponettigarden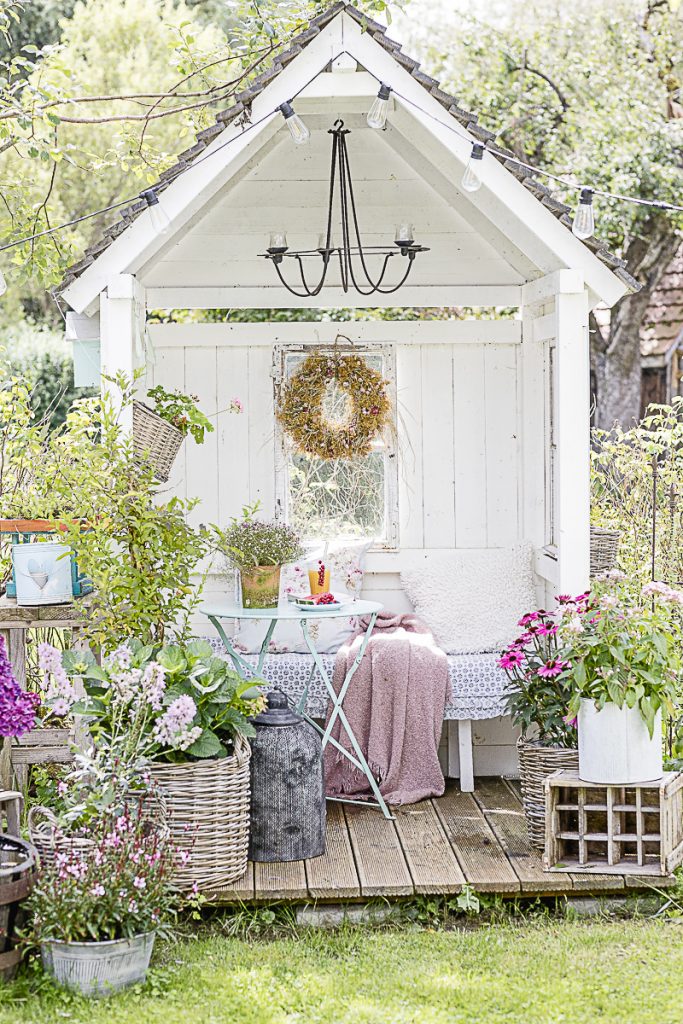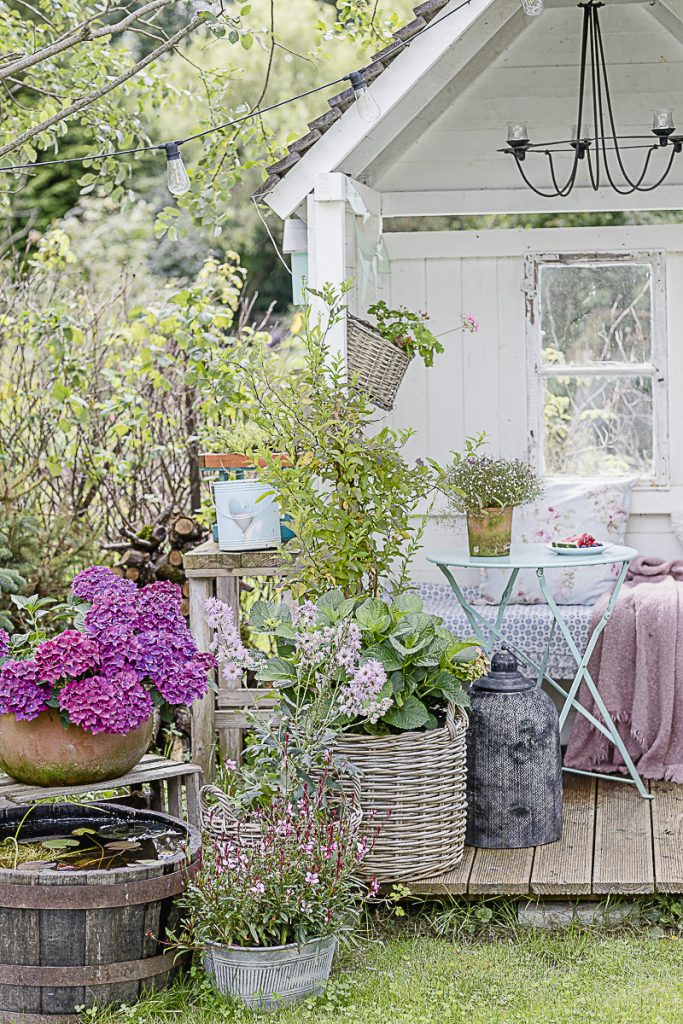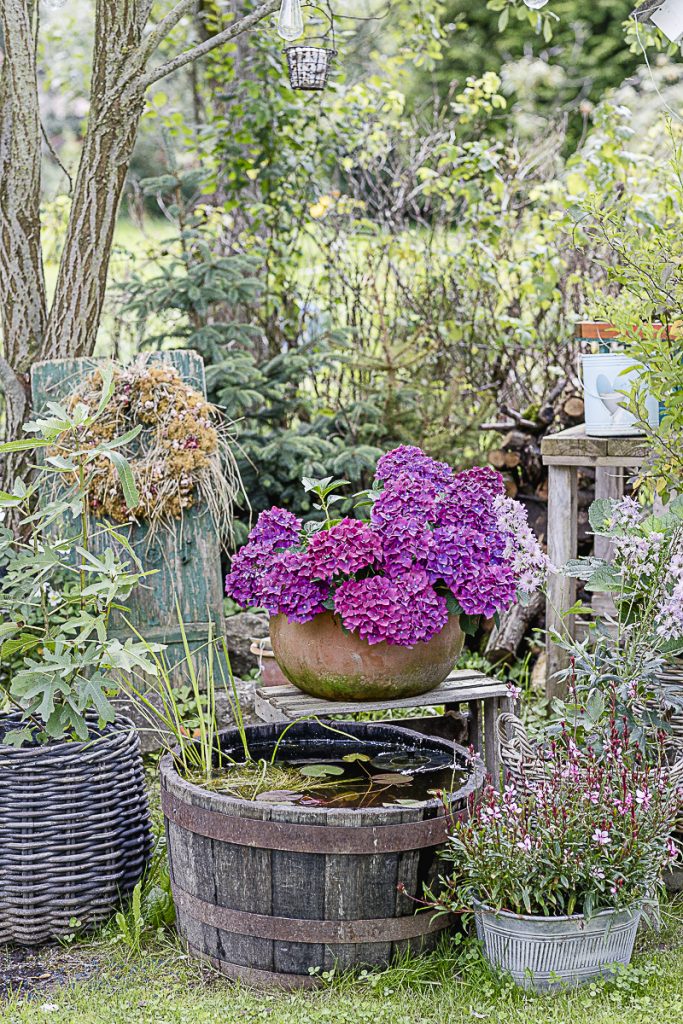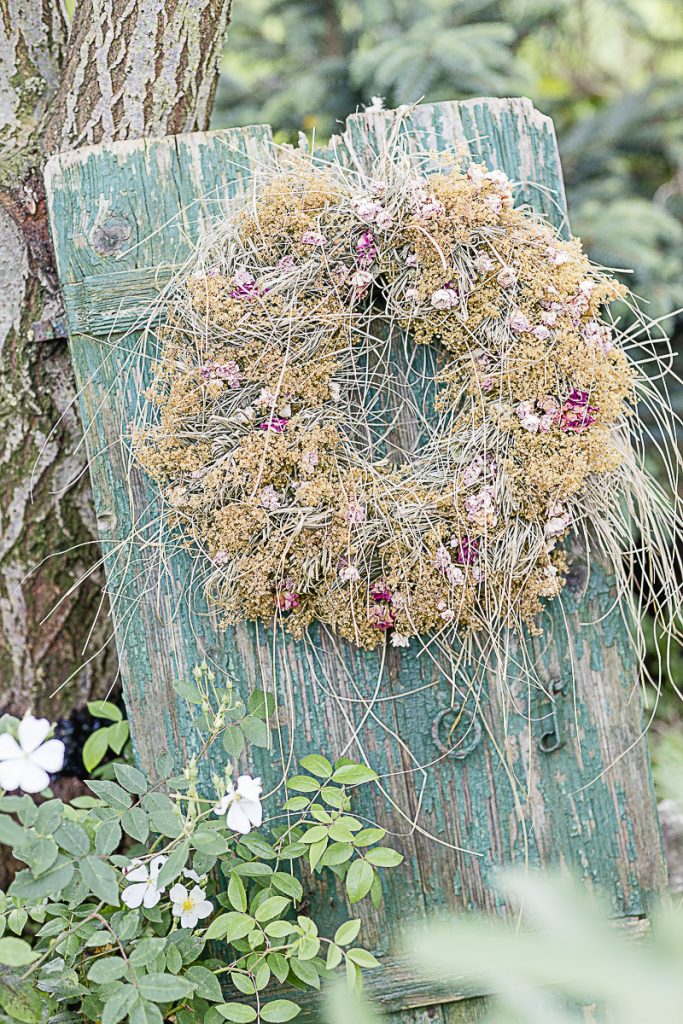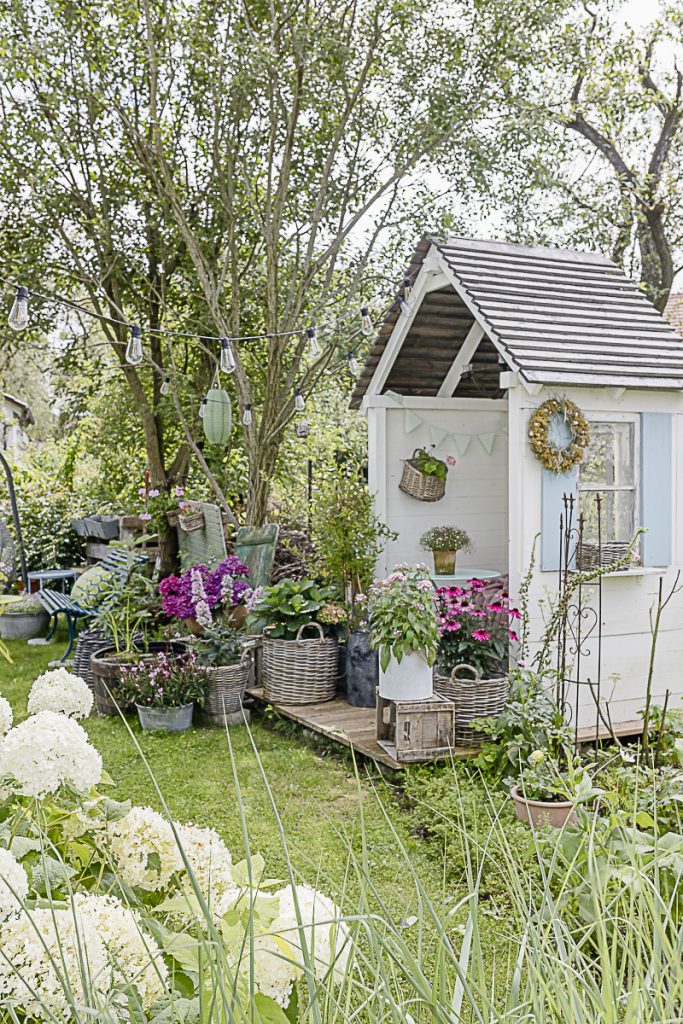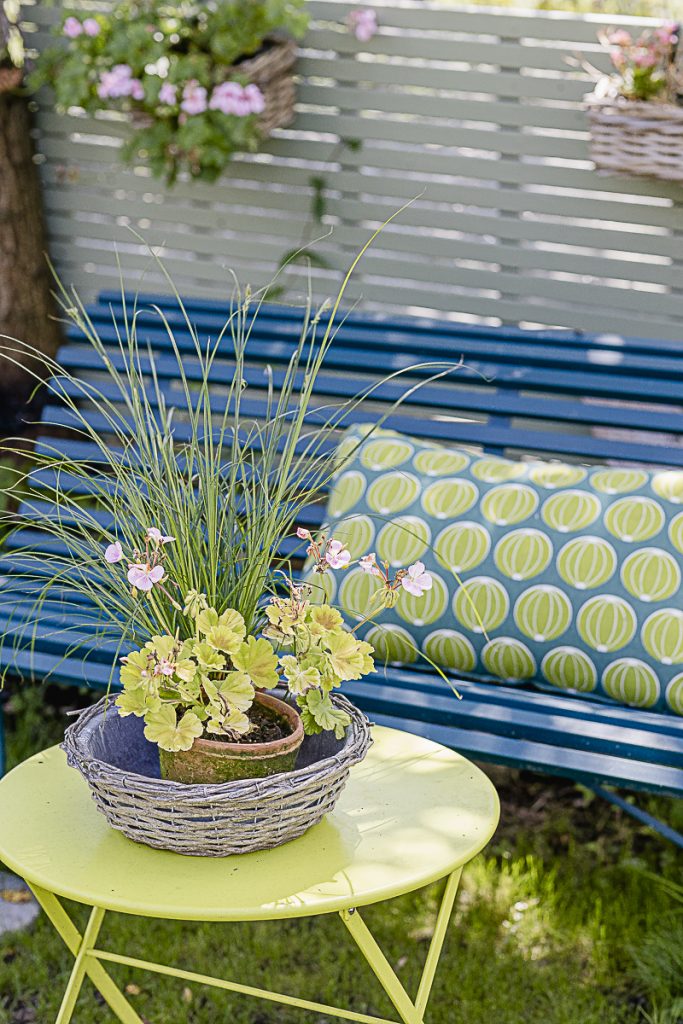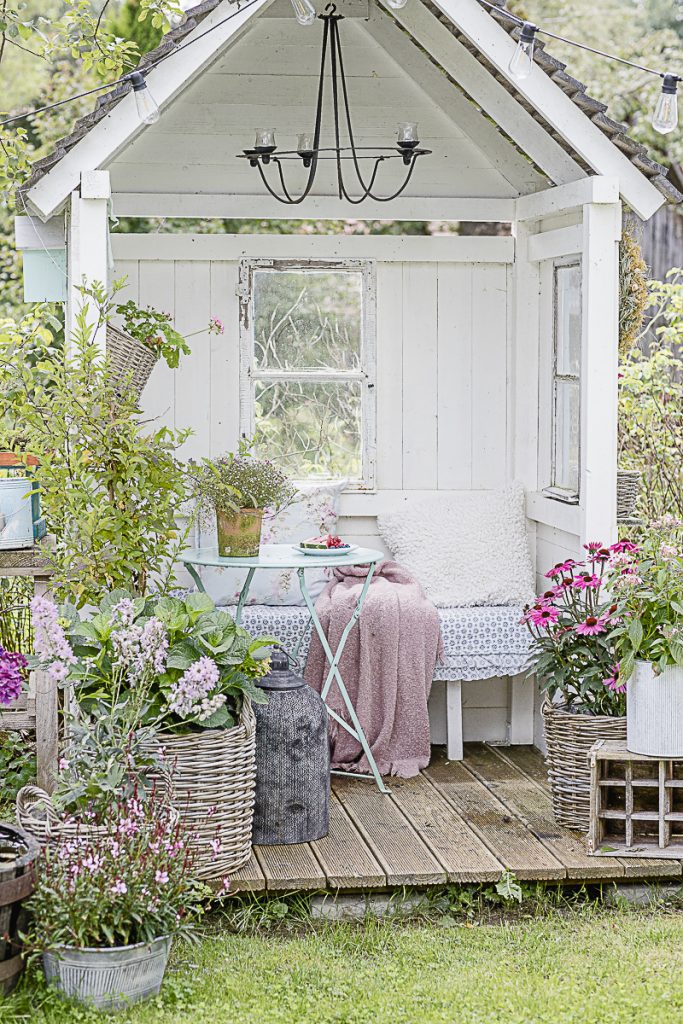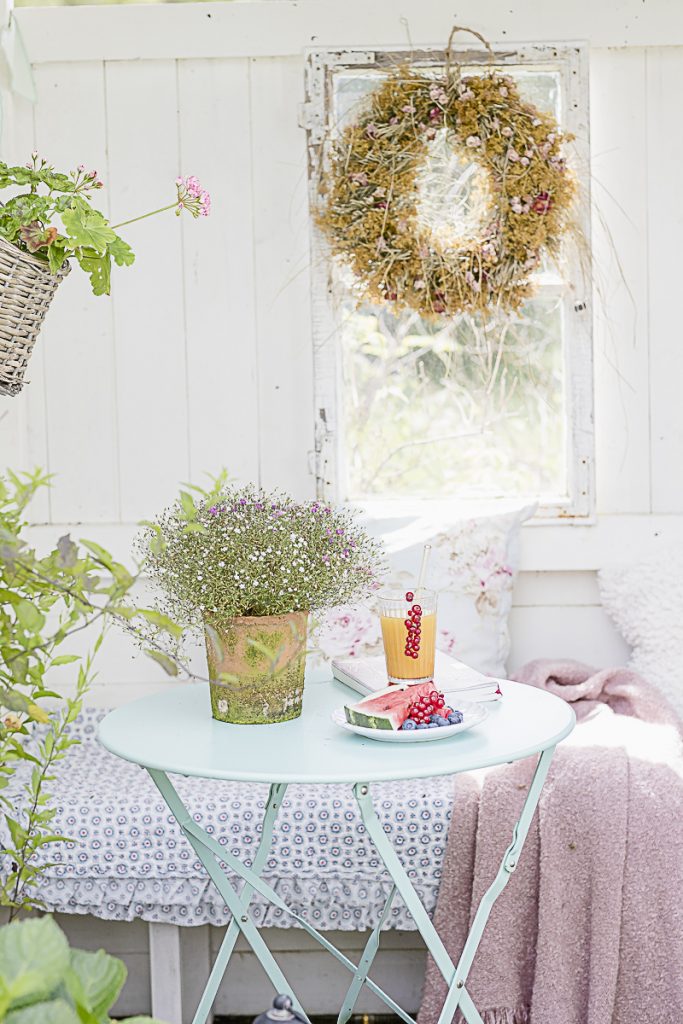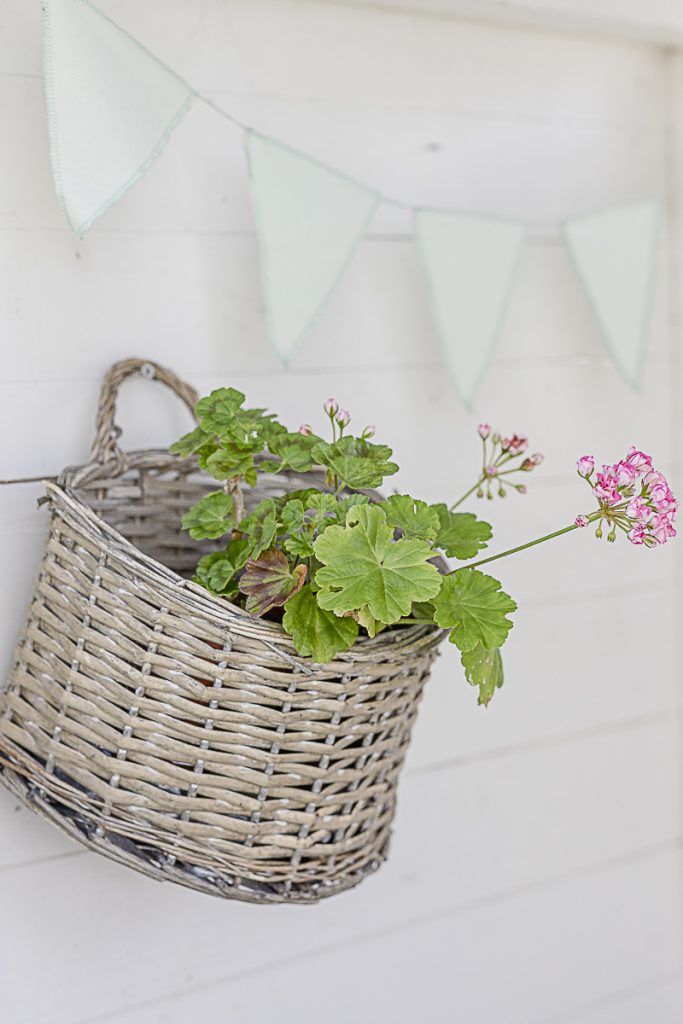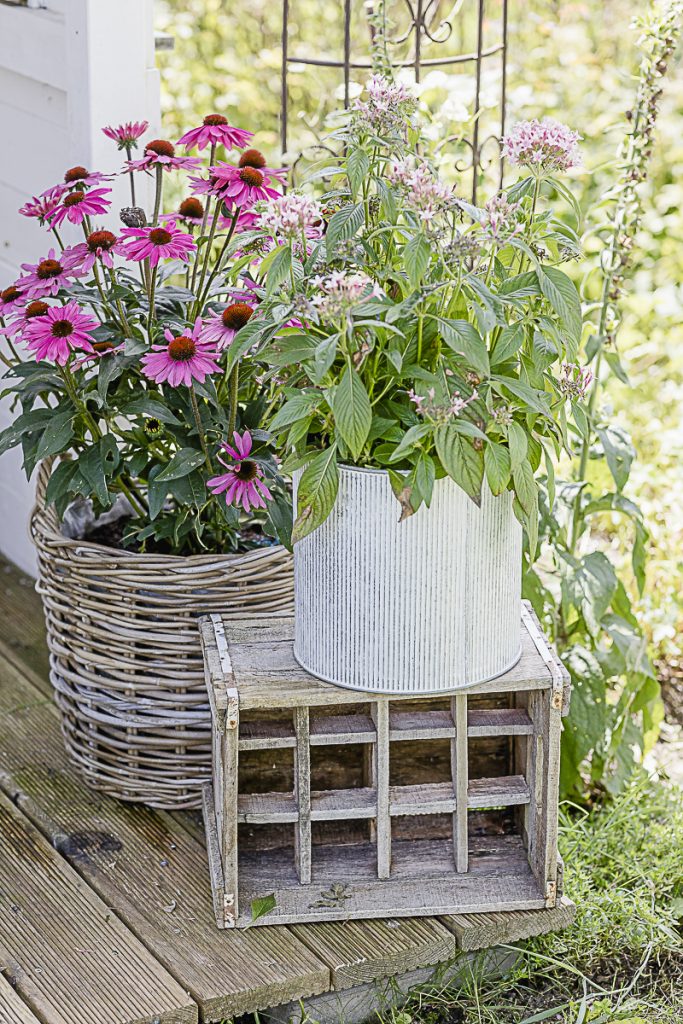 2021 I have more plants and flowers than ever before and it just makes me happy! I have always needed the beautiful to escape perhaps in an ideal world, who knows…. Not out of naivety, but because it is better for my salvation…. Also at the moment you have the feeling that everything around you in the world is breaking up, or maybe because of that. I think everyone deals with it differently and that is also good!… I also said that the other day on Instagram in a story.
Finally, I have a few late summer garden impressions from the entrance for you….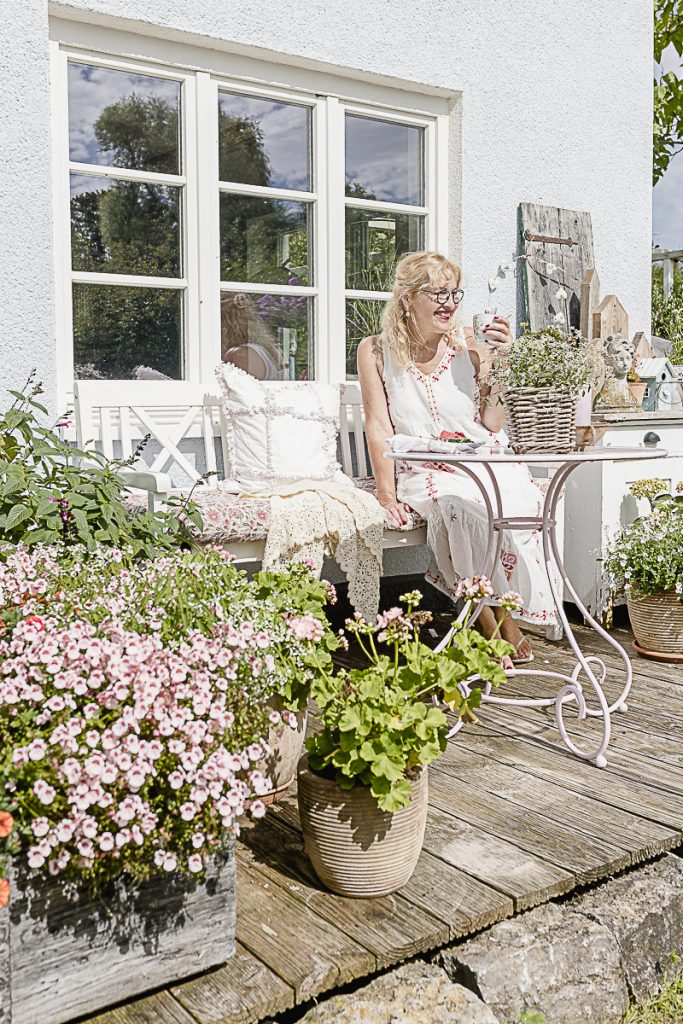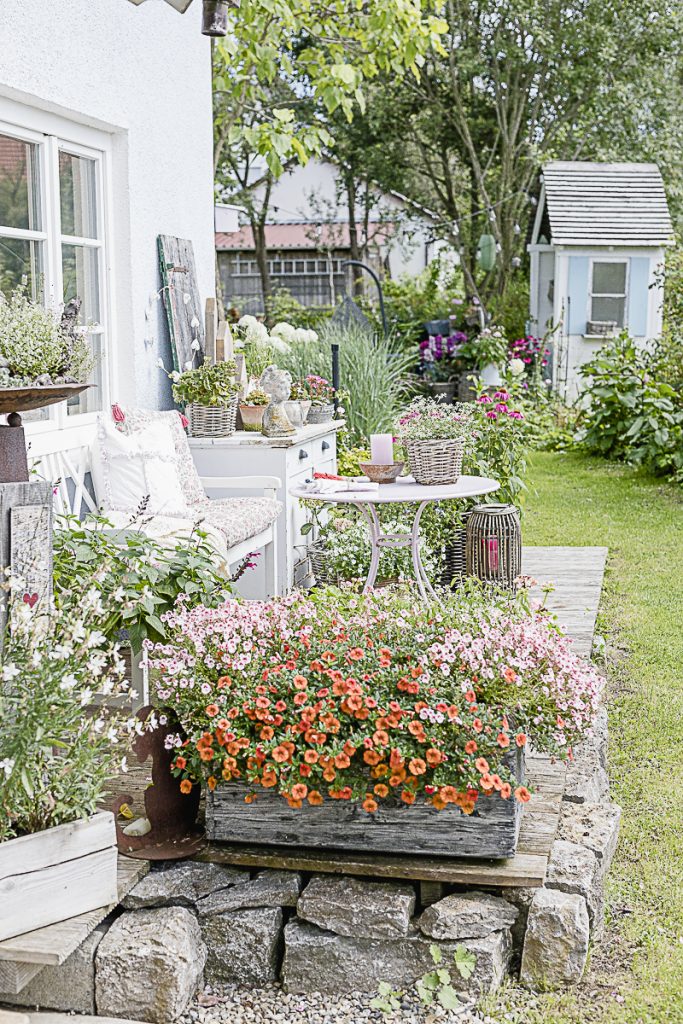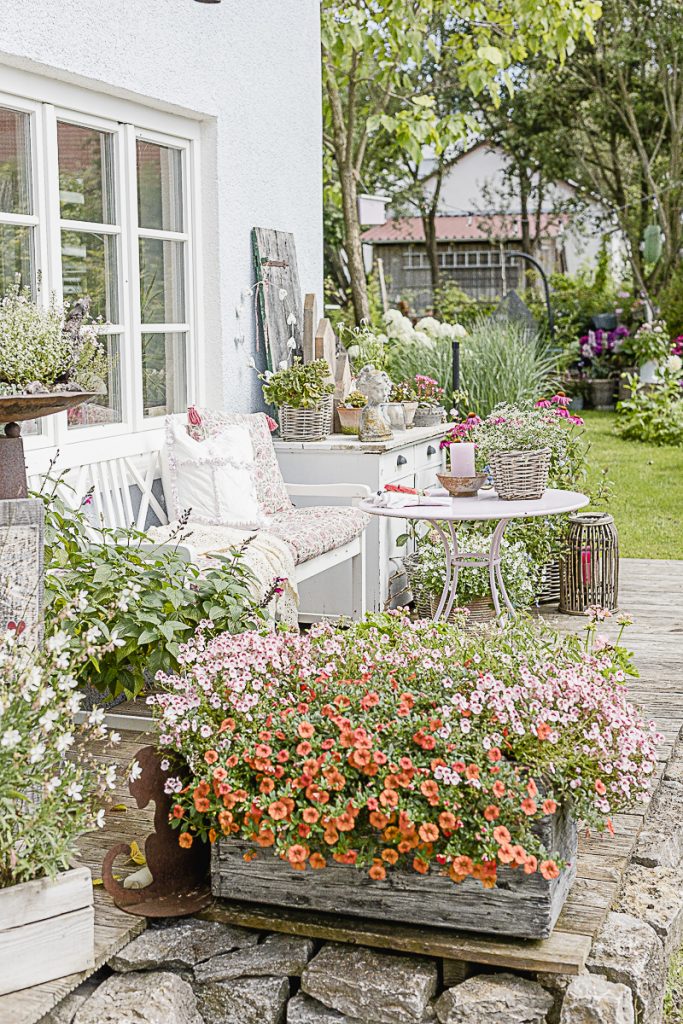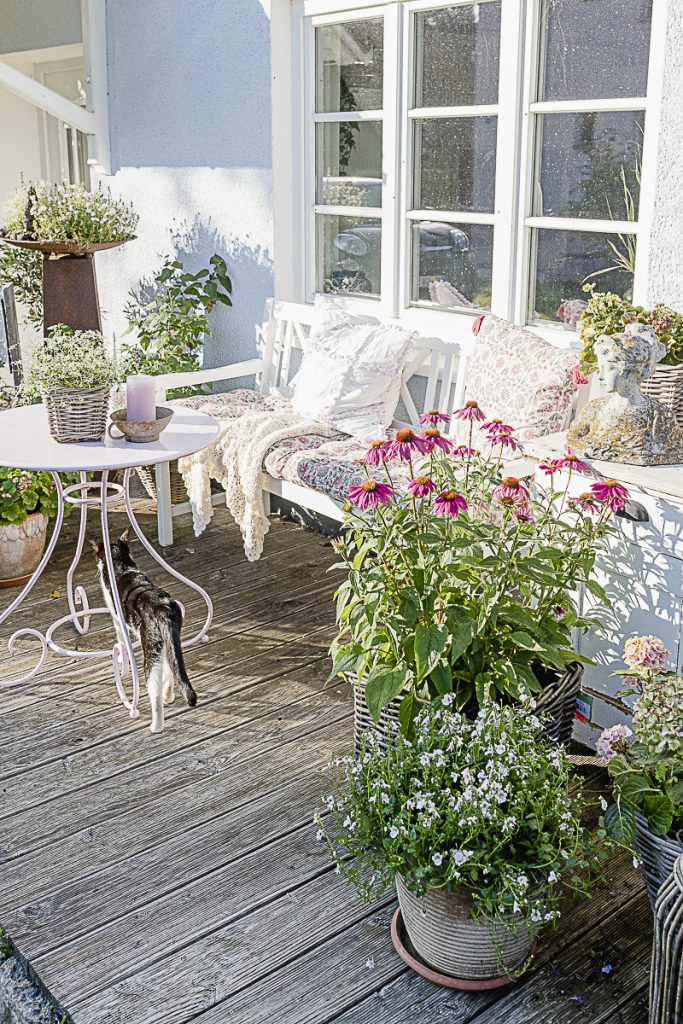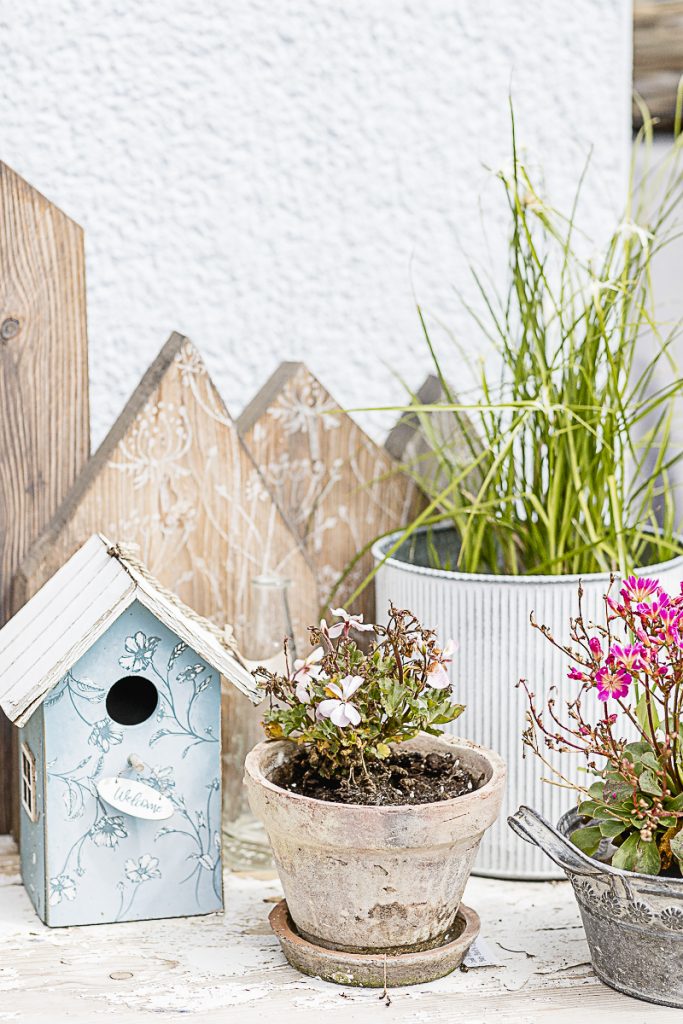 I hope you enjoyed the little summer! How are you doing with the situation right now? The weather, Afghanistan, the climate and not to forget Corona?
I wish you a nice evening anyway, here there will always be the beauty in life, just like on Instagram, because there is!!! Big hugs!