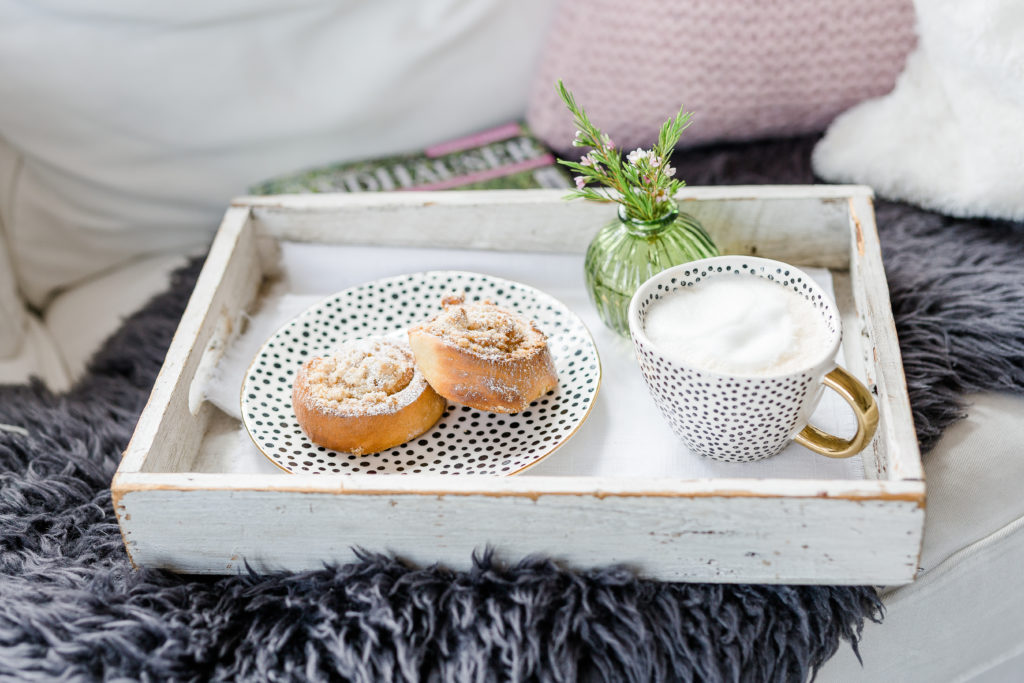 Do you fancy some quick super delicious Norwegian cinnamon buns? On top pure with sprinkles?? Then you are exactly right here today!
Norwegian cinnamon buns with hazelnut crumble, quickly baked
By now, my preference for sprinkles should be known to everyone here, right? I love everything with cherries, with custard and just with sprinkles ….Hier I have quite simple cinnamon buns pimped with hazelnut sprinkles and they taste so so delicious!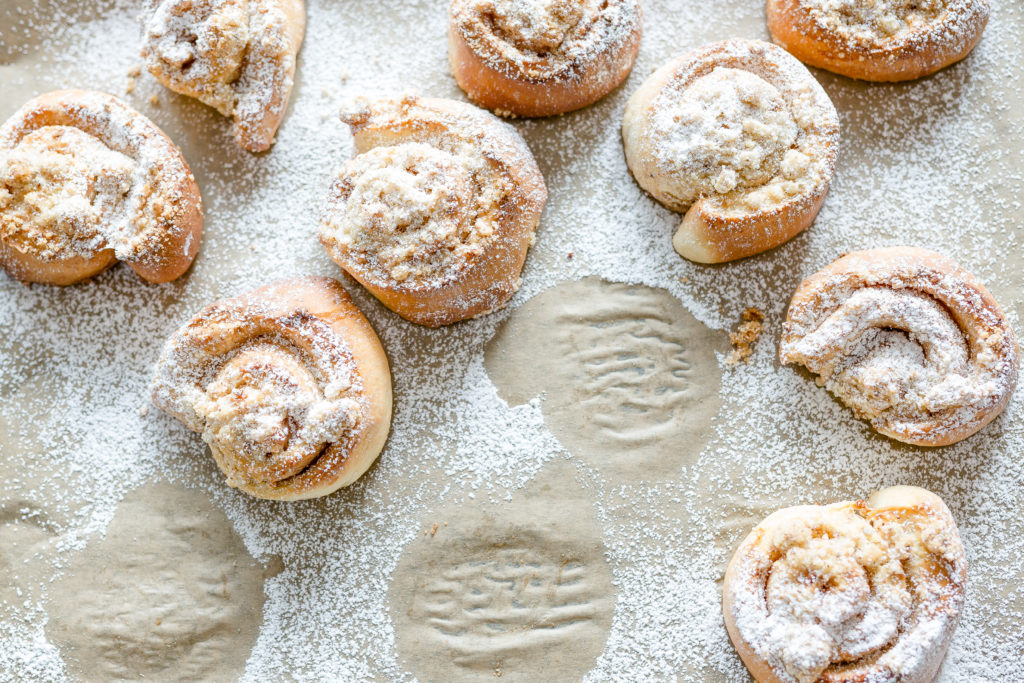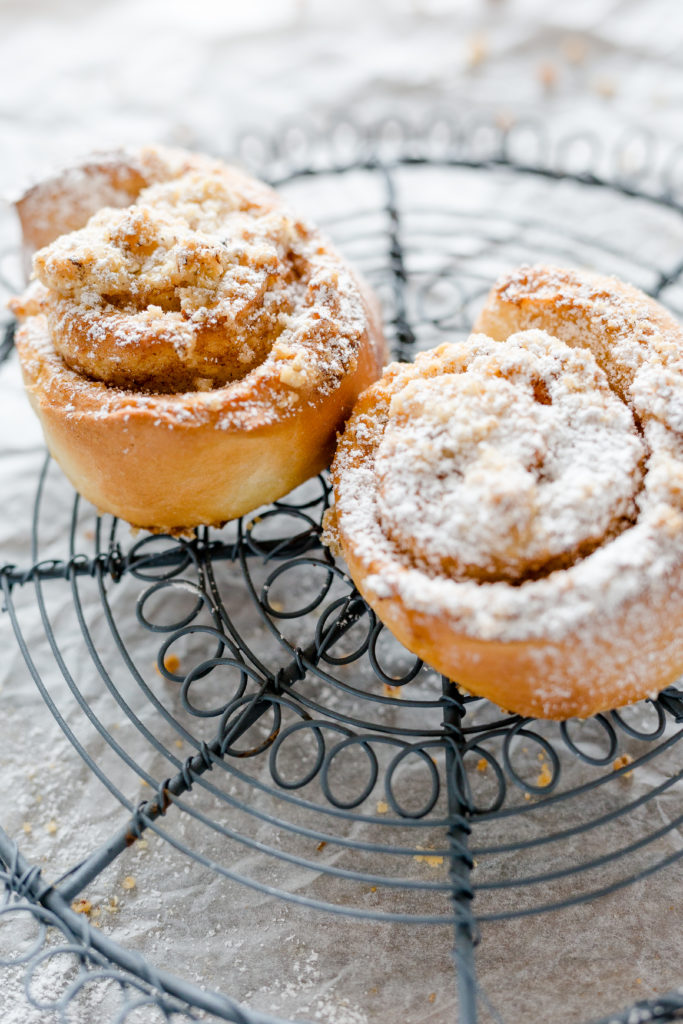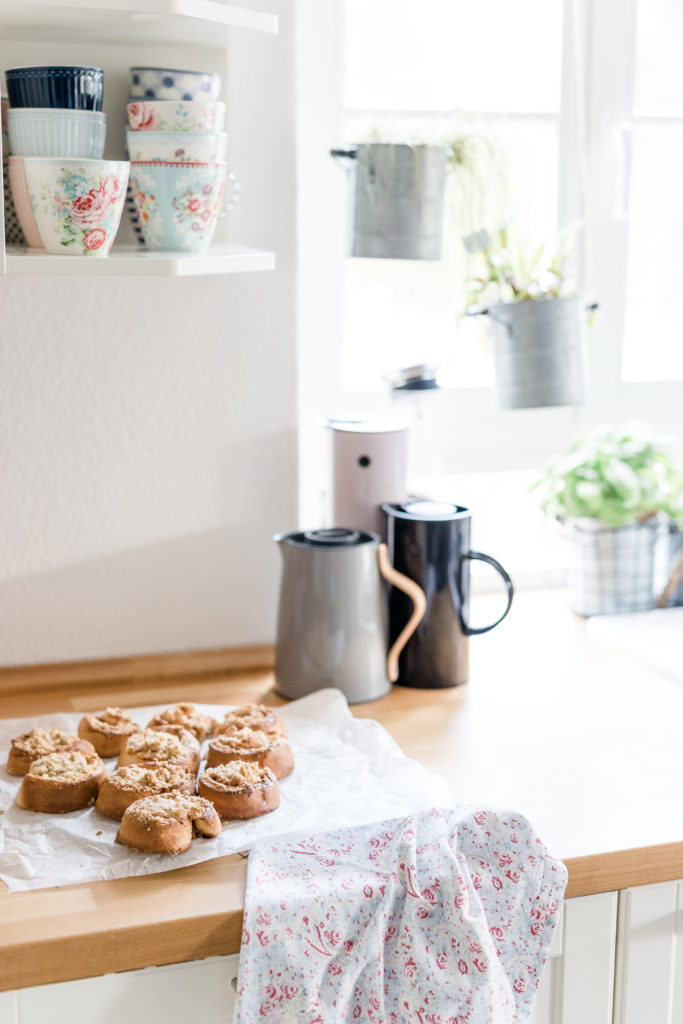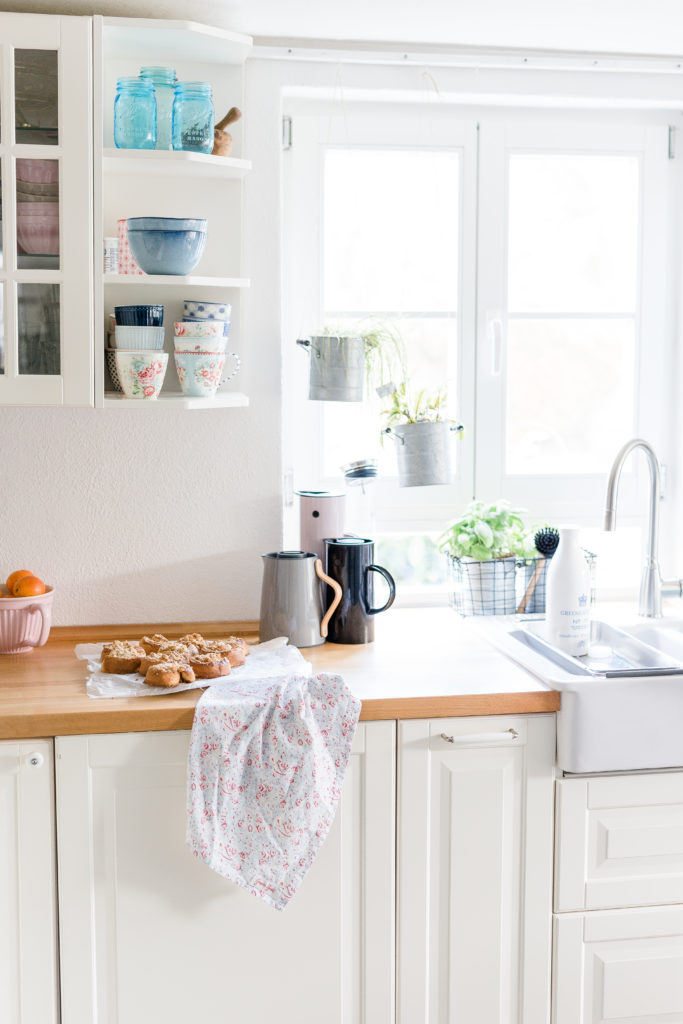 Even if you don't have much time, and that's almost the best part, these Norwegian cinnamon buns are a snap to make…. Ok, there is the rising time of the yeast dough. But in this time you can easily do something else 🙂
So you can also quickly come to enjoy, I wrote down the recipe for you. After all, the weekend is already in the starting blocks. How about if you surprise your loved ones with it? Or sweeten the weekend for yourself?
Drucken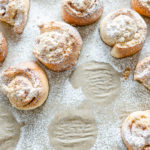 Norwegian cinnamon buns
Zutaten
Dough
500

g

flour

1/2

Yeast dough

60

g

sugar

250

ml

milk

60

g

butter
Cinnamon filling
120

g

soft butter

50

g

sugar

1

tsp

Cinnamon
Hazelnut Crumble
75

g

flour

50

g

ground hazelnuts

50

g

sugar

1

Vanillasugar

60

g

melted butter
Anleitungen
First, make a yeast dough from the above ingredients. To do this, heat the butter and milk to lukewarm and mix with the yeast. Then mix the yeast solution with flour, sugar and cardamom to a smooth dough. Cover and let rise in a warm place for about 40 minutes.

Meanwhile, cream the soft butter with sugar and cinnamon. Roll out the yeast dough into a rectangle and carefully coat with the mixture. Then roll up the dough from the long side and cut into 2cm thick slices. Place the slices with the cut surface facing upwards on a baking tray covered with baking paper. Cover and let rise for another 15 minutes. Preheat the oven to 190 degrees.

In the meantime, prepare the hazelnut crumble. Mix the flour, hazelnuts, sugar and vanilla sugar. Add the melted butter and knead the mixture well.

Finally, whisk the egg yolk with a little milk and brush the snails with it. Then add the crumbles.

Bake the cinnamon buns on the middle rack for about 20 minutes until golden brown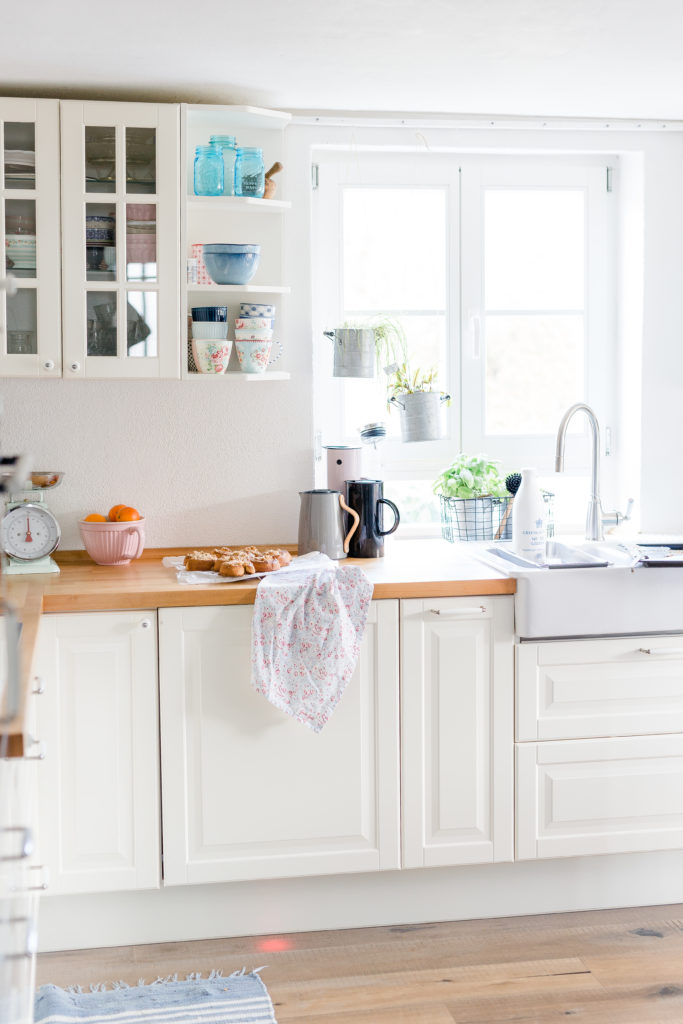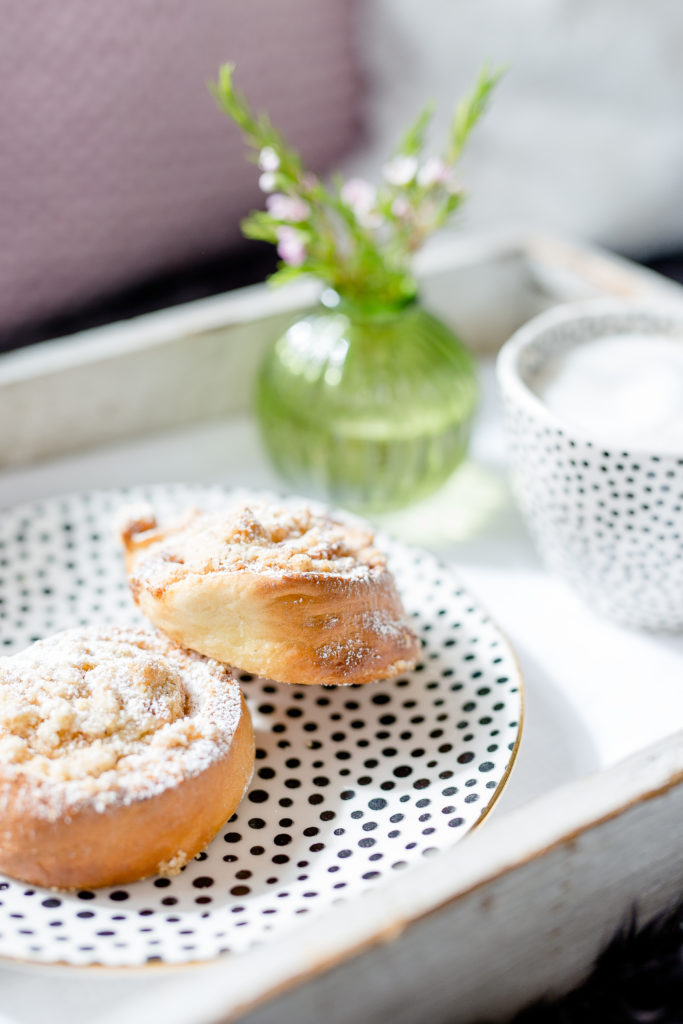 Here everyone loves this light and airy yeast pastries, especially when they are still warm 🙂 Especially since they are now garnished with crunchy sprinkles! I can't wait to hear what you have to say about it….
Have a wonderful evening and big hugs

Ich mache mit bei:RUMS