Cointreau Sorbet…. that not only sounds very tasty, but it is ;)) That's why today I also have the recipe for you….
My long lost favorite dessert Cointreau sorbet, rediscovered
One of my favorite desserts… besides panna cotta and chocolate mousse, has been this delicious sweet since I was a teenager. A very old recipe that my mom used to make every now and then. But somehow it has been forgotten by her and also by me…. Until just this weekend…. While rummaging through old cookbooks, the handwritten recipe fell into my hands.
I don't need to mention that I made it the same day? So now I have the recipe for you, so it will definitely not be forgotten 🙂 It's absolutely no effort and easy to prepare, I promise! However, as the name suggests, Cointreau Sorbet…. Is only suitable for older children or teens and of course adults! However, it is not a sorbet, but a parfait…. It contains namely cream…. ;)) But since the name is so handed down for decades with us…. it's Cointreau Sorbet….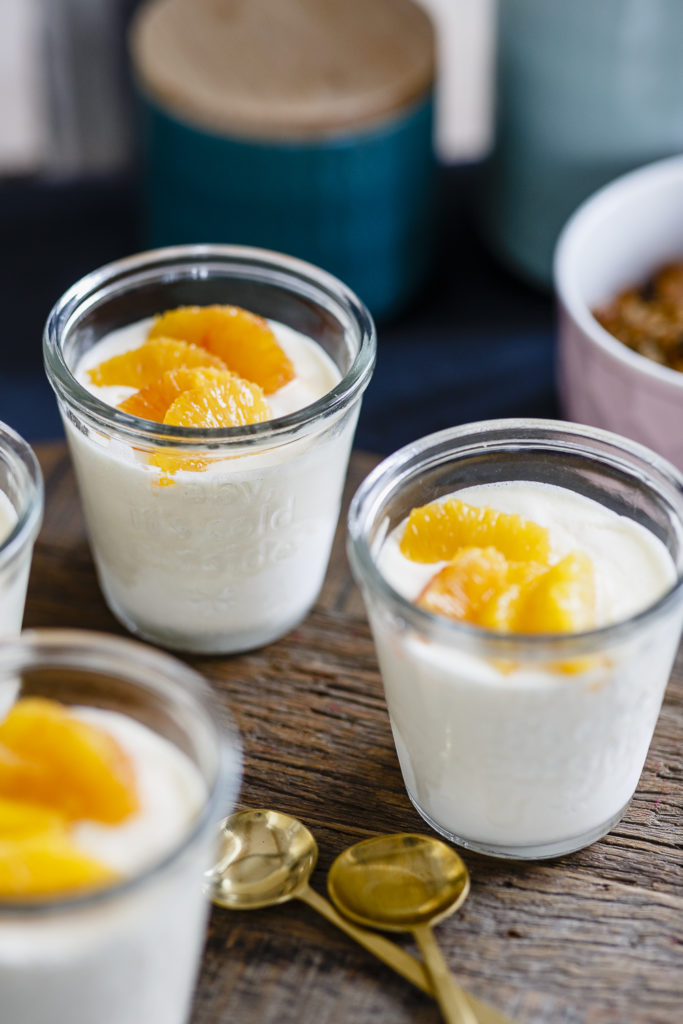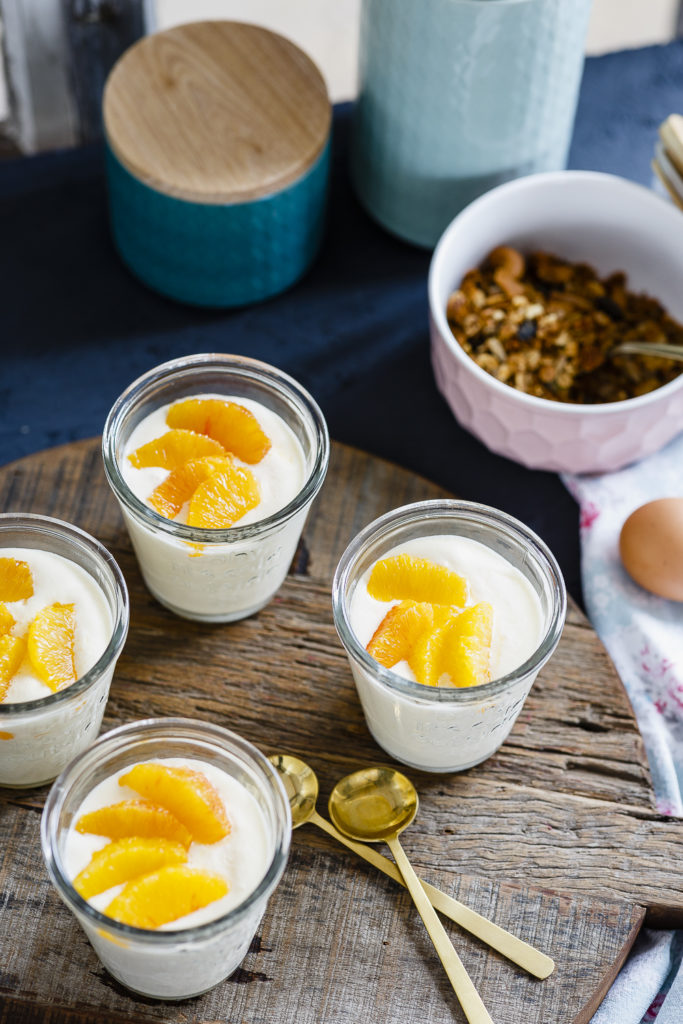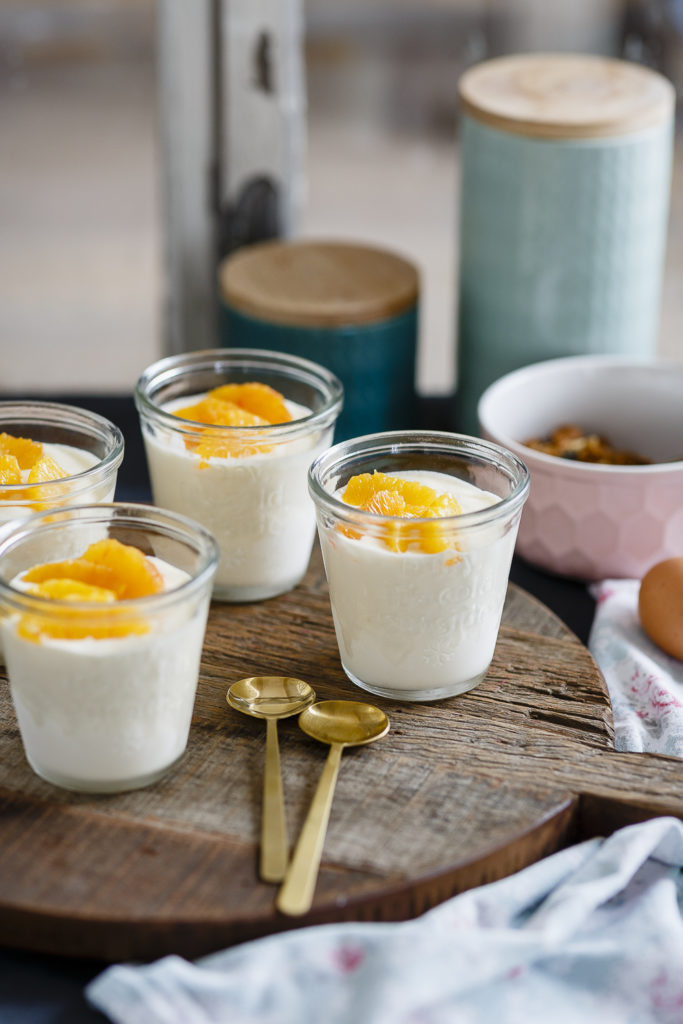 Drucken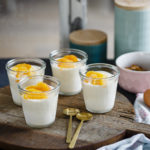 Cointreau Sorbet
Zutaten
2

eggs

60

g

sugar

3-4

Tbsp

Cointreau

300

g

cream
Anleitungen
First, beat the eggs with the sugar until very creamy. Meanwhile, whip the cream until stiff. Add the Cointreau to the egg mixture and continue to whisk. Finally, gently stir in the stiff cream and then pour into glass bowls.

Freeze in the freezer for at least 3-4 hours. As a decoration you can use blood orange fillets 🙂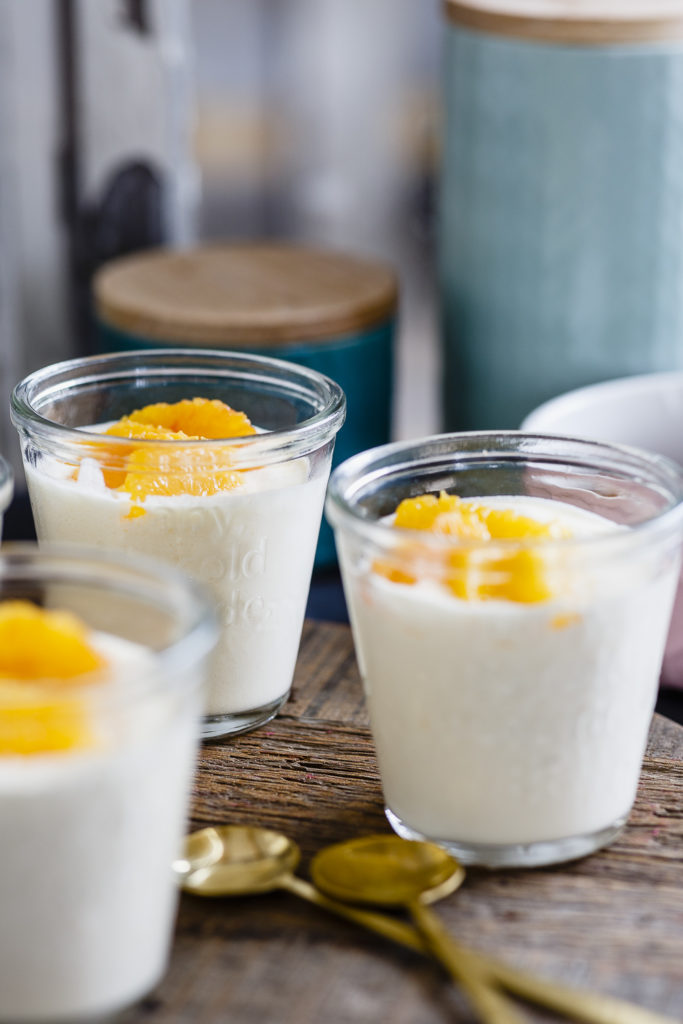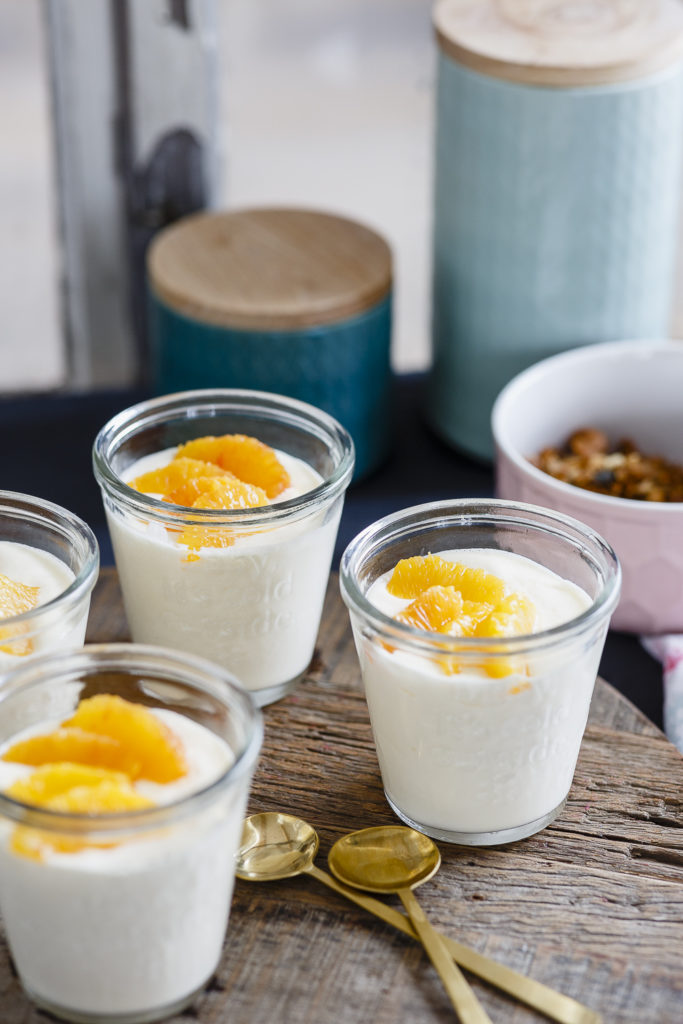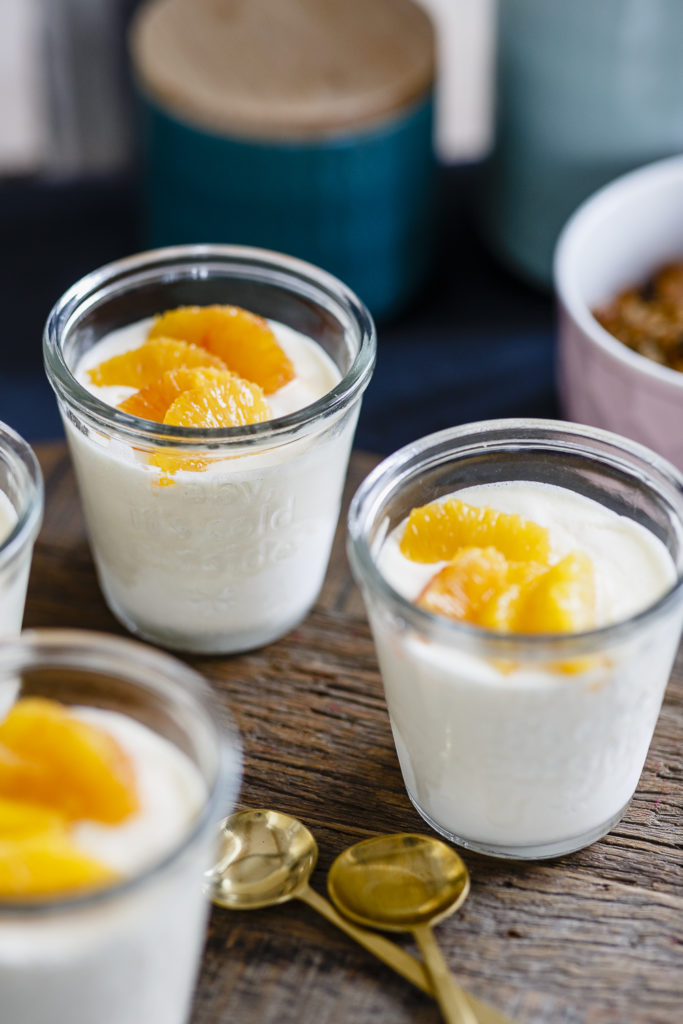 I wish you a wonderful evening and, since it's Monday…. a great start into the new week! Big hugs ♥♥♥

You find an other decoration here at the Midsommer inspiratios…..
You can find even more inspiration on myInstagramprofile