First of all all the best and love for the new year! First of all health, I think that is and remains the most important at the moment!
Christmas is already over and yet I would like to write something about it. I have not even shown you our tree this year. It was, hopefully!, a unique celebration… and so here comes our Christmas in times of the Corona Pandemic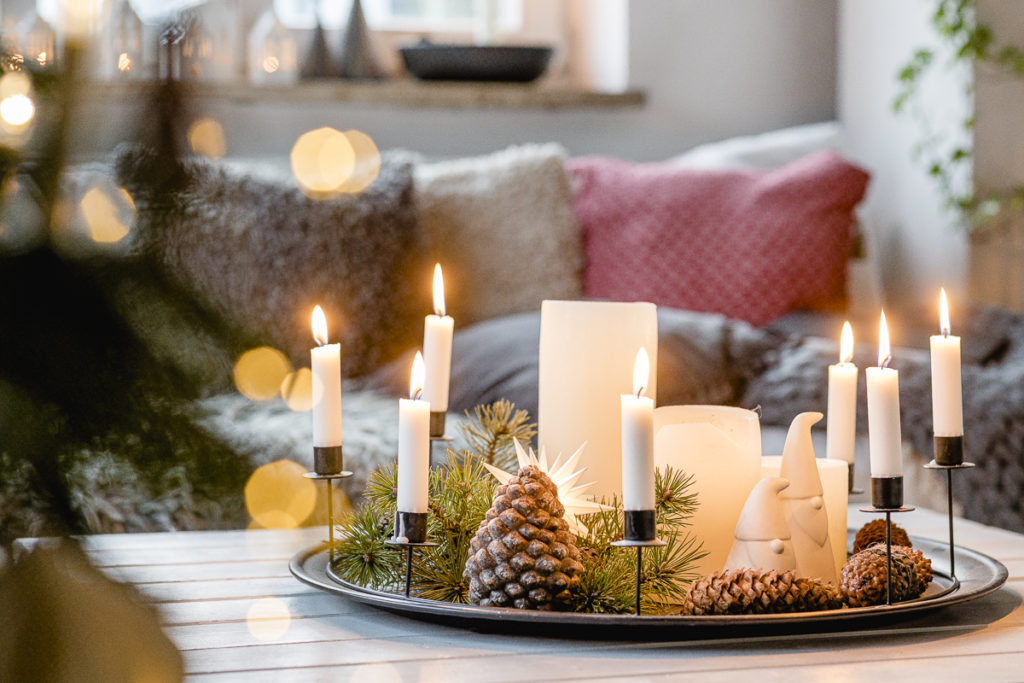 Christmas 2020 the feast of love, but also of renunciation
No question, I think that the Corona rules are extremely important… Whether it would have needed this curfew in Baden Württemberg and a few other things, is another topic…
But here we were in mid-December in lockdown and with zero chance of relaxation during the Christmas days. True, a little relaxation was granted…. But anyone who, like us, has several children, some of whom are no longer living at home and are therefore an extra household, knows what I'm talking about. In addition, it was quickly clear… The 1st Christmas Day in Tübingen with my sister was not possible.
I know many are in a bad way and not only the past Christmas but also the current lockdown are and were a real challenge. But as always, we tried to make the best of the situation. Even if many tears have flowed, because it was also the first Christmas without Lena, who stayed in Croatia with her boyfriend. But we spent almost the whole Christmas Eve together thanks to the technology ♥.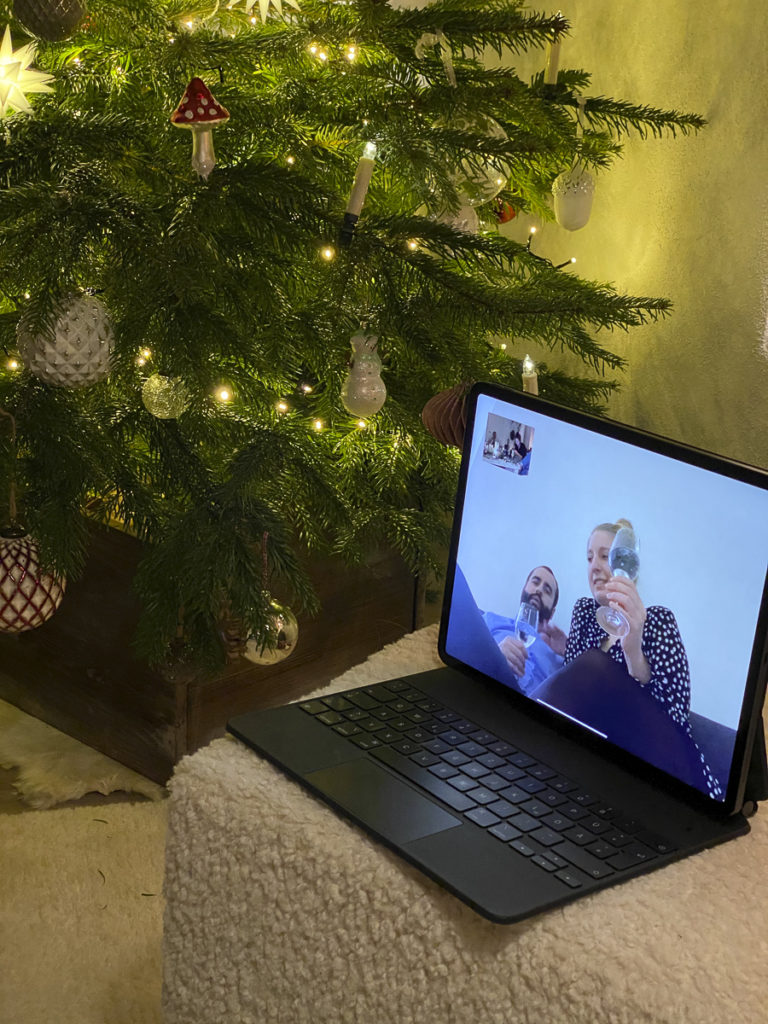 How nice it was last year with all loved ones at the Christmas tree! But also this year I have decorated, and have written even more Christmas cards…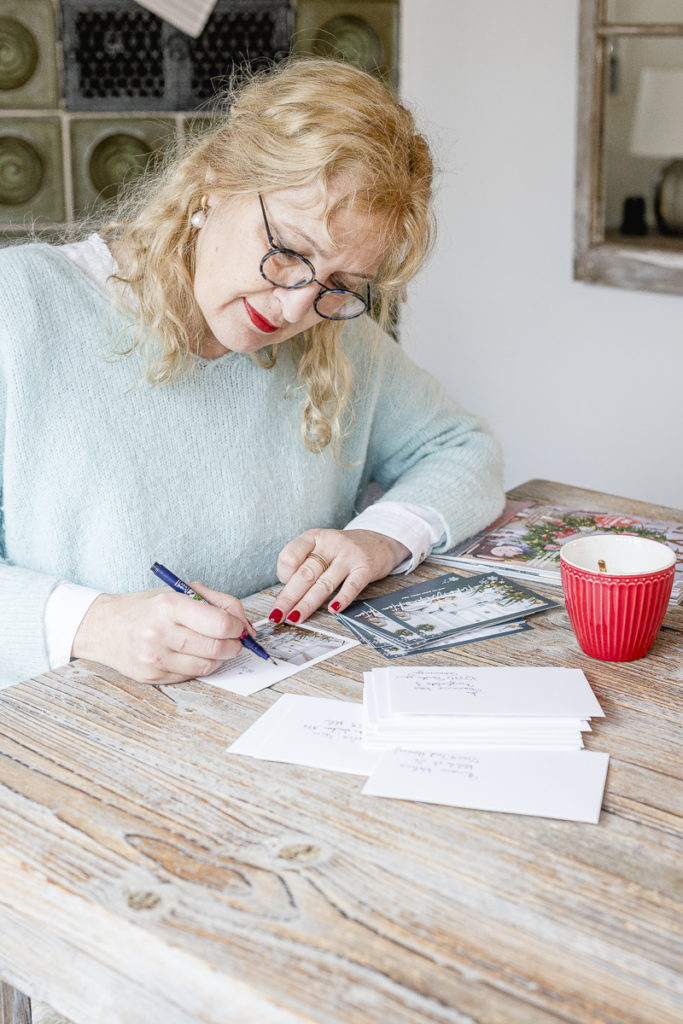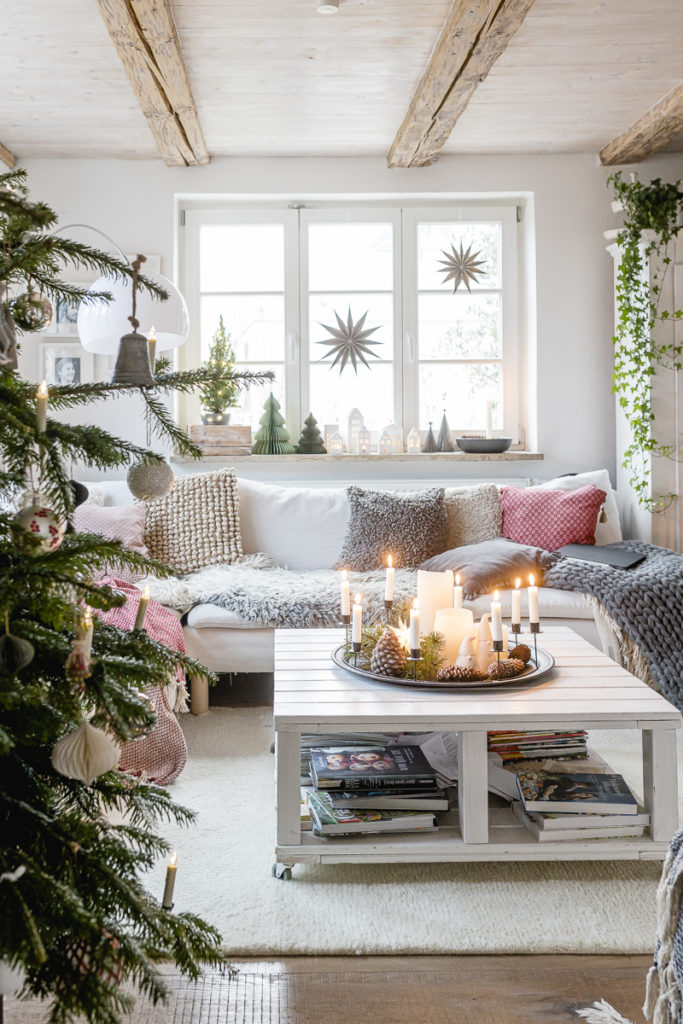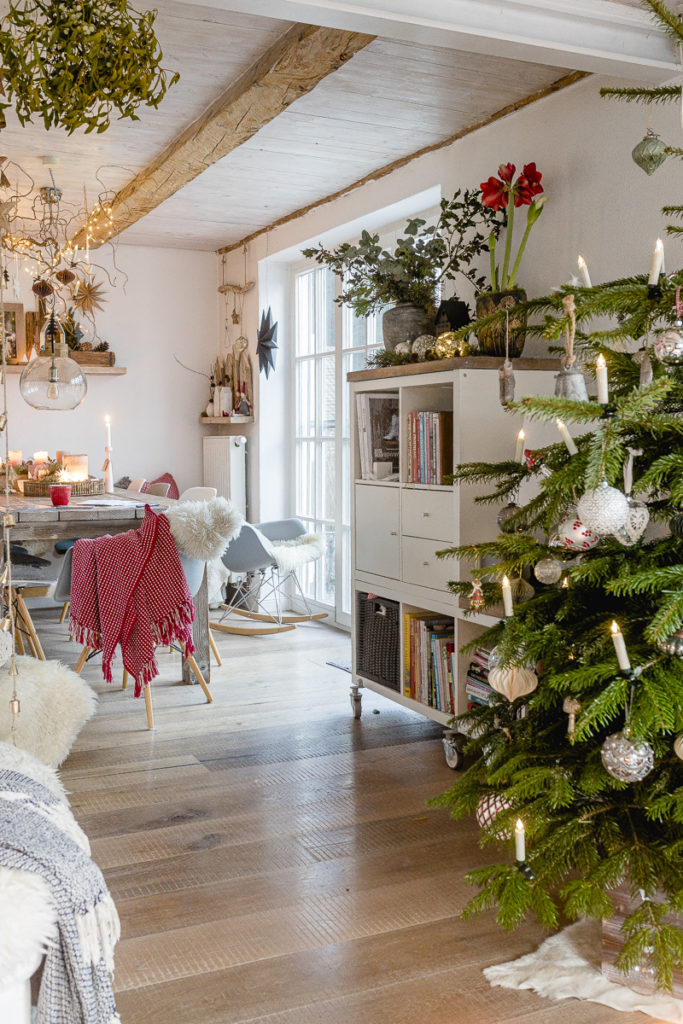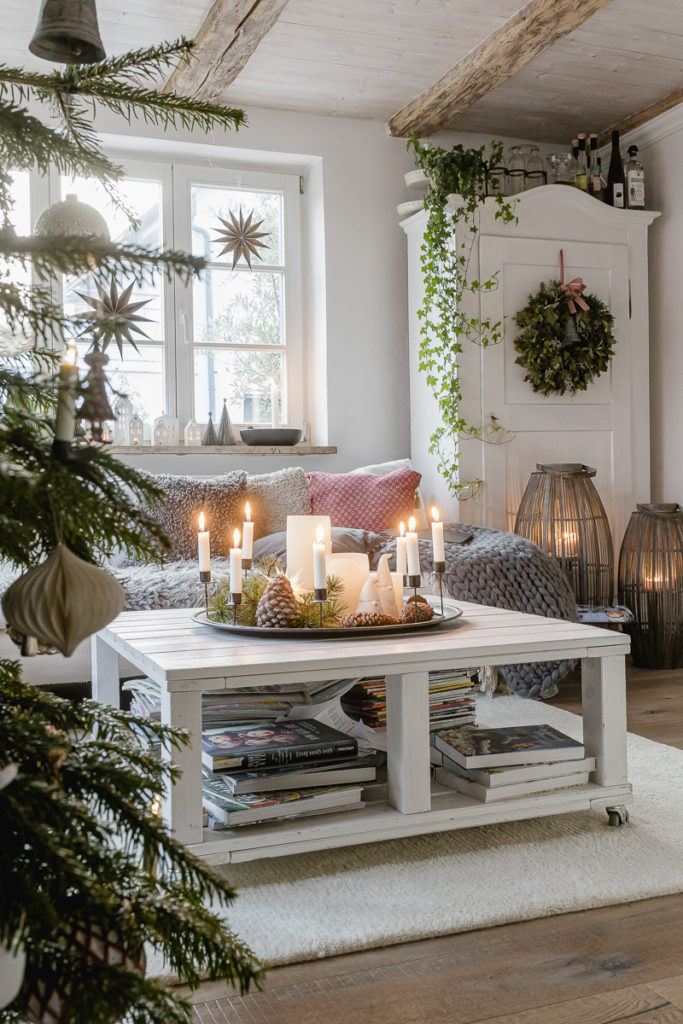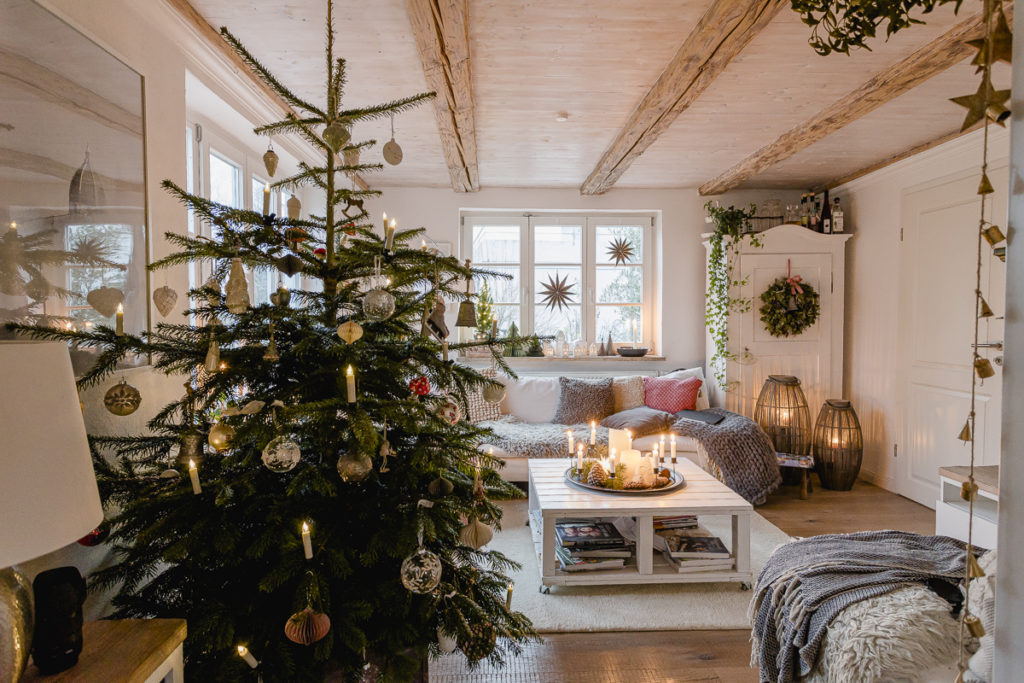 As always the last time I had set up really many lights and candles, which gives an incredibly homey feeling. I love that! Since our Christmas tree this year of course could not be praised, I made a #christbaumlobenmitpomponetti on Instagram like the years before. 🙂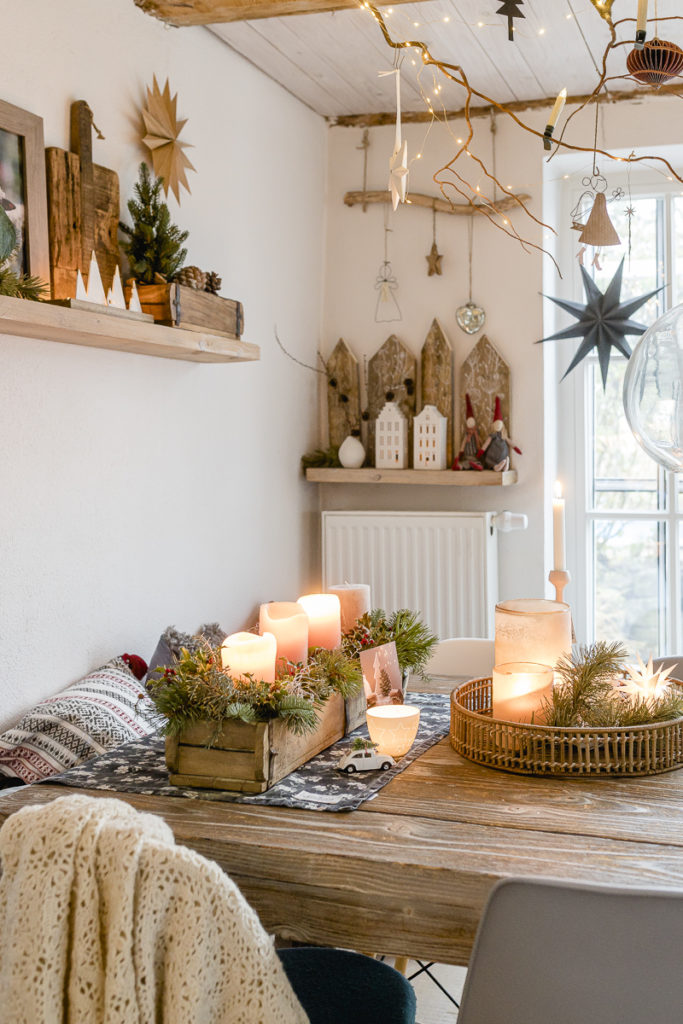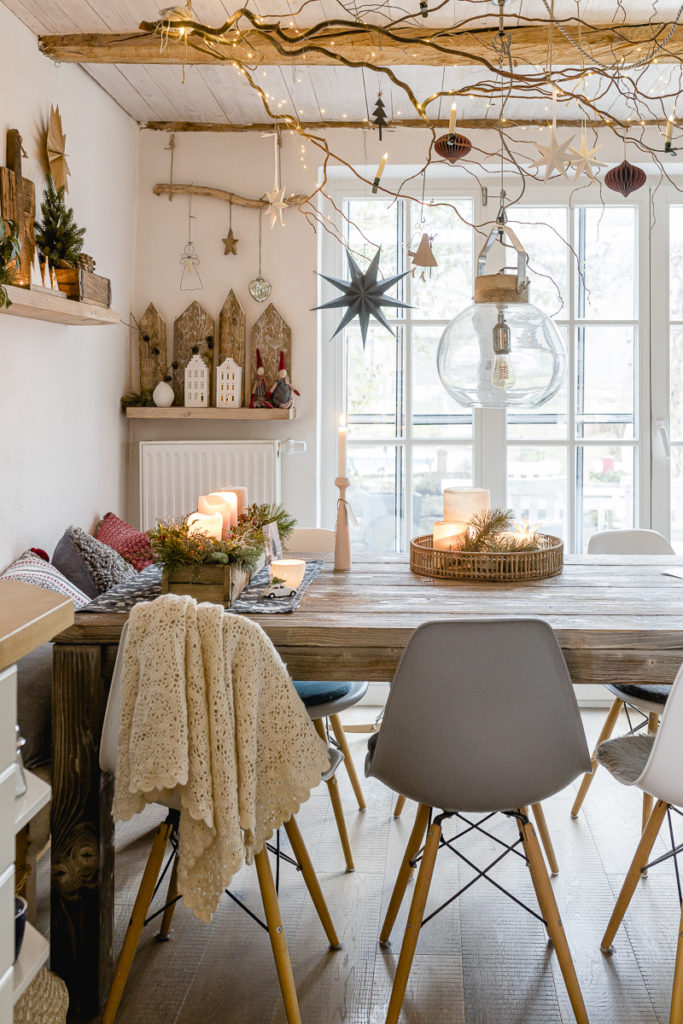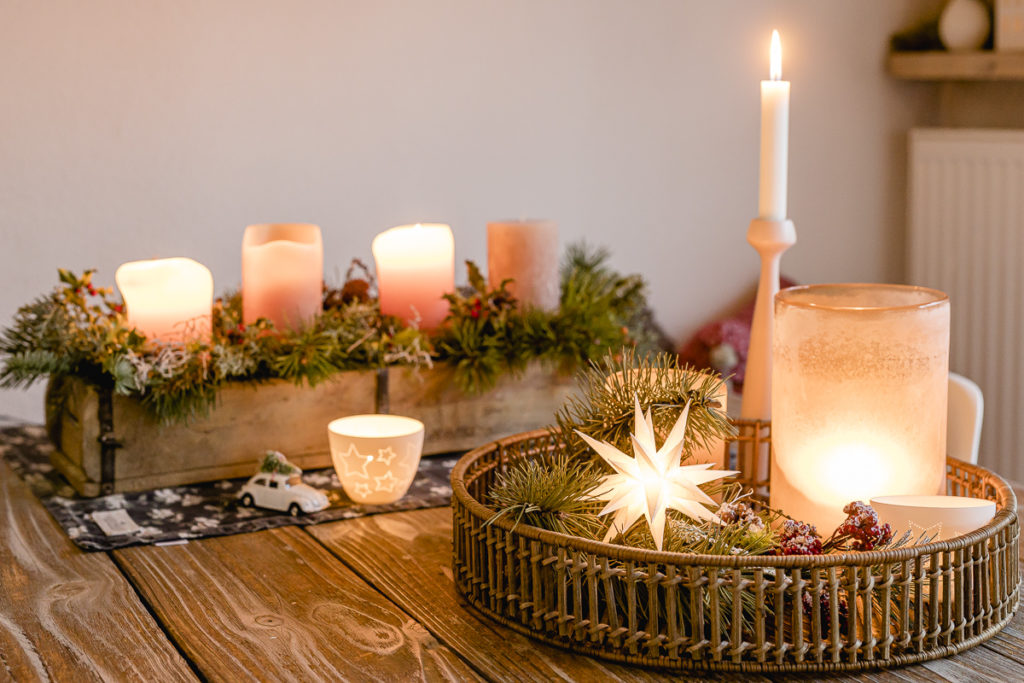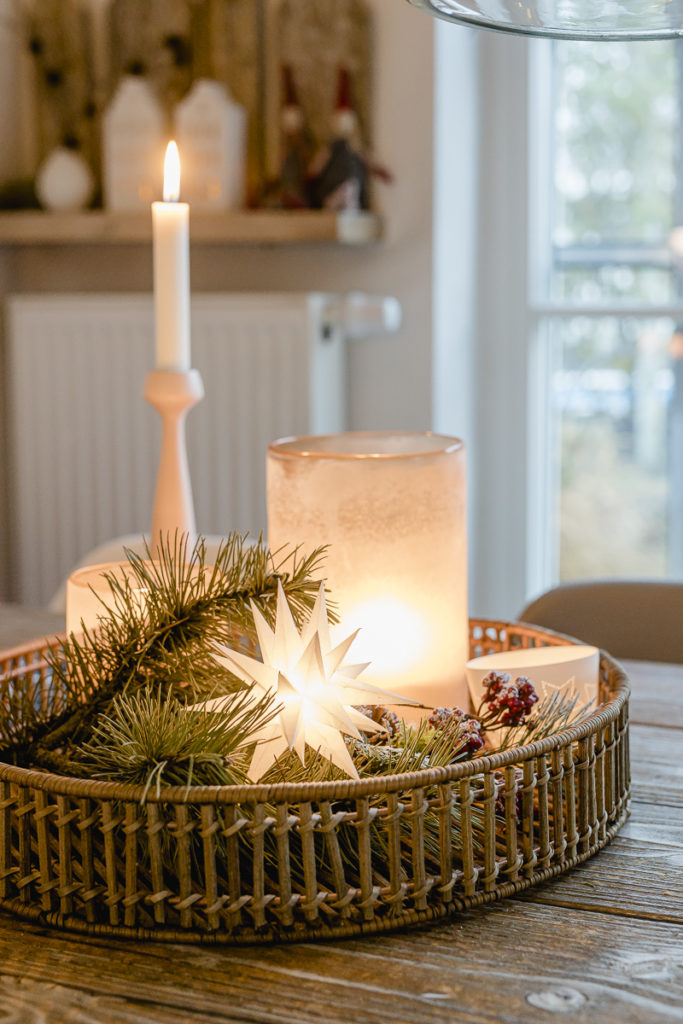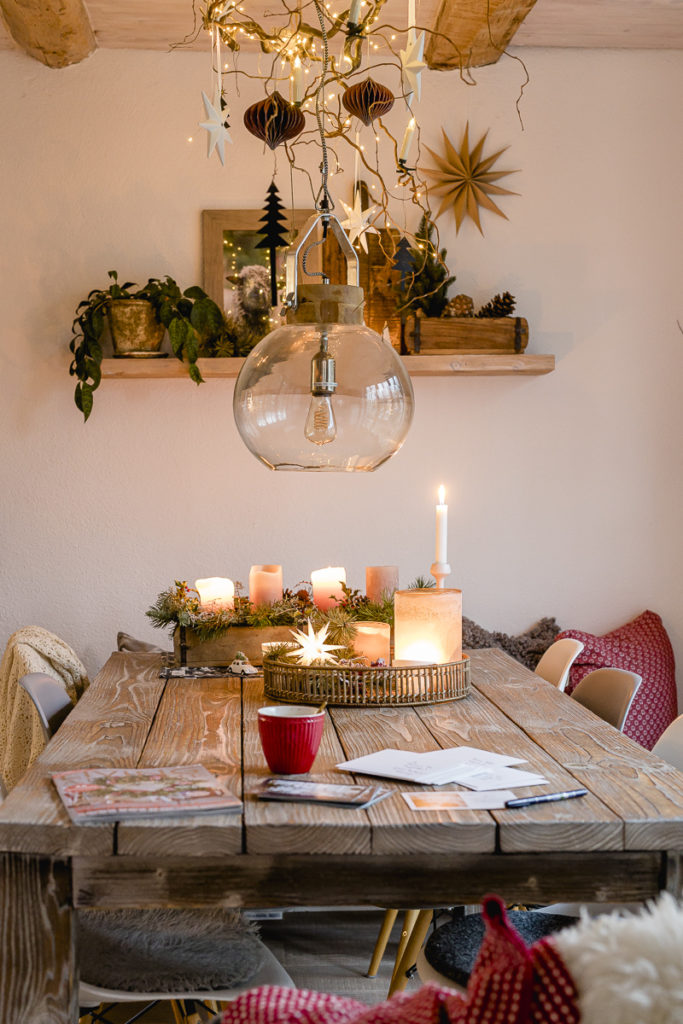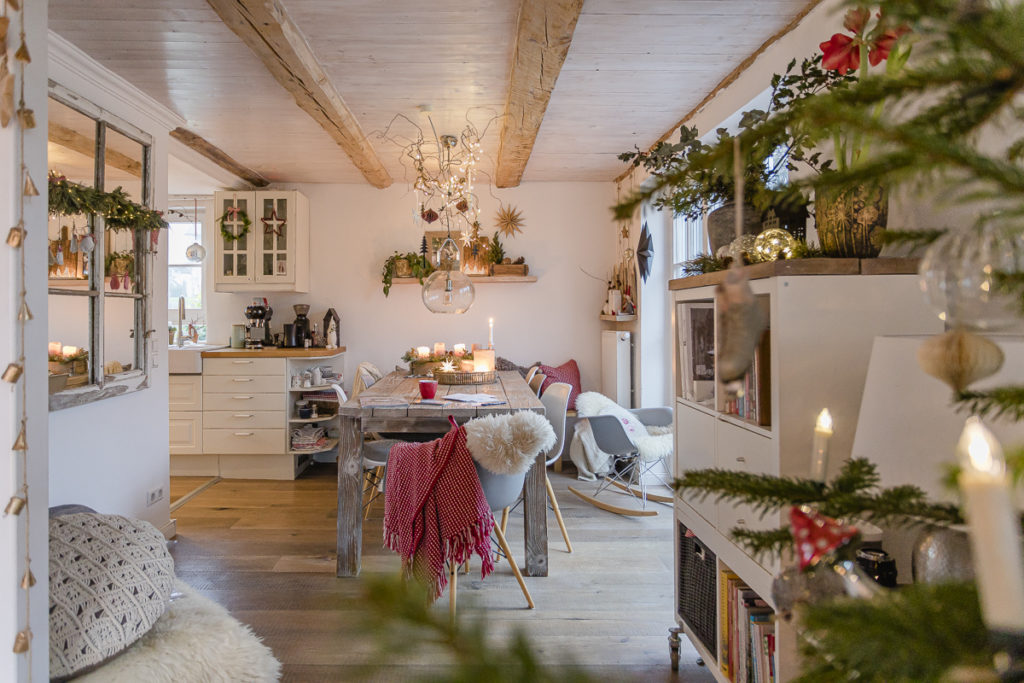 On Christmas Eve there was again my delicious cinnamon panna cotta with mulled wine cherries and I made as a gift for friends a Stove Top Potpourri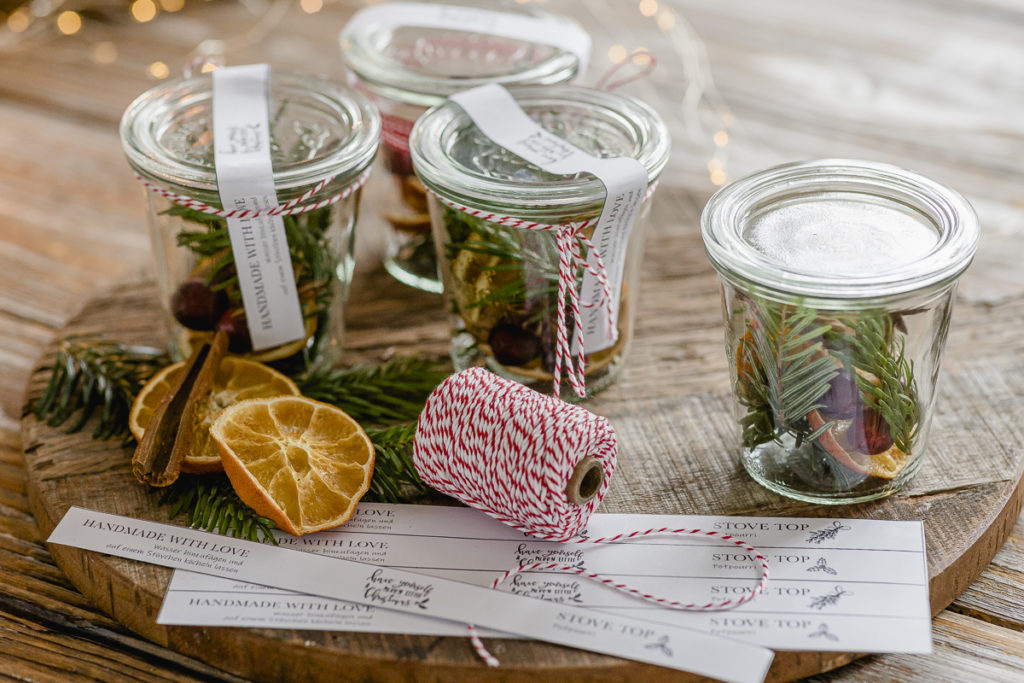 Stove Top Potpourri DIY
You need:
Weck jar with lid
rosemary or pine green
dried oranges
cinnamon sticks
cranberries
star anise Or other spices
Arrange the ingredients in the jar and put the lid on. You can find a suitable label for printing here. You can also print it on label paper, then it sticks. Finally, add a ribbon with a bow and you're done 🙂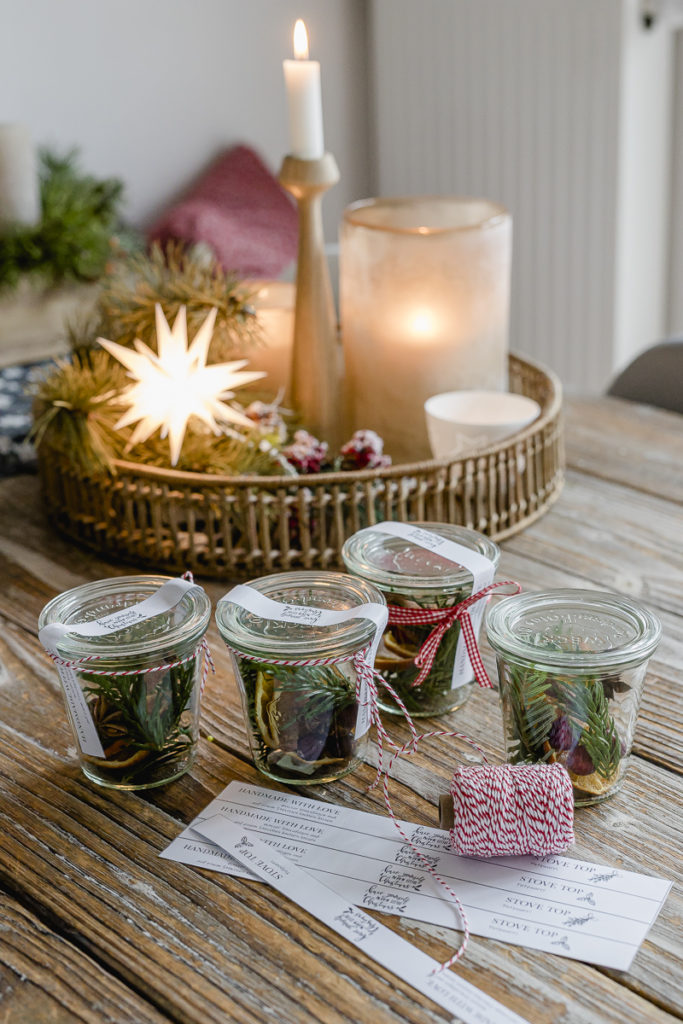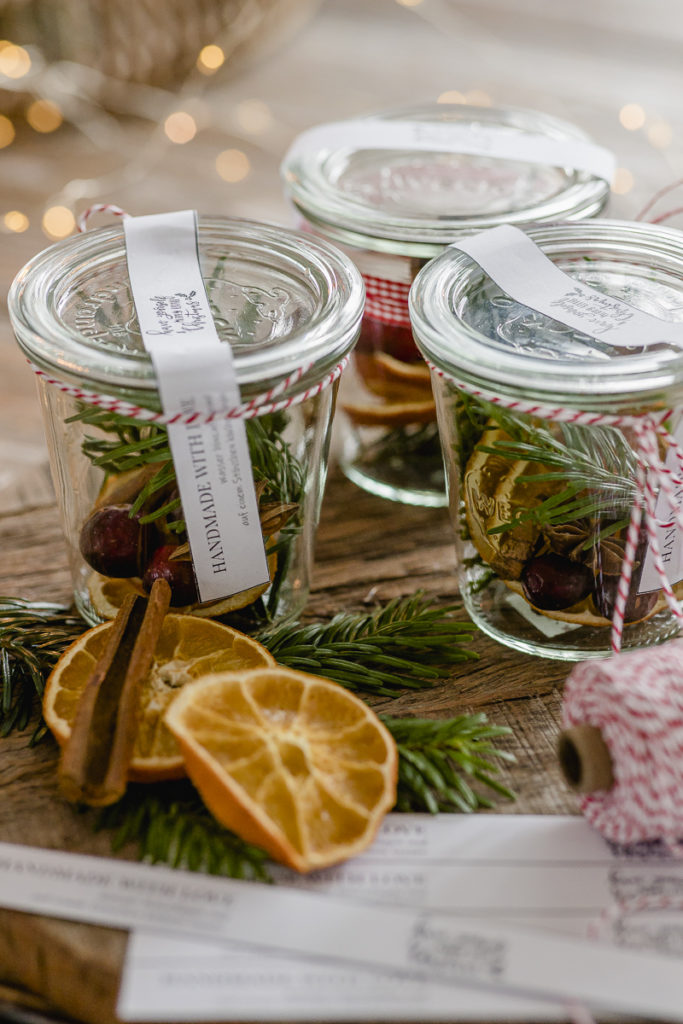 Christmas table decoration with natural materials
Since the stores also had to close before Christmas, some things were simply decorated a little spontaneously…Natural materials can be found jaschließlich always and it's me eh the dearest…. ;))Natural materials can be found finally always and it is for me anyway the best….
With the man of my heart I collected in the forest lots of lark branches, which I decorated in the center of the table. To finish with LED Christmas tree candles and tea lights, and paper fir trees.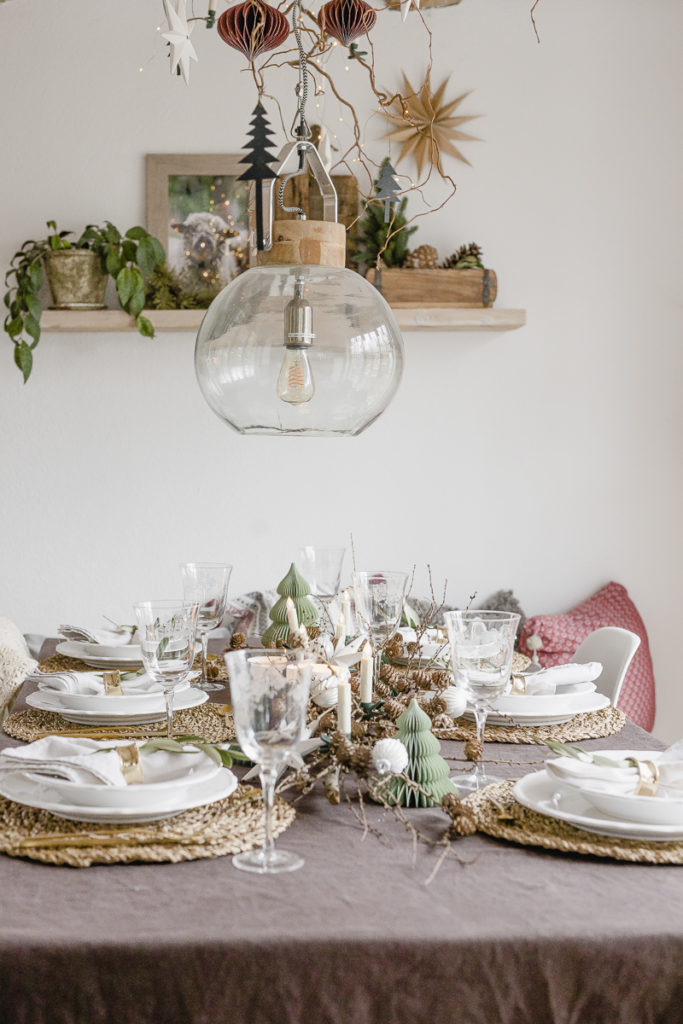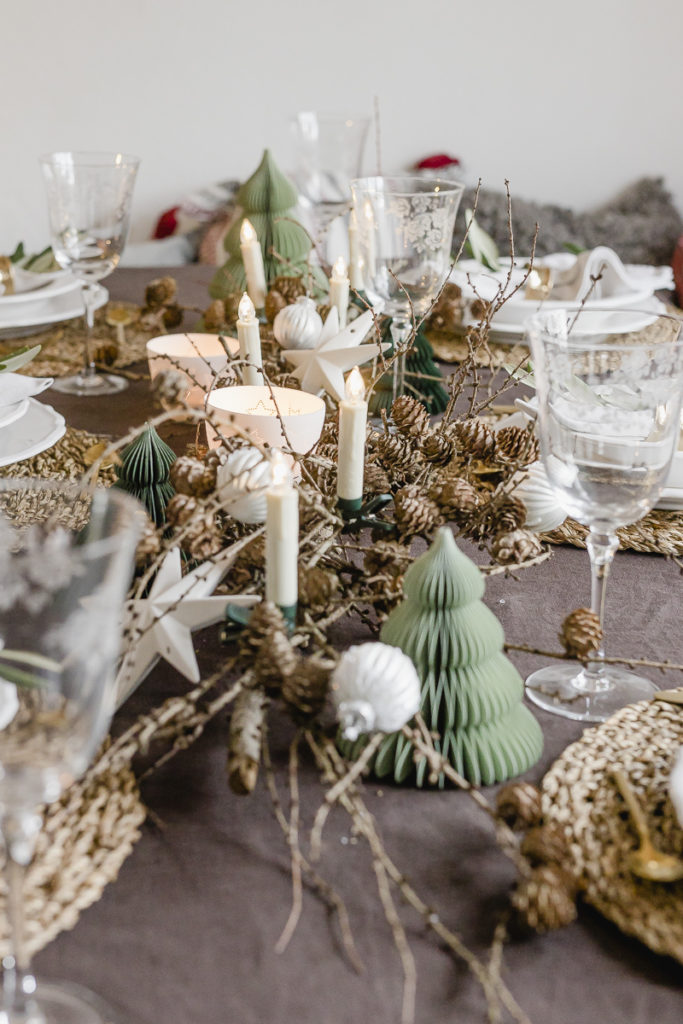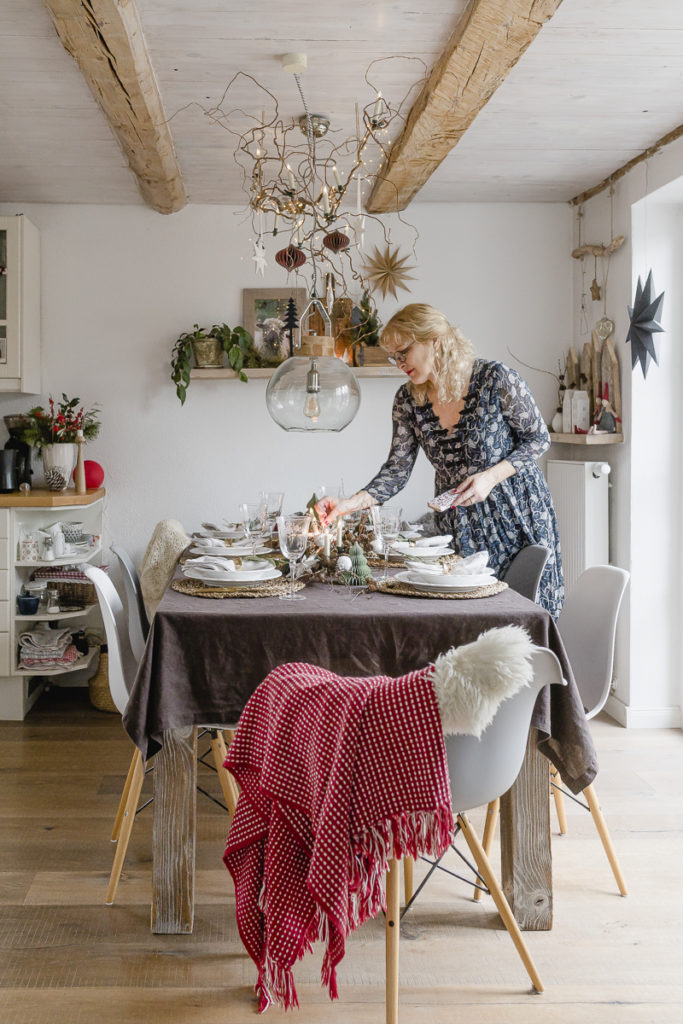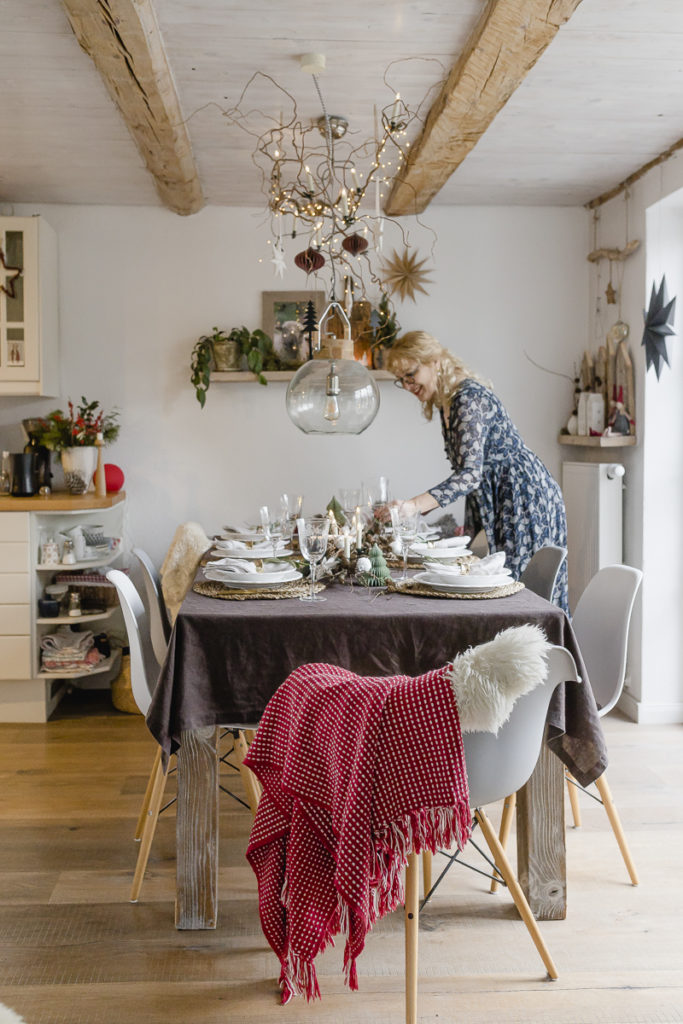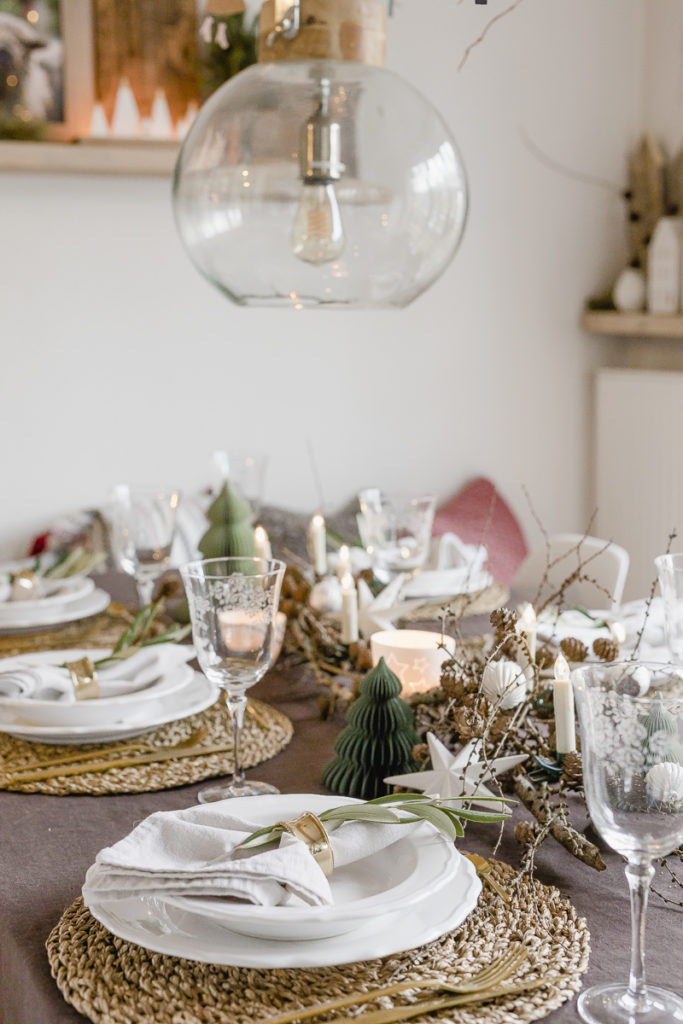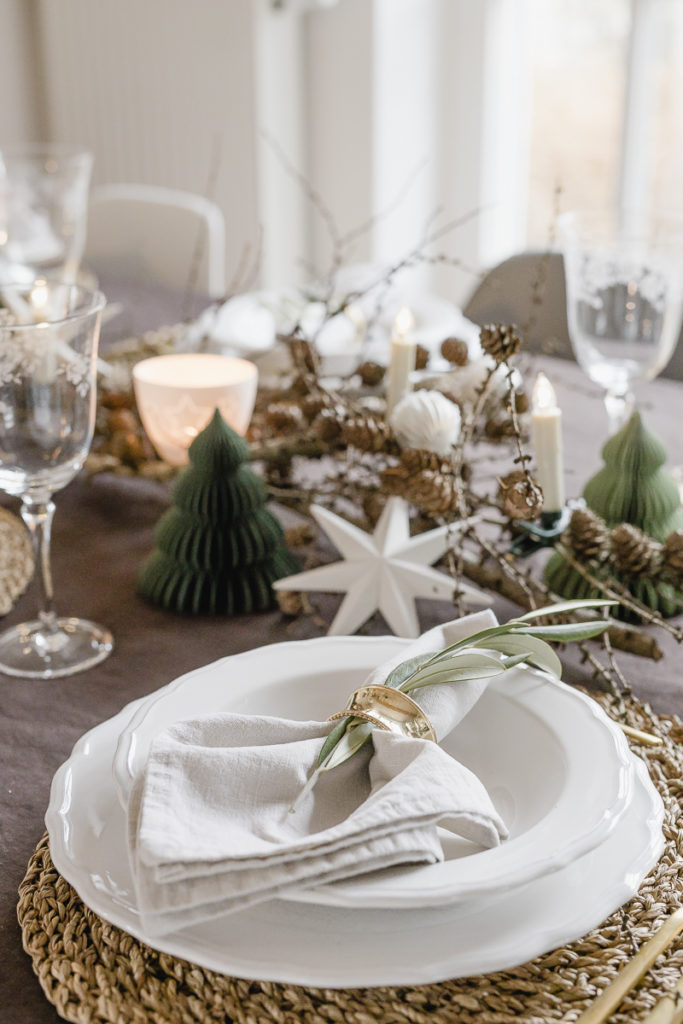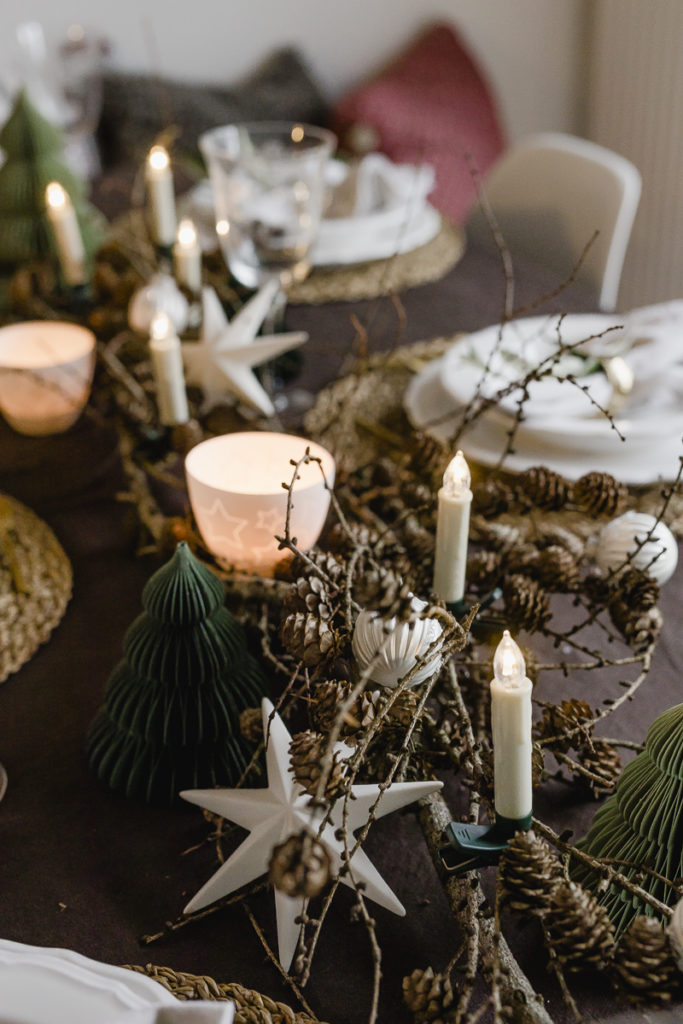 I hope you were able to make the best of the situation too! That's one of the things the pandemic teaches us….
Next, I'll show you how to turn your Christmas decorations into winter decorations in just a few easy steps….
Have a wonderful evening, hugs to you and stay healthy! ♥♥♥