Spring colors have moved in here…. It is still winter, meteorologically speaking, but it feels so good. To the Coronafrust still winter dreariness? No thanks!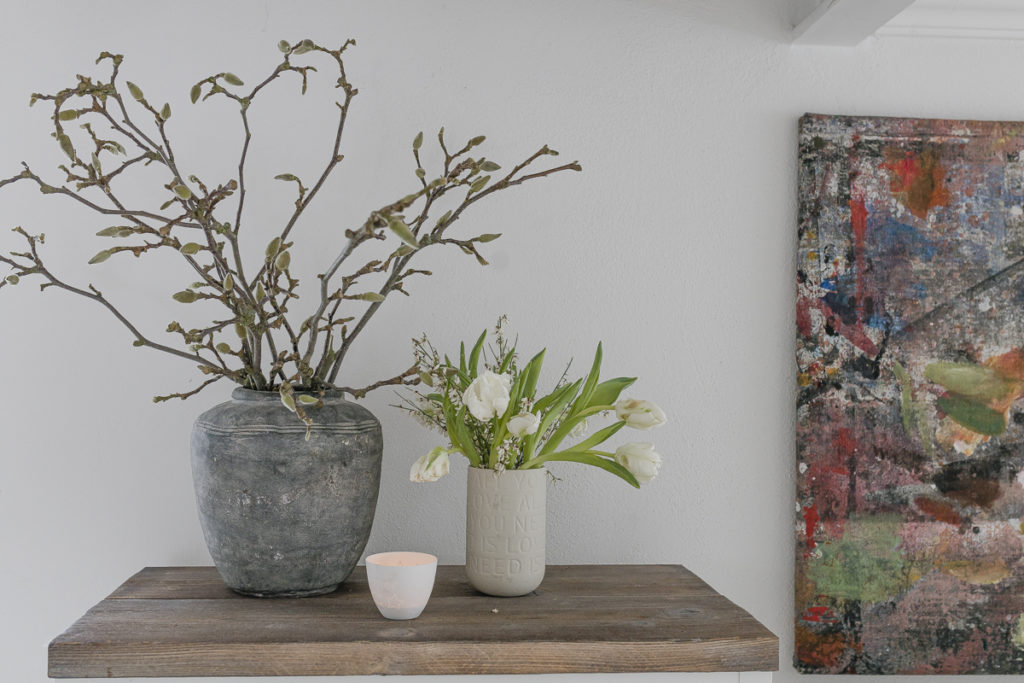 Spring colors as a therapy against winter dreariness and corona frustration
Don't worry, I'm still motivated and in a positive mood. Nothing changes anyway because of that ;)) But to keep this level of optimism after almost 7 weeks of lockdown, you have to work on it a bit. Here in Baden Württemberg it is still a bit stricter with curfew after 8pm…. This is actually as tough as it sounds. You could also discuss the one-friend rule….. In my opinion, it makes no difference whether you meet as a couple or only a part of it…. But that's just a side note….
Many have become a bit lockdown tired and push the Coronafrust… That's why colors have finally come back… Spring colors full!… and I love, love it!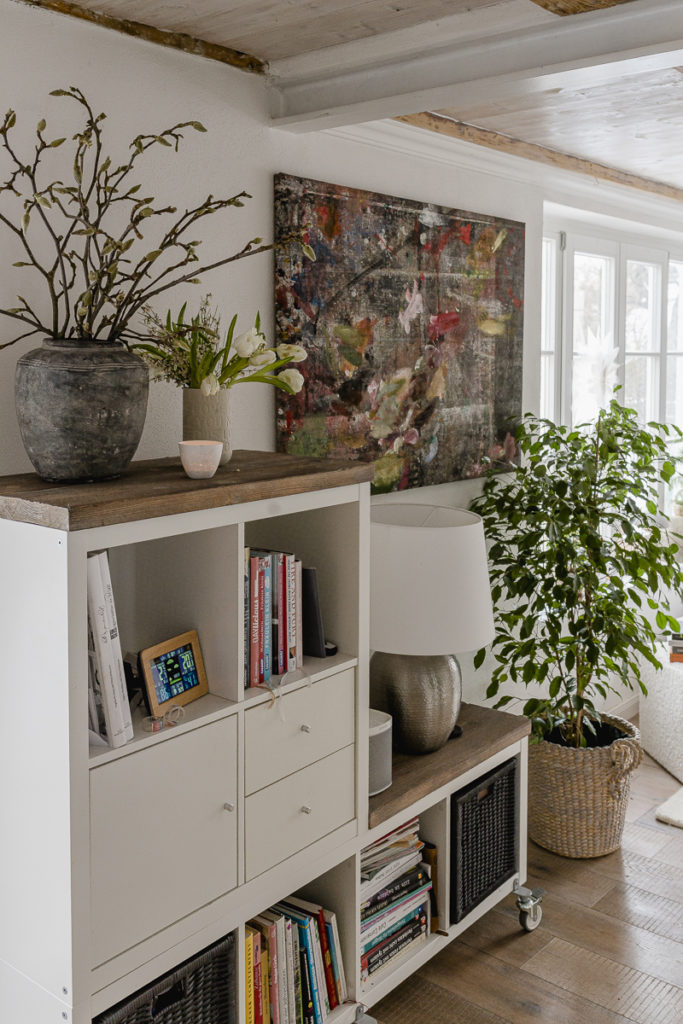 Next to our firecracker picture from Christmas tulips and some magnolia branches have moved in. Unfortunately, I missed to photograph the bloom a bit, but on Instagram you can admire them.
The old blogging routine still hasn't moved in here. (But at least there's really the latest to see on Instagram @pomponetti…. Including almost daily cappuccinobreak ;))  )
There's just too much to do on the side right now. I feel like I'm falling behind with everything 😉 Luckily I was able to organize vaccination appointments for my parents in the meantime. I don't know if it's such a drama in all federal states….. My dad got vaccinated yesterday and my mom has an appointment next week…. yeah!
Hyacinths in glass… Spring DIY
With a view of the shelf… on the living room table I decorated my great glass vase with hyacinths. You can also find the DIY- video here….
You need:
1 larger Vase
3 hyacinths in a pot
birch twigs and some moss
maybe a few cones as decoration…..
You form a smaller ring from the birch branches … about the size of the vase. Let it stand up a little at the edge of the vase! In the middle you put the hyacinths that you have previously removed from the pots. Finally, decorate with some moss and cones …. and you're done!
2nd variant, as on the picture
Instead of the birch twigs, you just take moss…. It looks then like a small garden. To give the whole arrangement some structure, I put 1-2 spire branches to it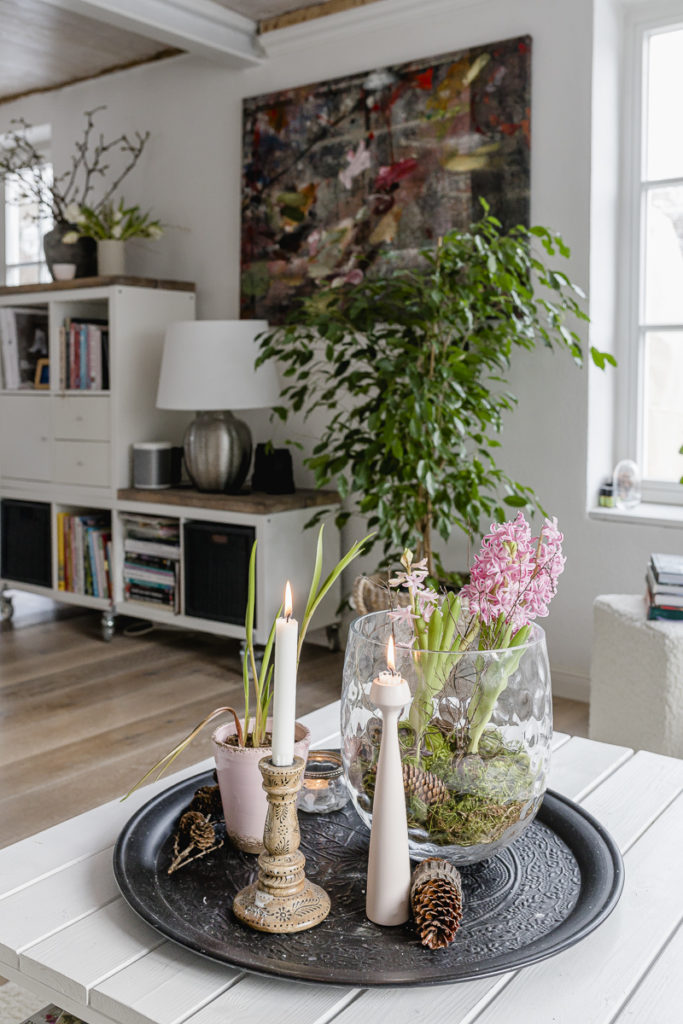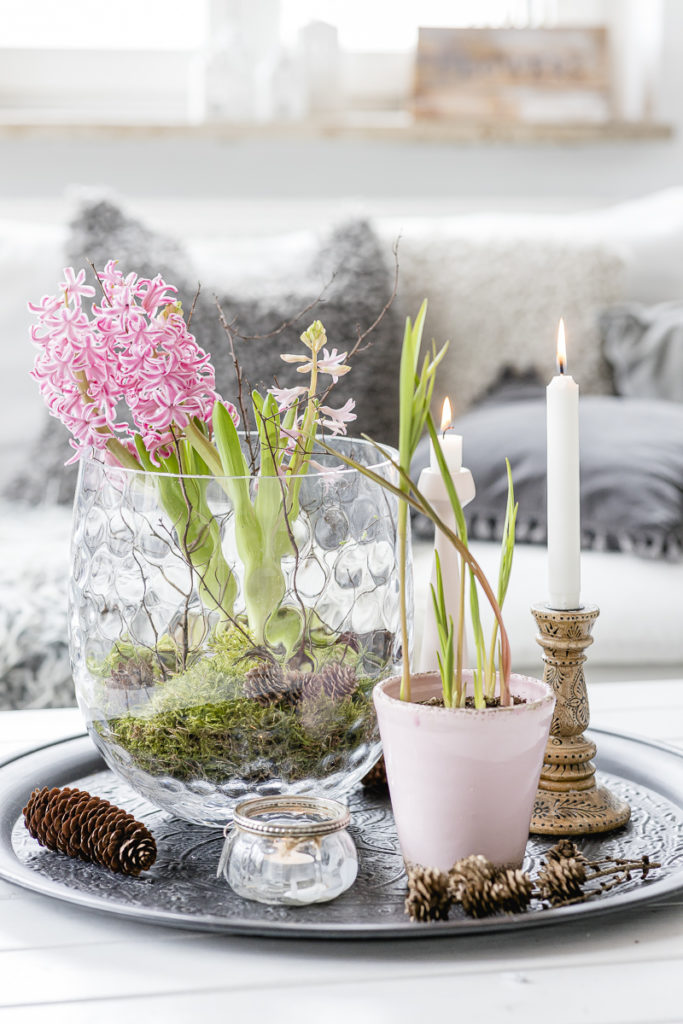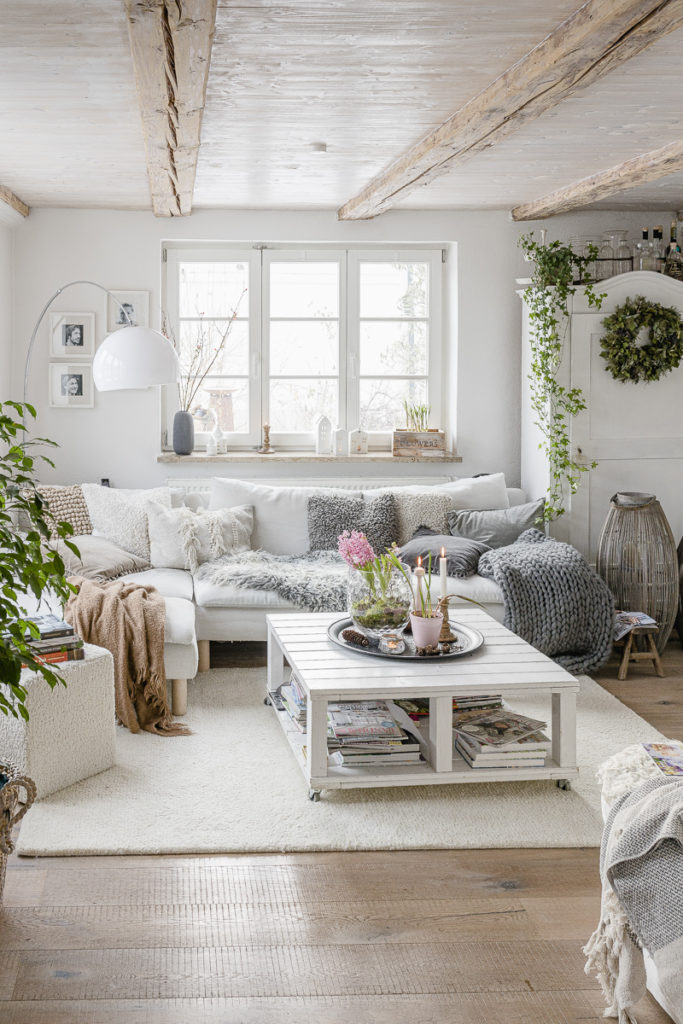 The spring colors make here next to the pink hyacinths the pink planter. In this I put the first checkerboard flowers 🙂
Springmood in the dining room
A little spring has also arrived in the dining room…. I arranged apricot-colored ranunculus with eucalyptus and some broom in a vase.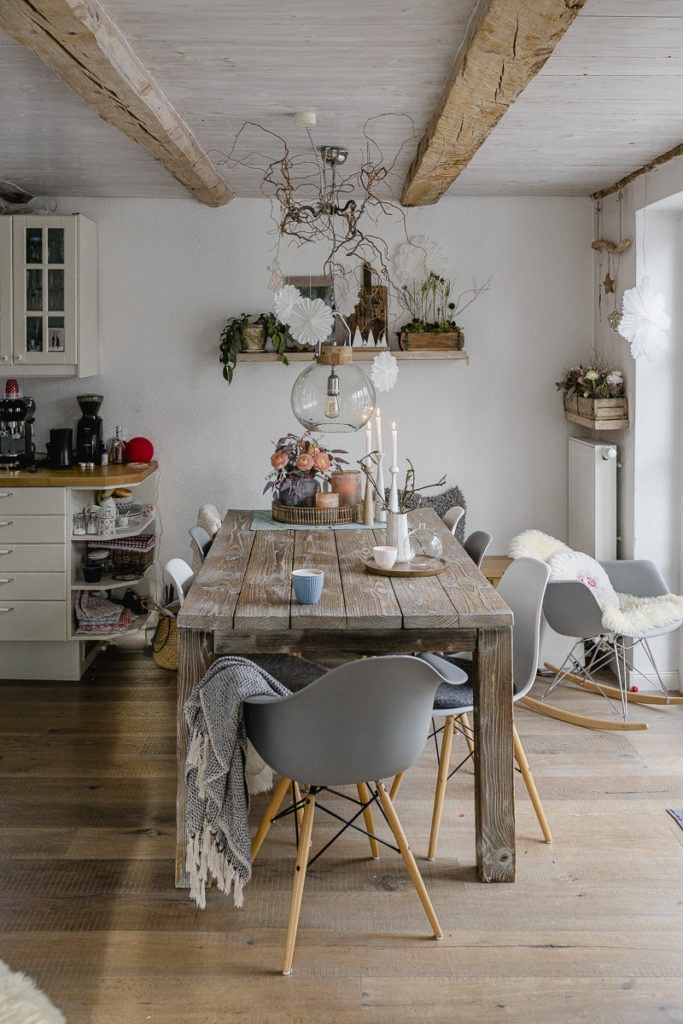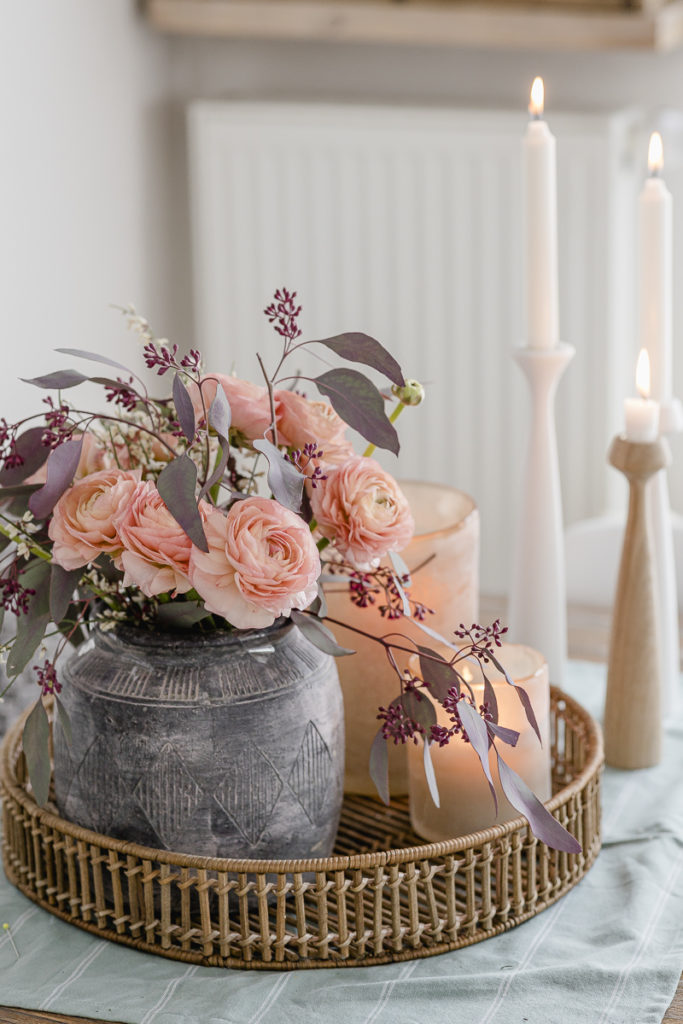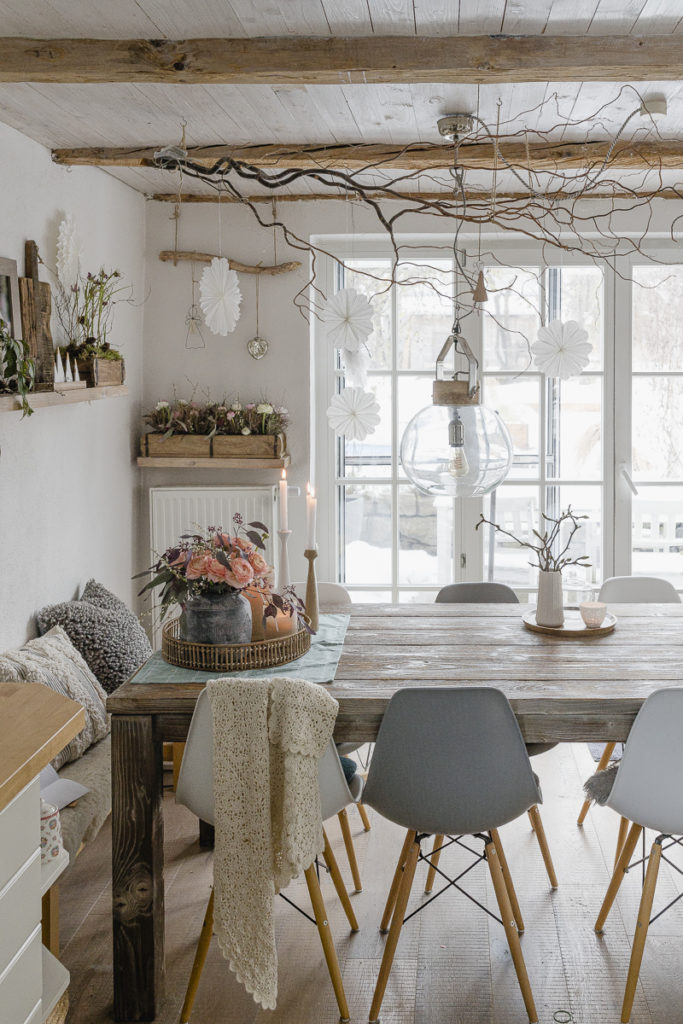 Isn't this a dreamy color? It also harmonizes wonderfully with the rest of the decoration, such as the candle jars from House Doctor in beige or the candle holders…. In addition, I still made a flower arrangement in the wooden brick shape, as the last few years also….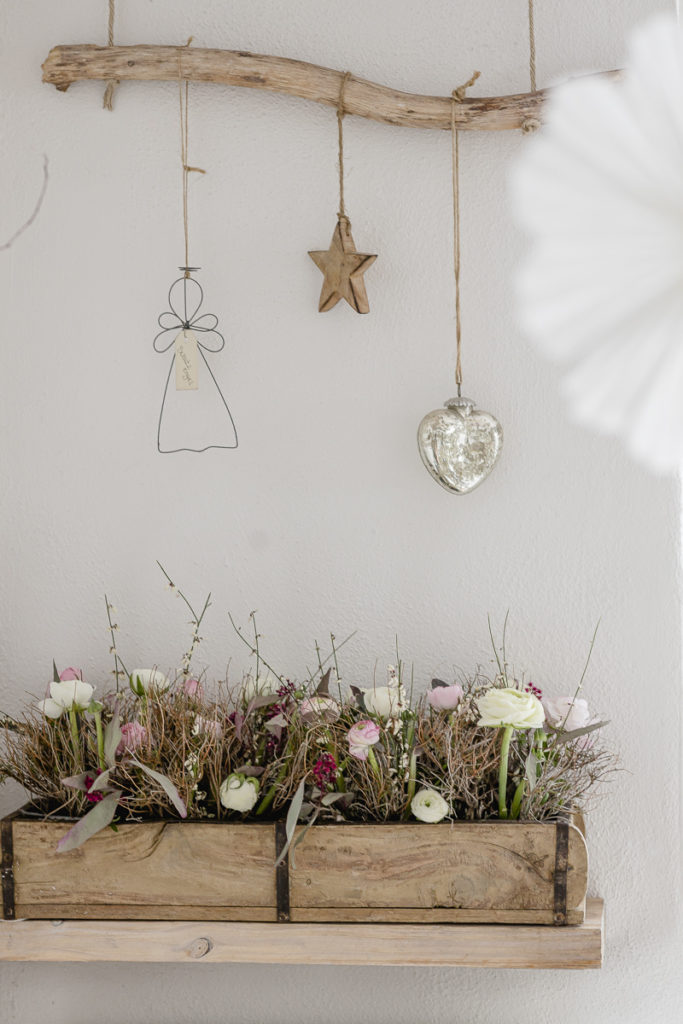 I wish you now a nice weekend, big hug ♥♥♥

I take part in: Friday Flowerday