Today I have some autumn decorating ideas for you and it is actually the last look at this sofa. This stands since this morning in Niklas new apartment 🙂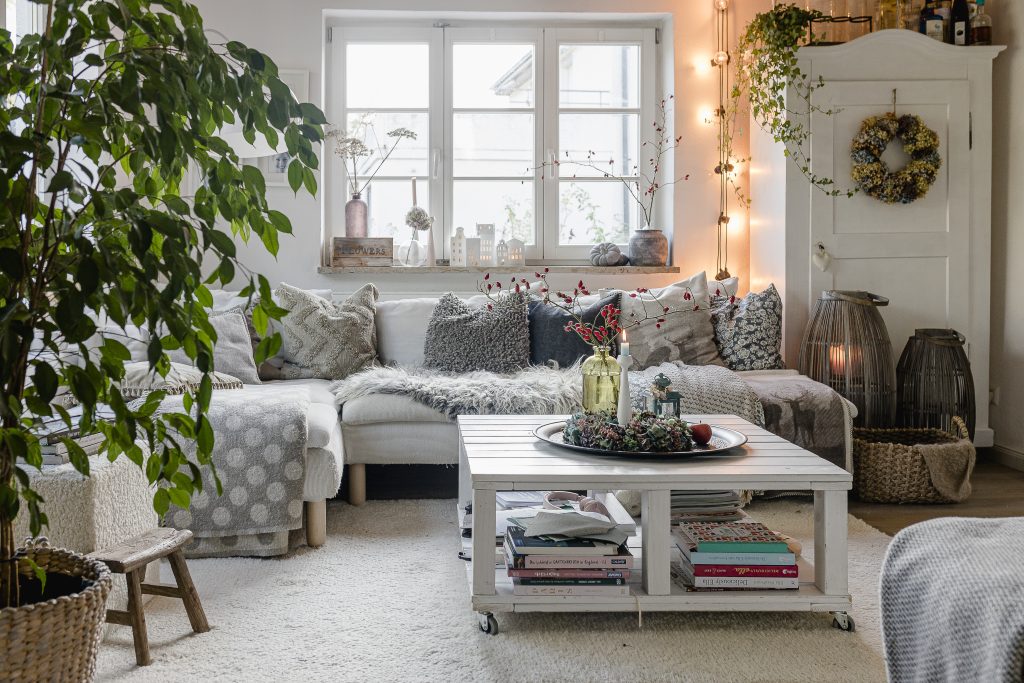 We are excited about our new sofa….
On Instagram I had already mentioned many times how much our sofa annoys me …. It's comfortable and it looks great…. Yes! But the seat cushions slip despite the zippers and every evening I have to fix that again…. Then when Niklas needed a sofa for his new apartment, this was the starting point for a new sofa. This will hopefully be delivered next week… as long we sit, since today… as in student times on mattress…. also funny 🙂
So this is the last look at our Söderhamn …. What makes me happy… it will continue to be used and looks different and really great again with a new cover.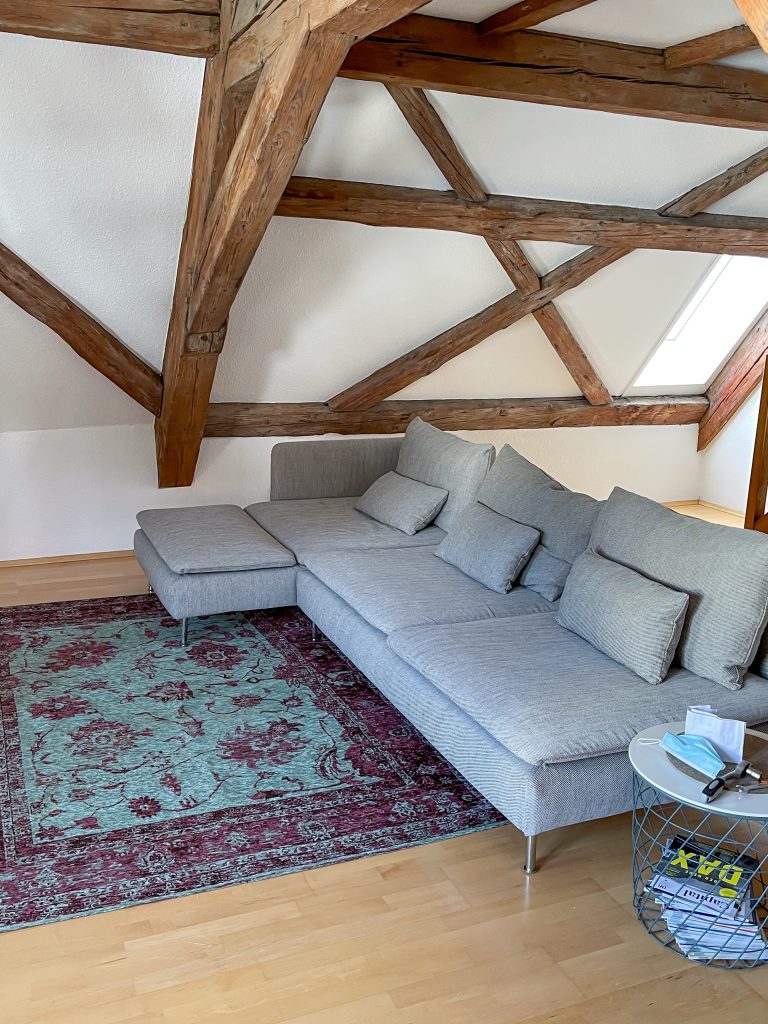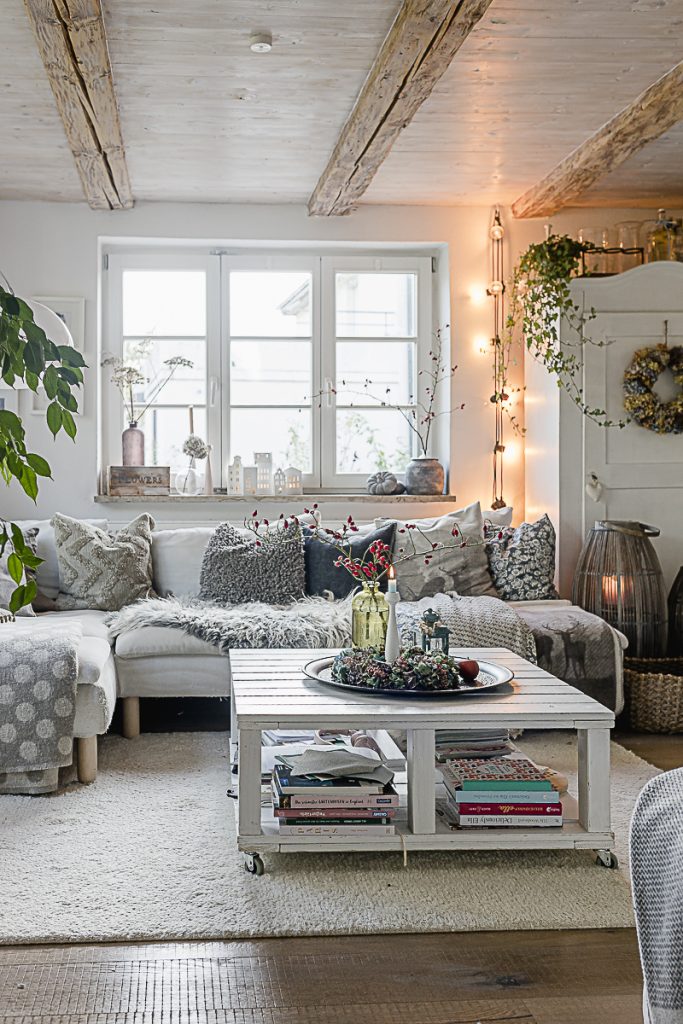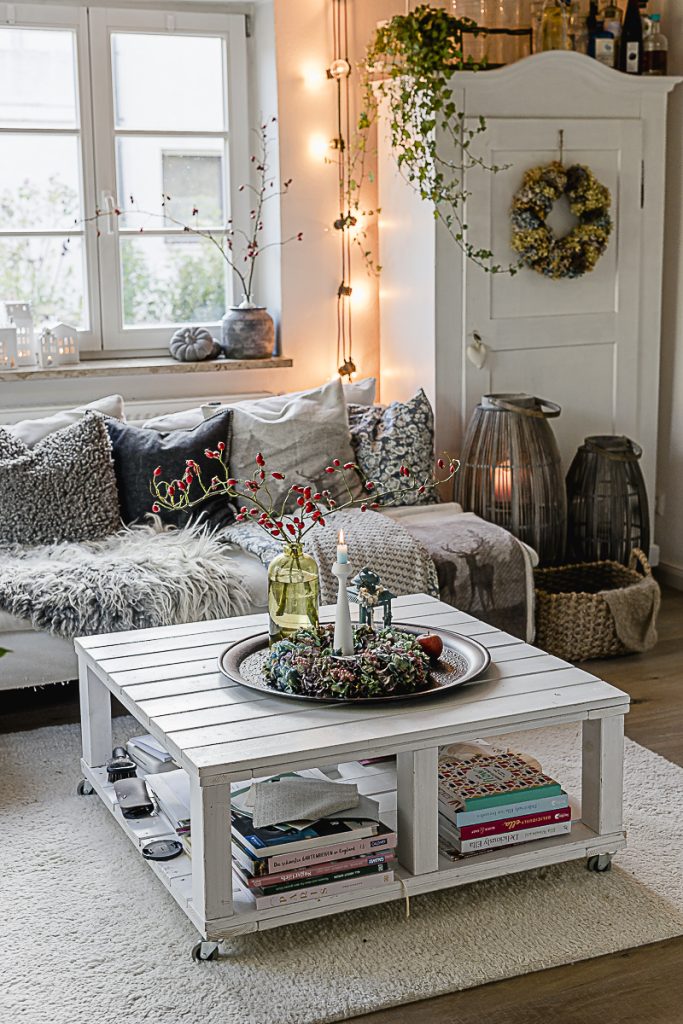 Autumn romance or autumn decoration ideas quickly implemented
As you know I love fresh colors even in autumn, especially in bouquets or wreaths. In addition, I love candles or lights of all kinds, which makes the atmosphere very cozy. This becomes especially important in advanced autumn, when it is less and less light. It becomes even cozier with lots of pillows and blankets, which gives it a homey atmosphere.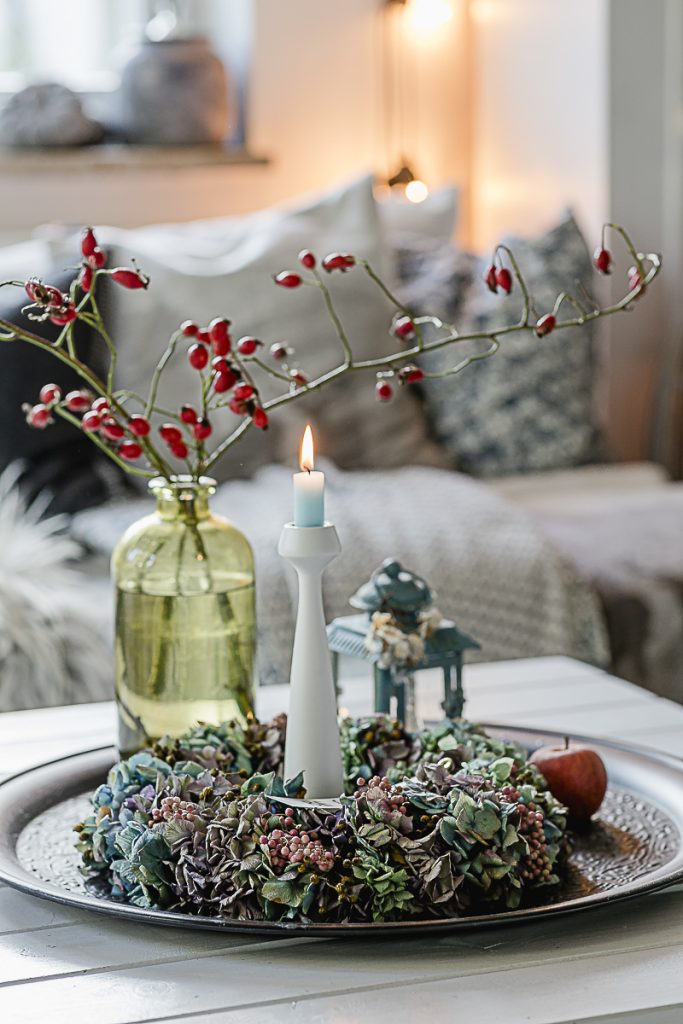 My favorite fall decorating ideas are rosehip branches and hydrangeas in the fall colors. My wreaths here are now dried and thus durable for a long time 🙂 In general, I love natural materials, especially also in the Christmas decoration….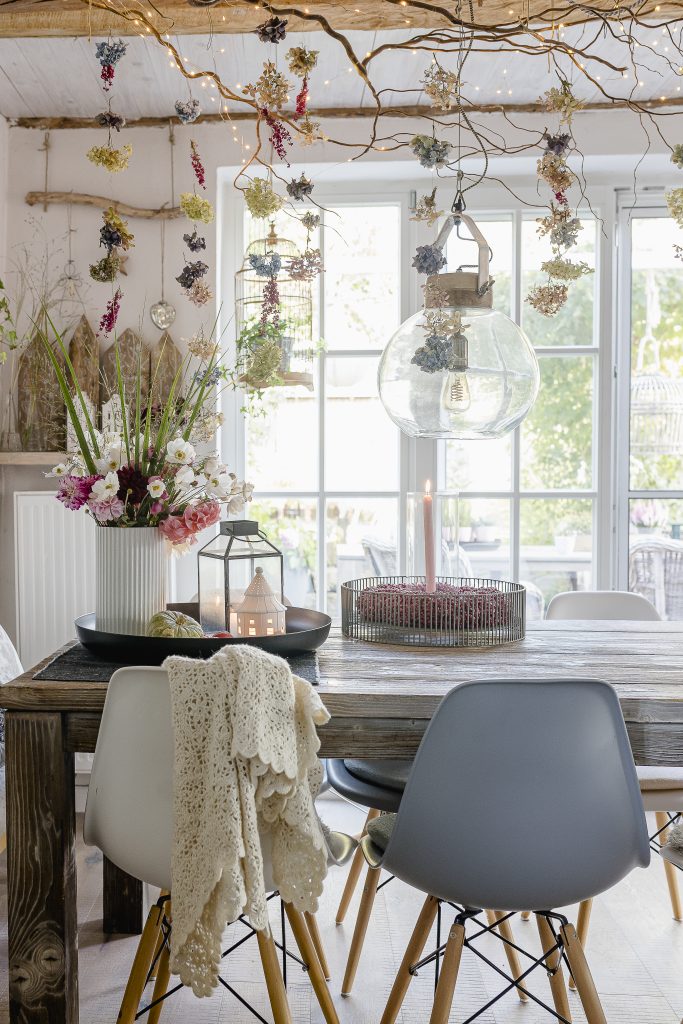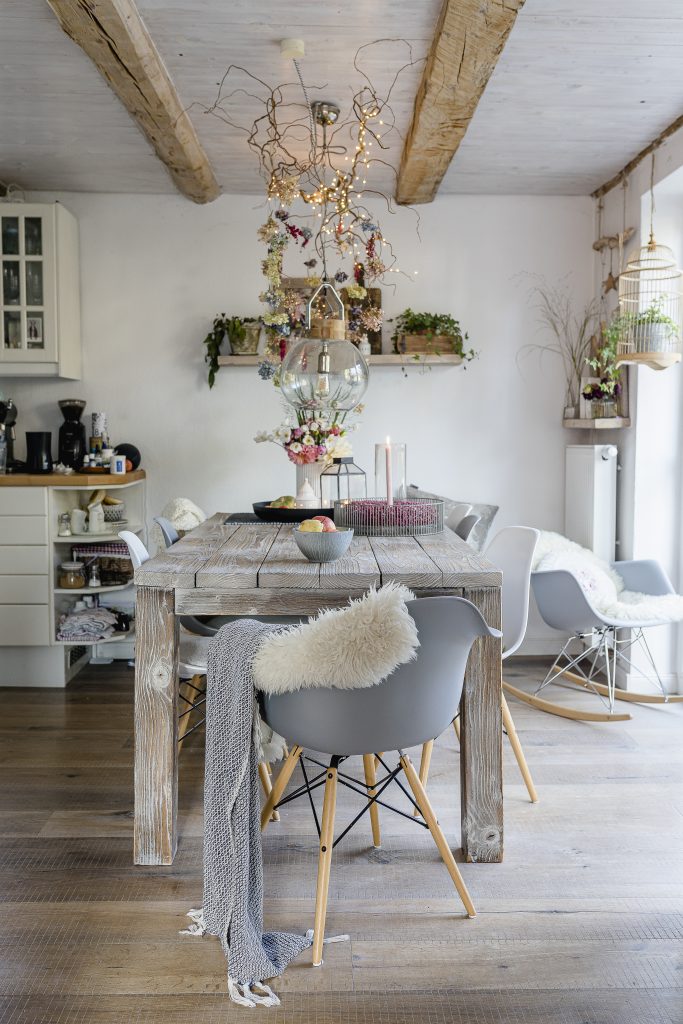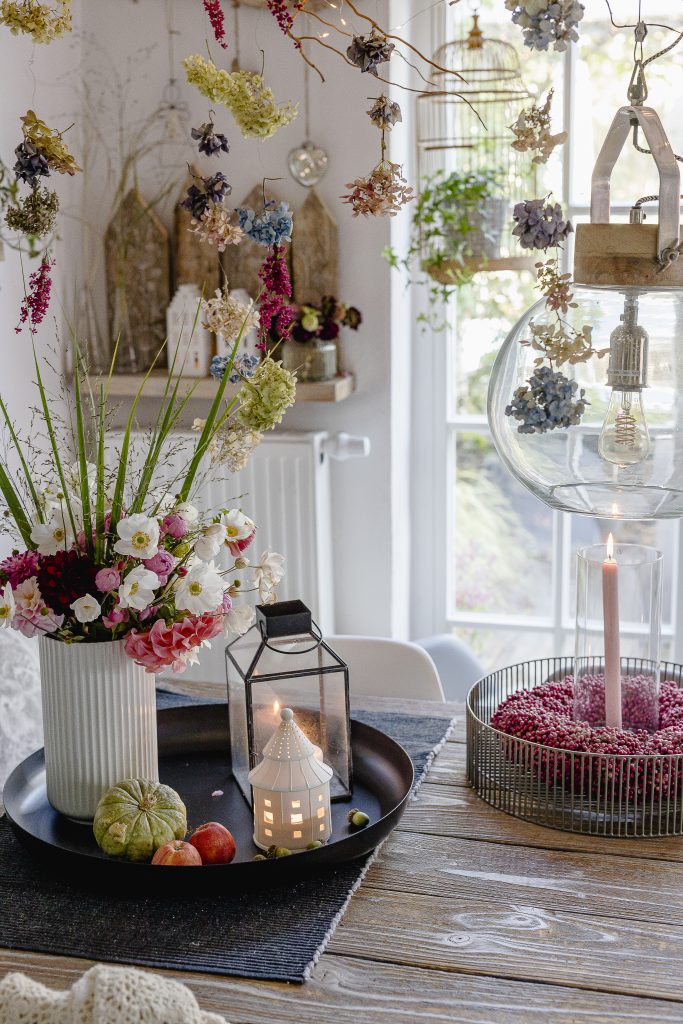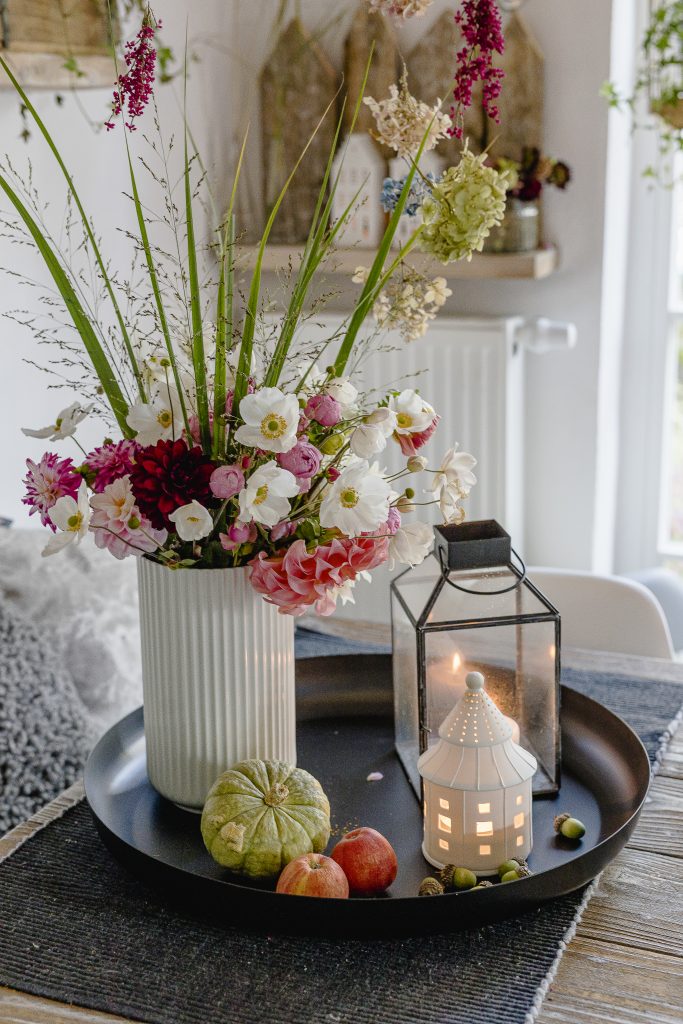 In the dining room is perhaps the last dahlia bouquet moved in. If it should suddenly become cold it is over….Here I have also decorated a mini pumpkin, a few apples and acorns on the large black tray… Here you can find a little Tutorial
The dahlias in the bouquet are from the garden, In addition I have arranged white Japanese anemones and grasses. Also lanterns or light houses may not be missing. My light houses from Räder I got last week from the attic and decorated both here on the shelf above the heater and on the window sill in the living room.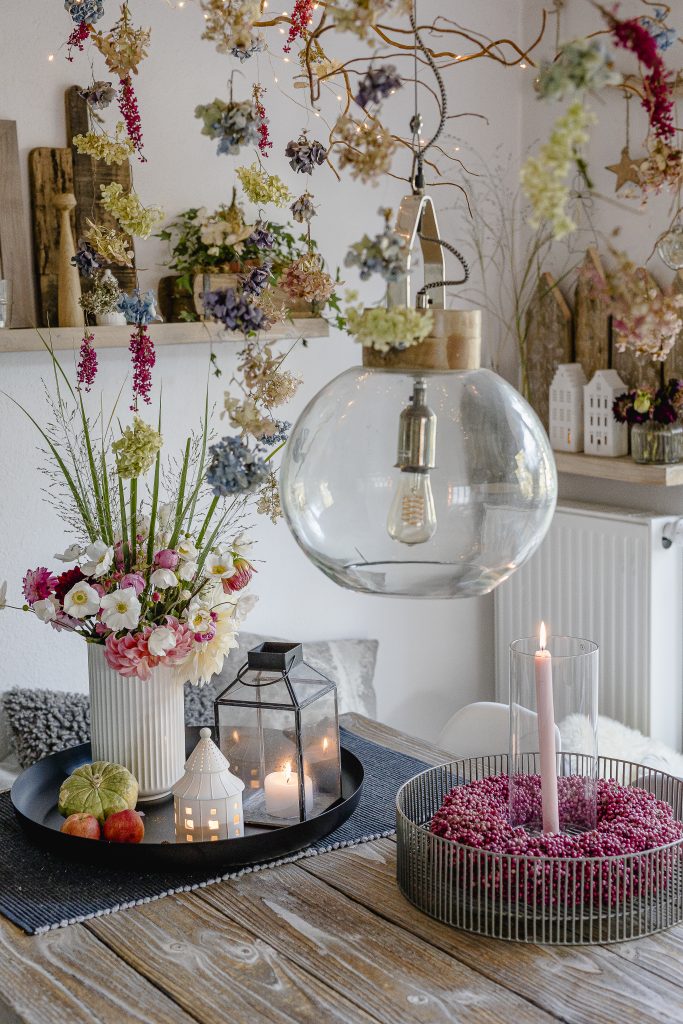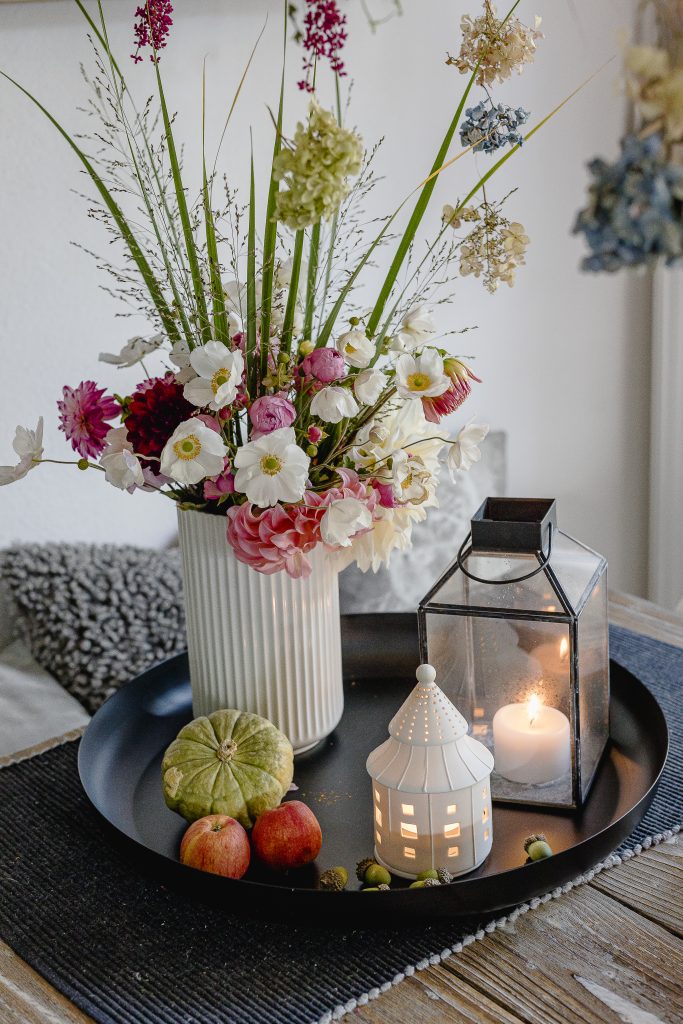 What kind of fall decoration is your favorite? I wish you now a wonderful evening and a great weekend, big hugs! ♥♥♥
I'm withi: Friday Flowerday