*Advertising
Maybe you remember our garden door which we had already used a few years ago as a privacy screen. However, it unfortunately broke last year due to a storm and so we had to find an alternative garden screen.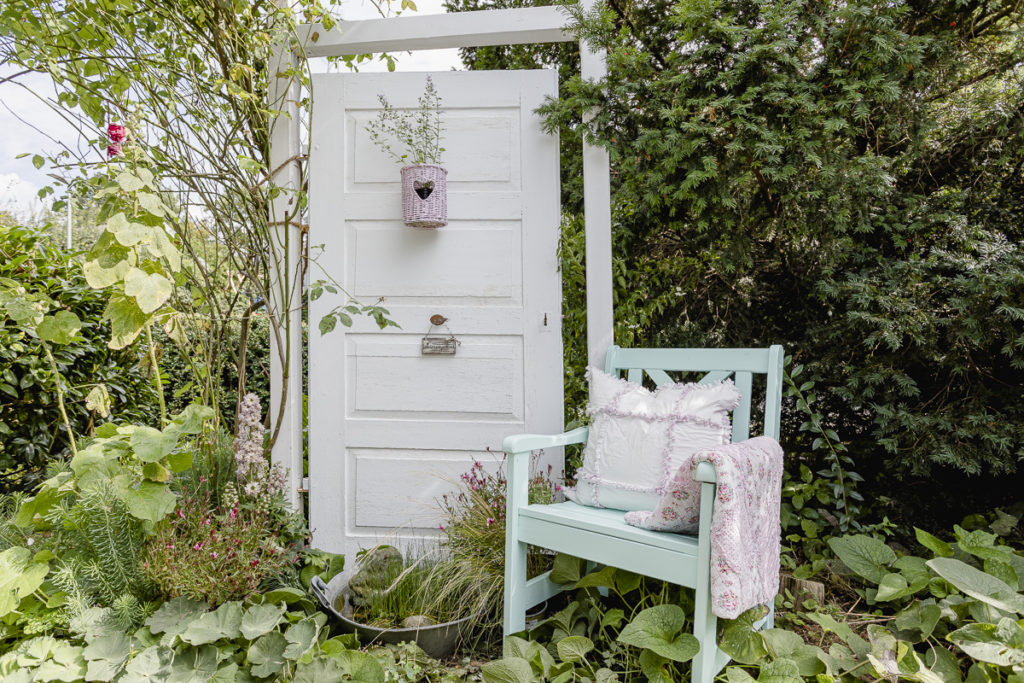 A new garden privacy screen for the Pomponetti garden
Last year, a storm had actually done it. Our old screen door unfortunately burst into several pieces. Fortunately, we still had an old door as a replacement in the attic, which was also quickly hooked. When it came to the color, the man of my heart and me were quickly agreed. It should no longer be light blue, but also no pure and bright white….
At toom we found what we were looking for relatively quickly. *Because the 2in1 color paint, which by the way is highly opaque, can be mixed there easily and at no extra charge. You have the choice of more than 1 million shades, the only one difficulty is … to decide ;))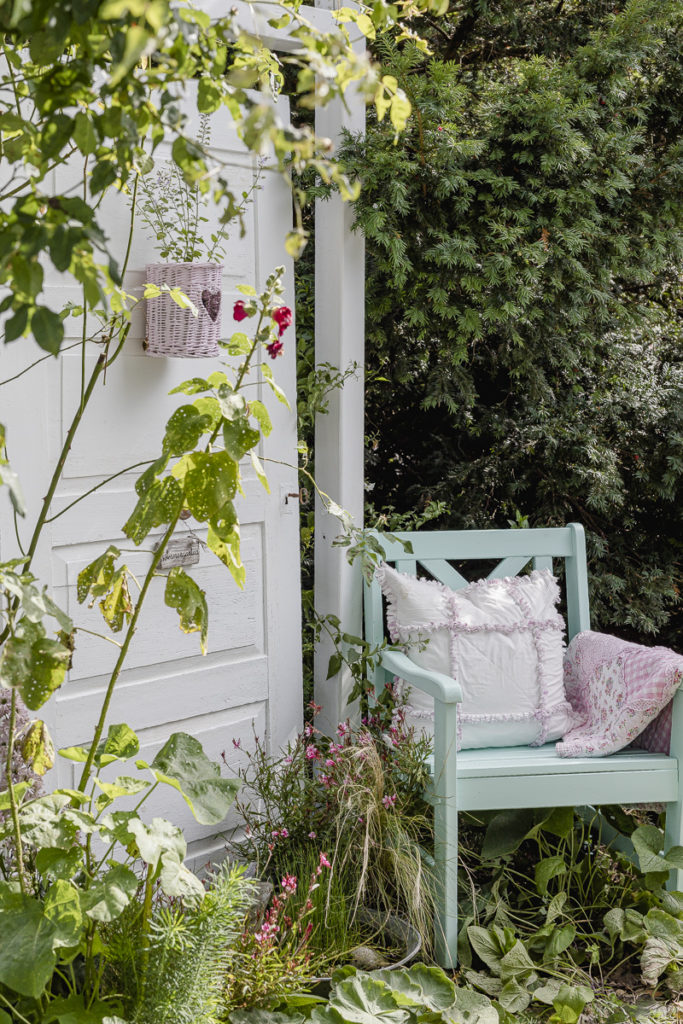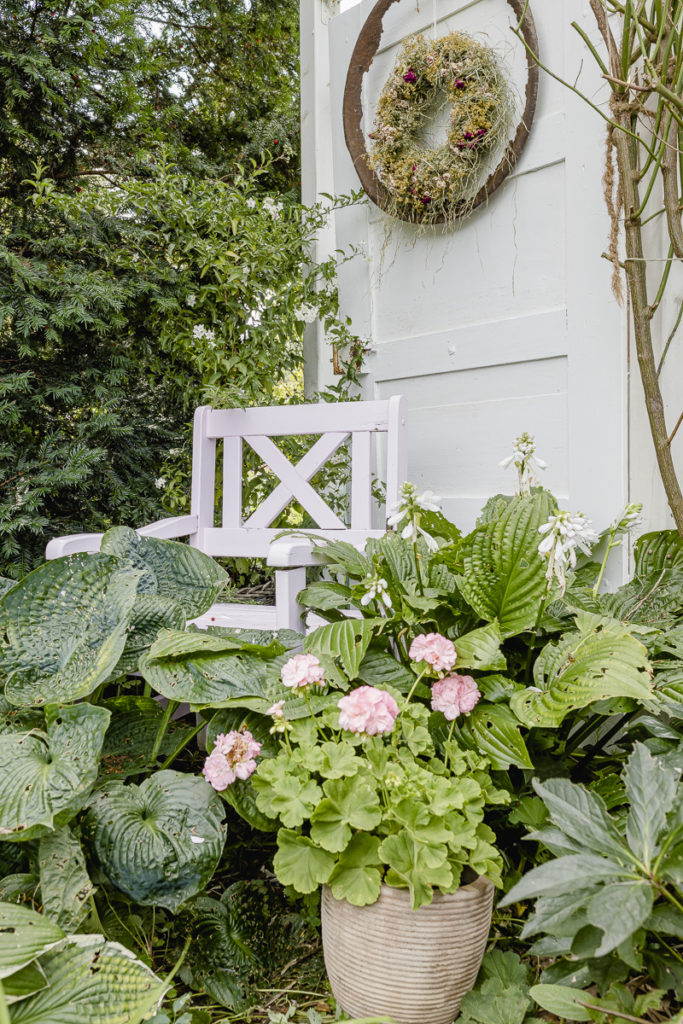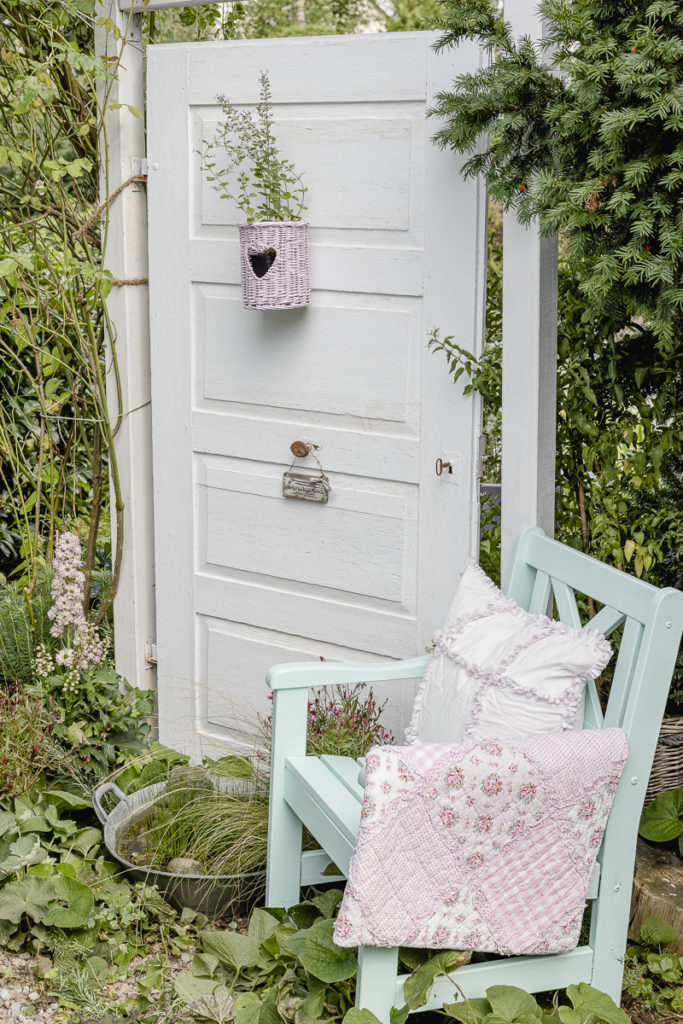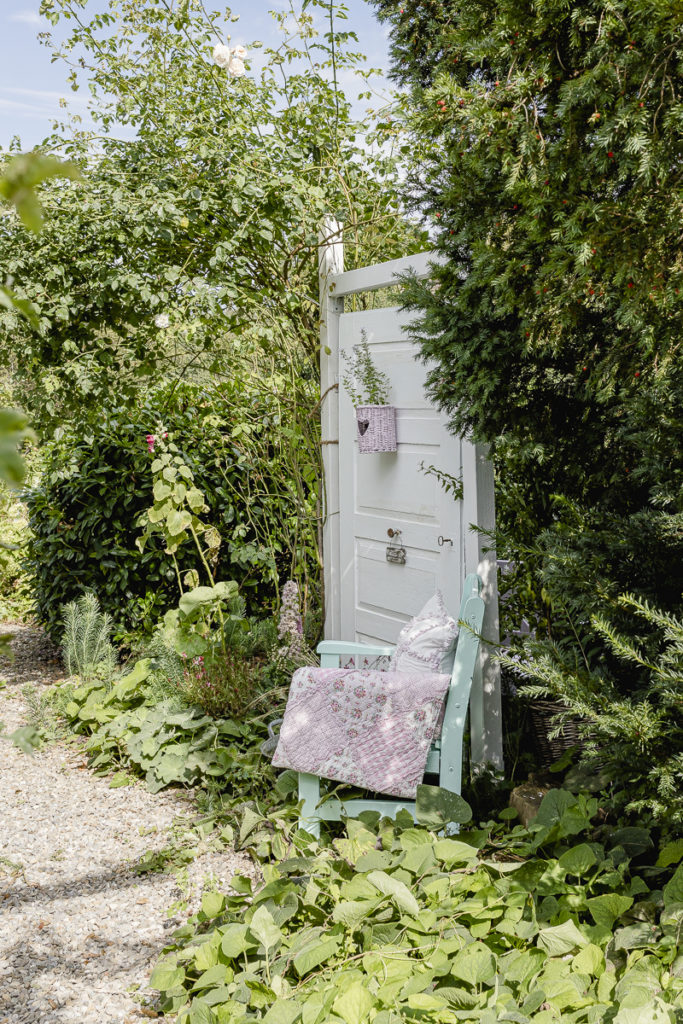 Our choice for the privacy door was *Havannah 1A*, an off-white with a slight bluish tint.
How to do it:
The door frame was already in place. How we did it, you can find here
For very old doors, like mine, it is important to sand them well. Everything that could flake off afterwards must be removed! After that it finally gets the new color 🙂 It was important to me to keep the door looking old, just to keep the vintage character! For this reason, I did not putty anything. Therefore, I have also used no insulating and barrier primer against discoloring wood ingredients of the old door. Who does not want this, should also think of such things.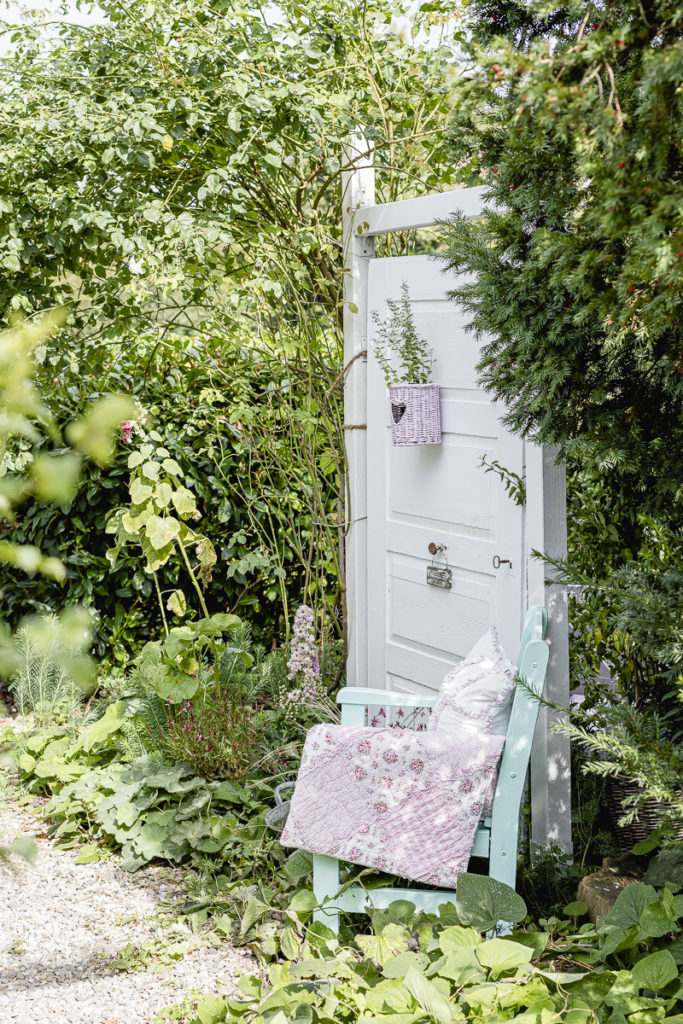 To give this corner a little color pizazz in addition to the planting, I painted several garden accessories in ice cream colors. Not too much, so that it does not become kitschy. Since we were already at toom anyway, I also had the current trend colors mixed for it there. This is so uncomplicated! You have no 0815 color and simply a huge selection.
In the past, I often mixed the colors myself. To get it a little more individual or to tone down a somewhat cheesy, too warm shade of pink….The problem with this is that you never hit the same tone again! That's bad if you want to repaint something. Besides, I like it quite coherent and therefore do not want umpteen different variants of a color in the garden ;))….
Garden accessories in ice cream colors
For the accessories on the garden screen I painted two old discarded wooden chairs, as well as a lantern made of willow. It was very important to me with the colors to pick up the surrounding colors.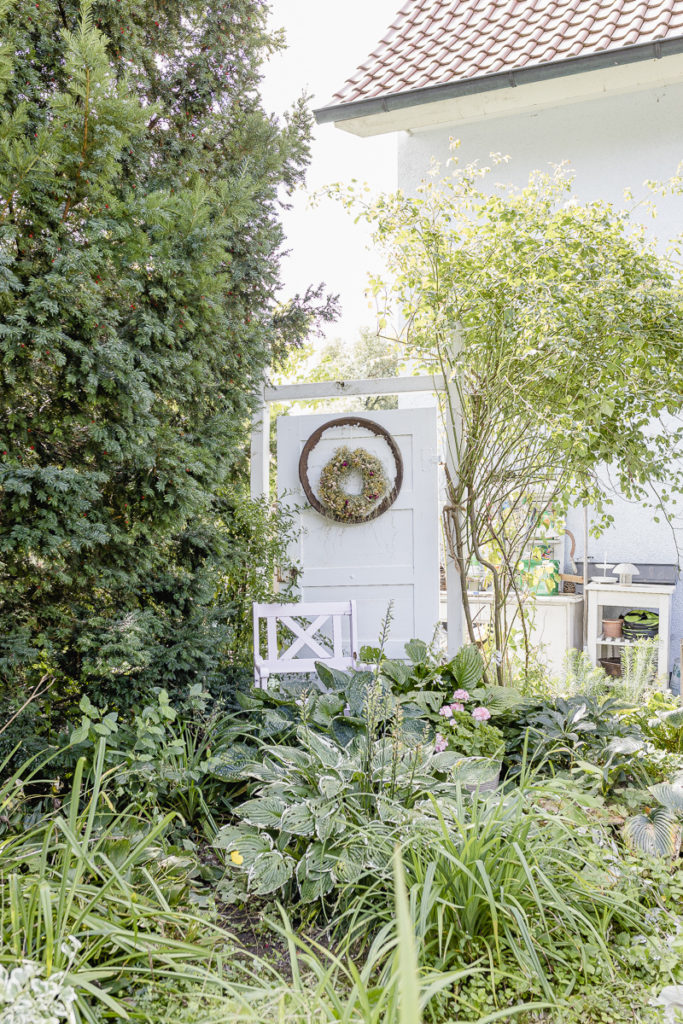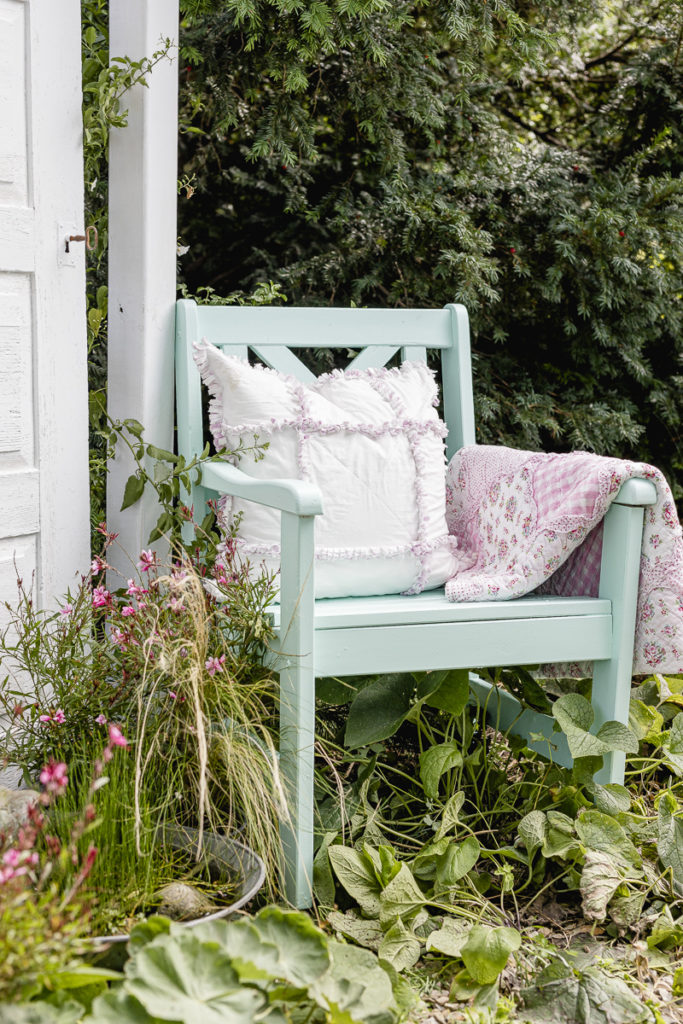 We ultimately decided on the light mint green*Bahamas 3B* and the soft pink *English Rose 2B* With the mint I painted the chair in front of the privacy screen. He fits super with the leaves and the green around it, but still stands out ♥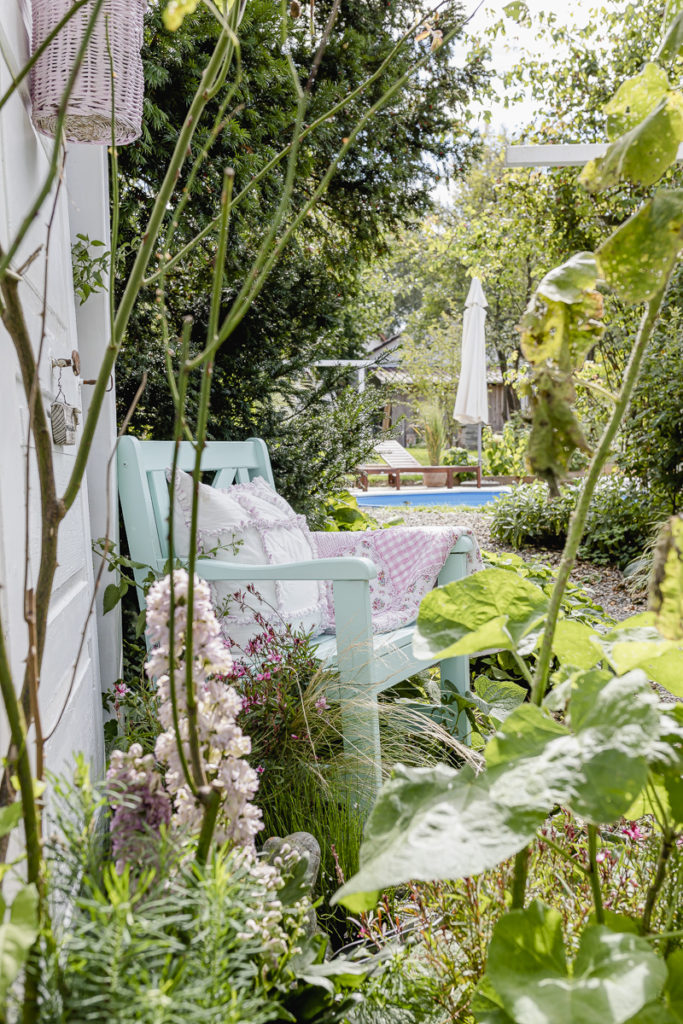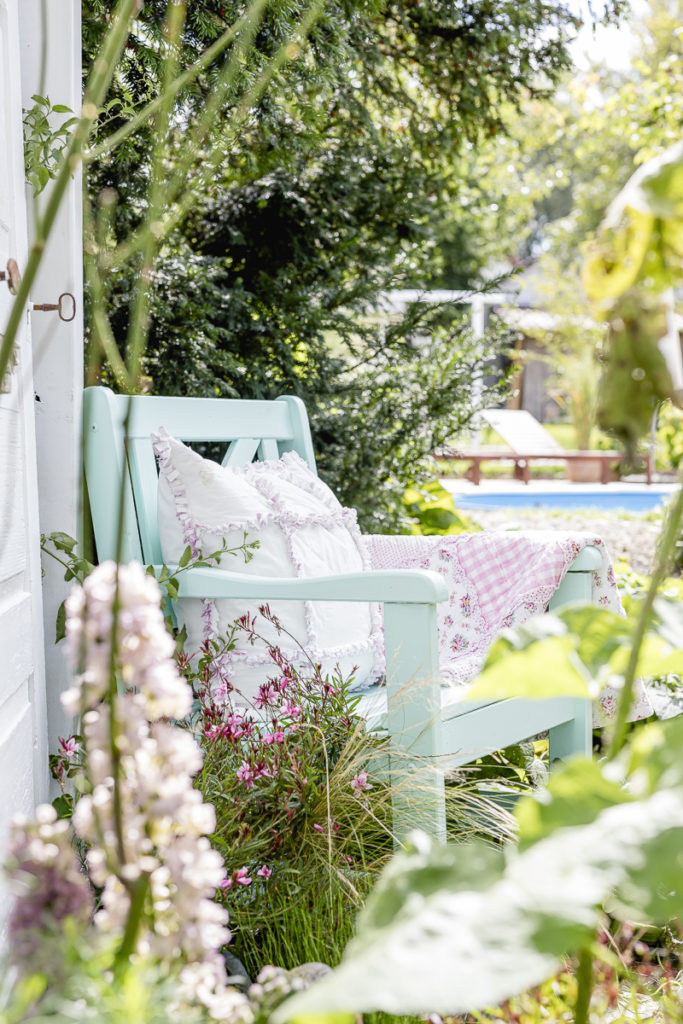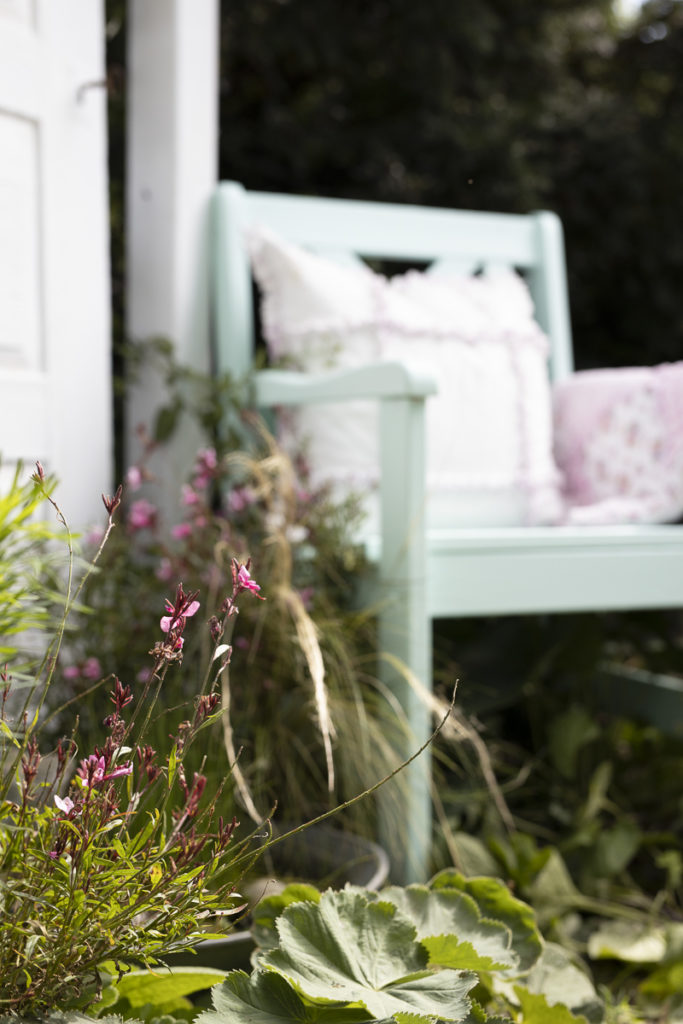 I particularly liked the shade of pink! A slightly cooler pink, which does not seem quite so kitschy. As you know I have a soft spot for pink ;)) and so I painted the chair to the street side and the lantern with it. The pink goes wonderfully with the roses in the garden and also with the other flowers.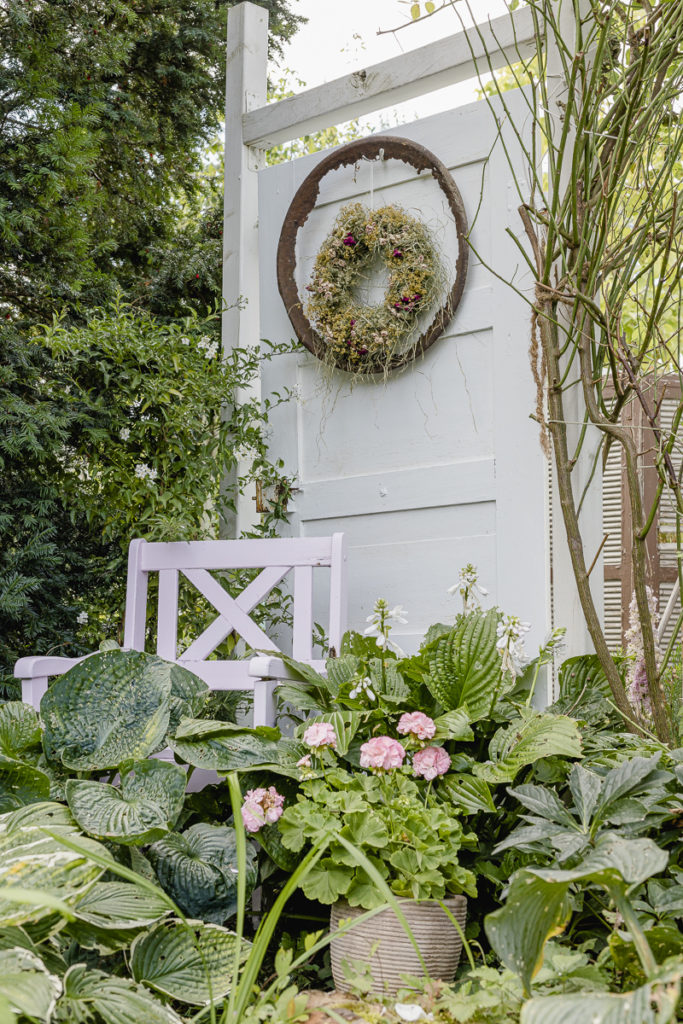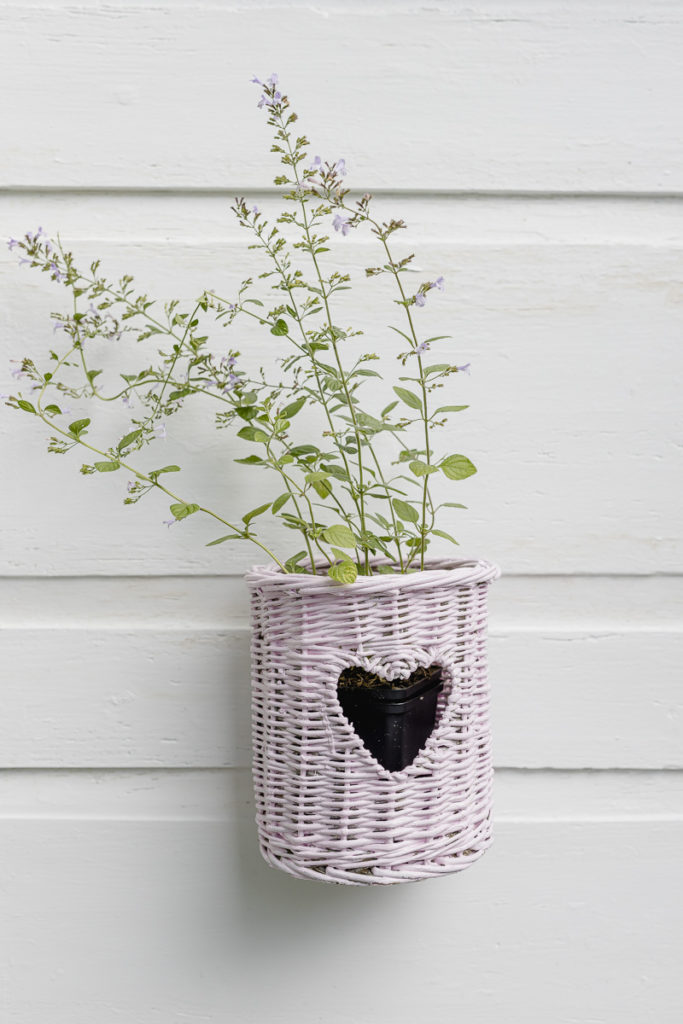 Anyway, I'm quite in love with my new garden privacy screen and the matching accessories. What do you think?
Have a wonderful day, big hugs ♥♥♥

*The DIY was created last summer before the lockdown. For current information about the services at toom please have a look at https://toom.de/aktionen/aktuelle-informationen/