Who thought last year, we will not experience such an Easter so quickly again…. no celebration, no guests… Well, this year was taught better. We also celebrated in the smallest circle. Those who know me know how difficult that was for me! Nevertheless, we had a beautiful Easter. Do you feel like a few decoration ideas for Easter and recipes?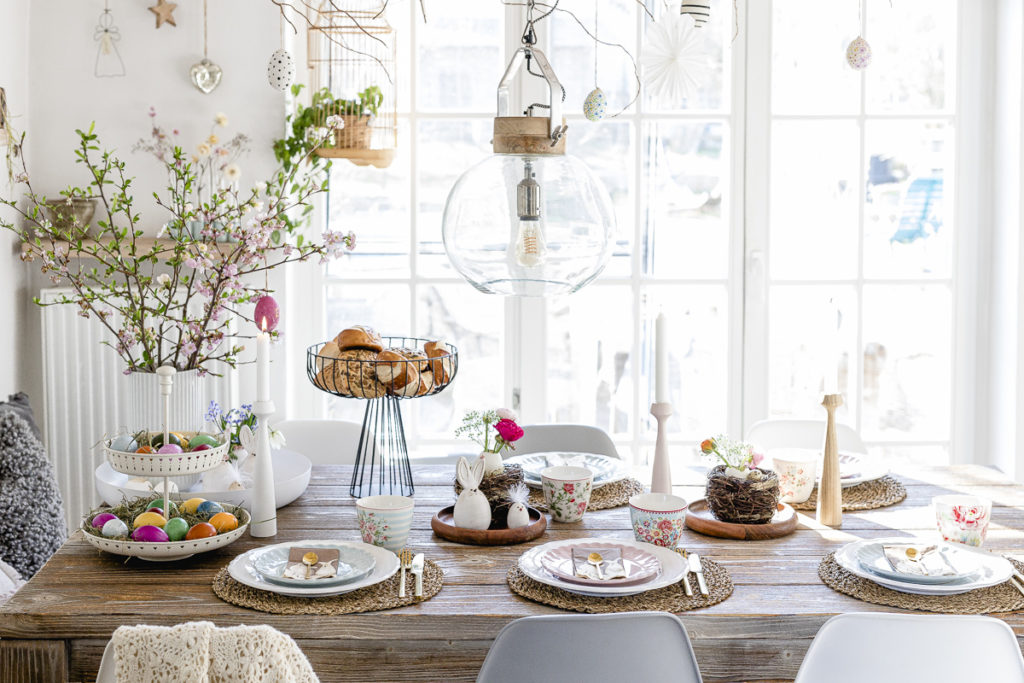 Corona- Easter in the very smallest circle
At first I wanted to let Easter fall under the table, you can not imagine how frustrated I was. Slowly one has but also really enough, but it helps nothing! Then, when our boys have announced themselves, I thought, I don't let me spoil my easter from such a Sch… Virus! Niklas is still registered here anyway and thus belongs anyway to the household …..
The two girls were unfortunately not here…. With Lena and Micha in Zagreb we have facetimed, as at Christmas. So they were at least a little bit with us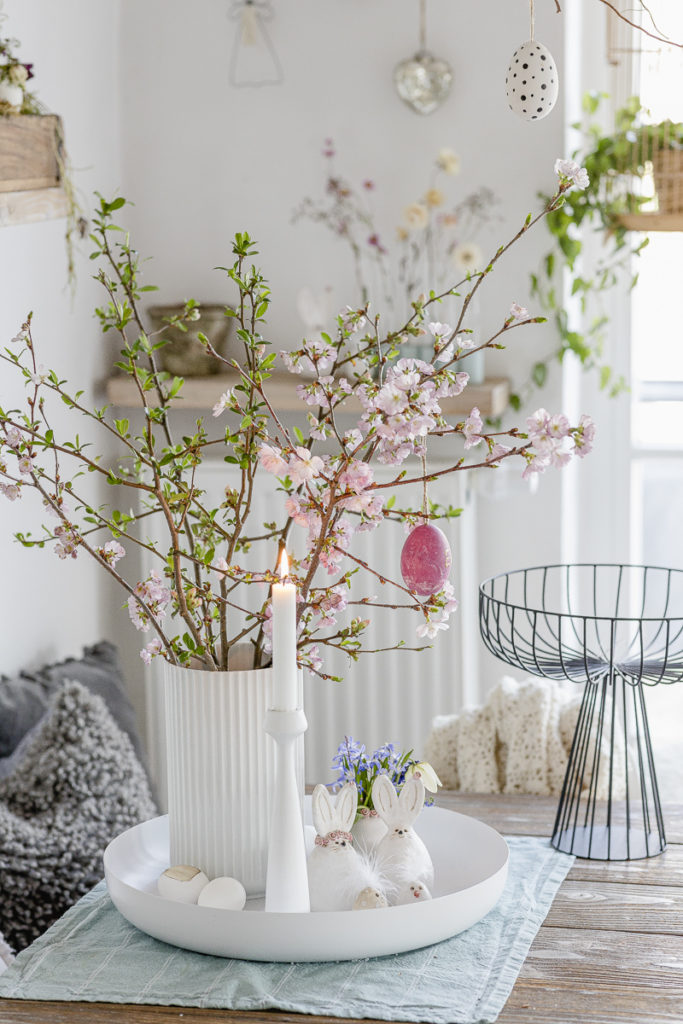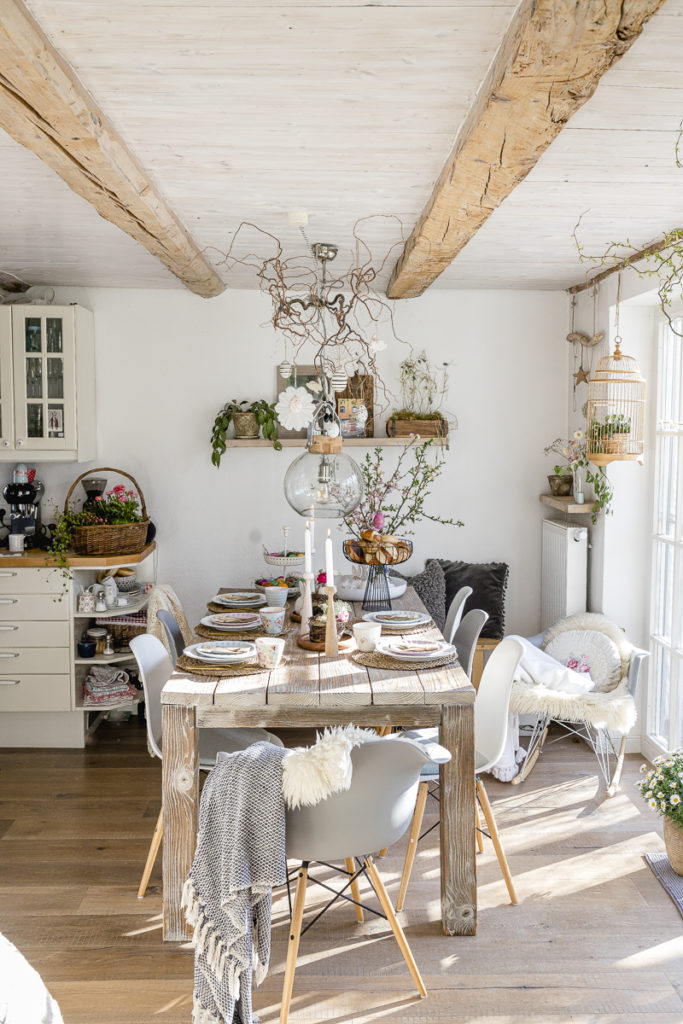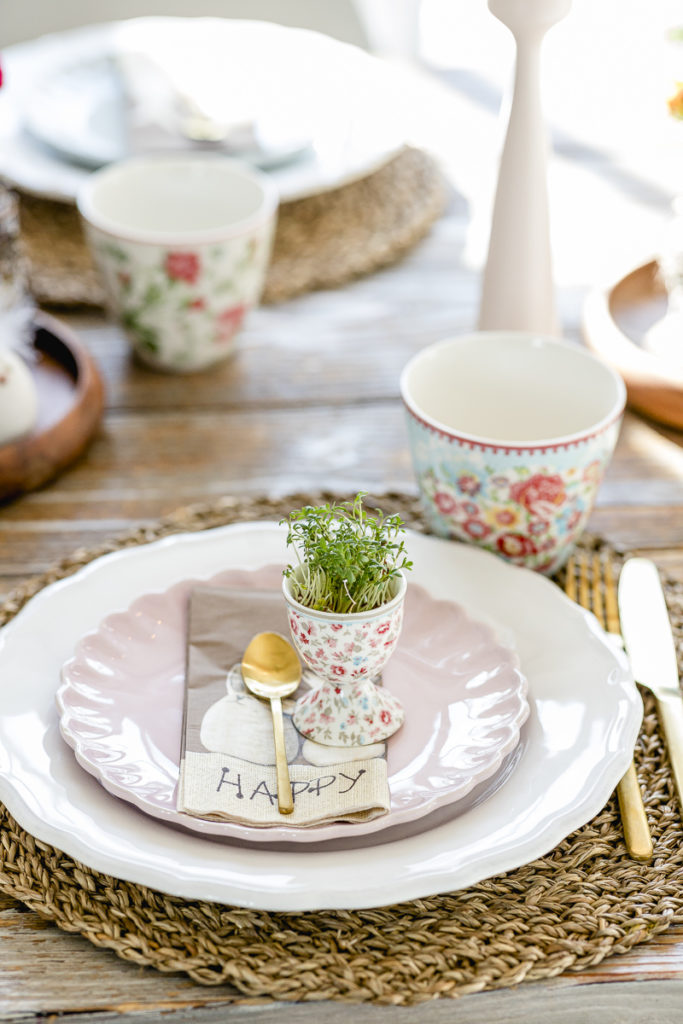 Easter brunch recipes
We had brunch like the years before….The trick was not to buy too much ;))
There were goat cheese tartelets, as the years before and the heart man made a quinoa salad. You can find the recipe for it in the highlights on Instagram. In addition, there were rolls, cheese and sausage and the delicious chive cream cheese spread, everything you need for brunch just 🙂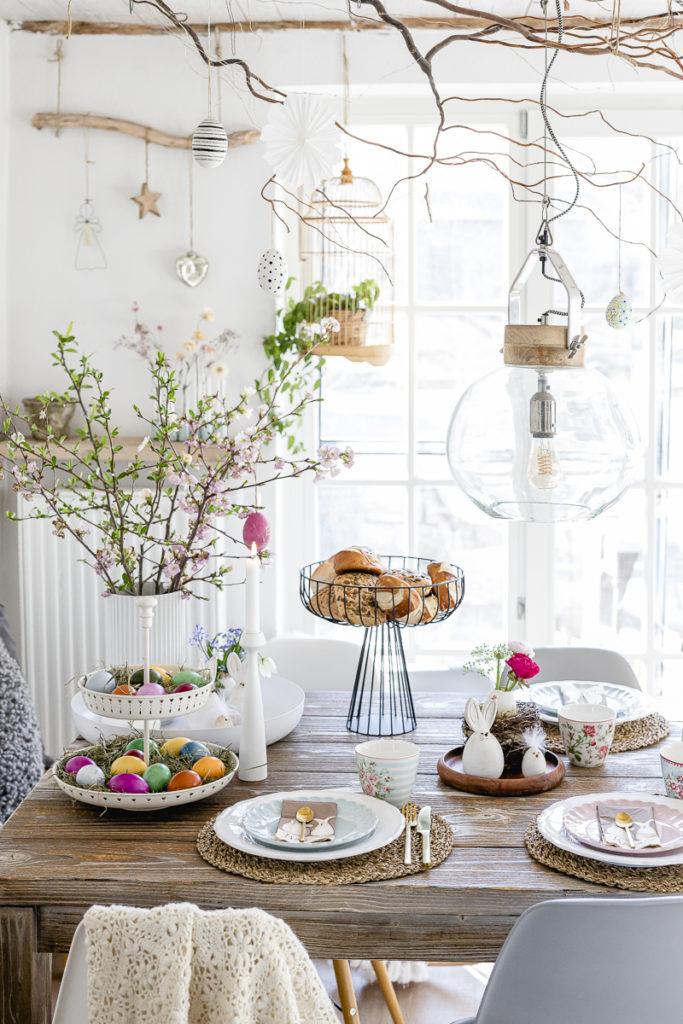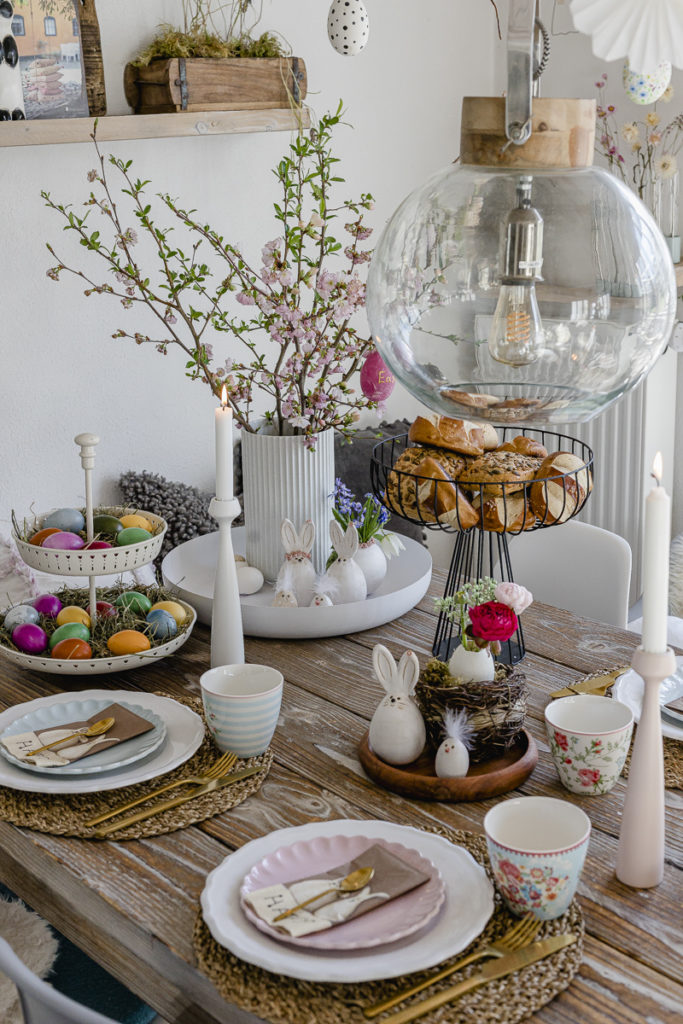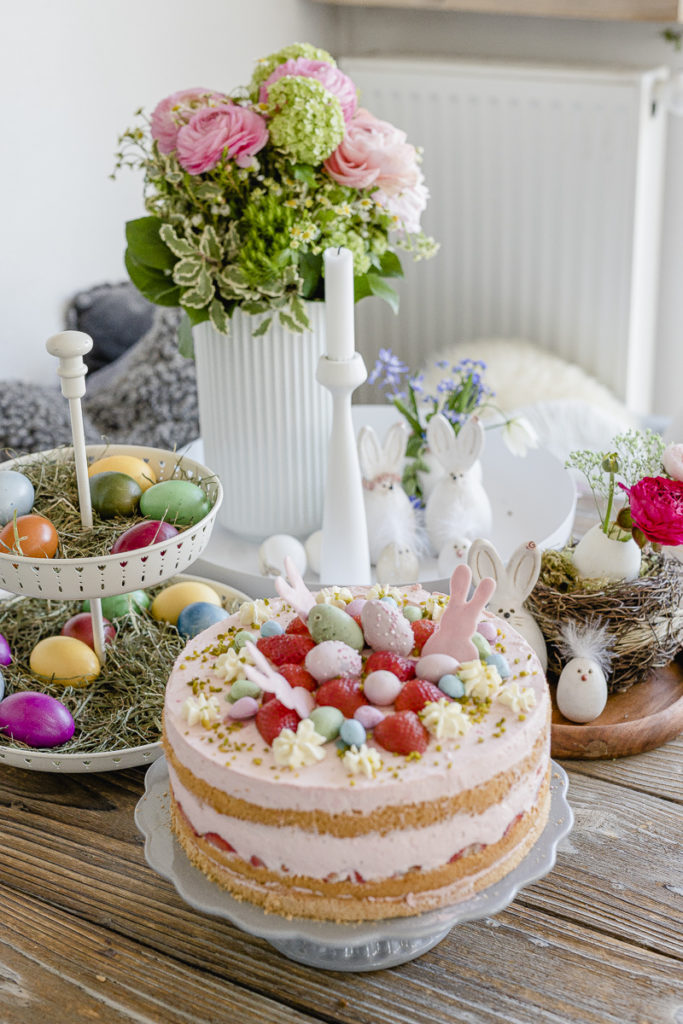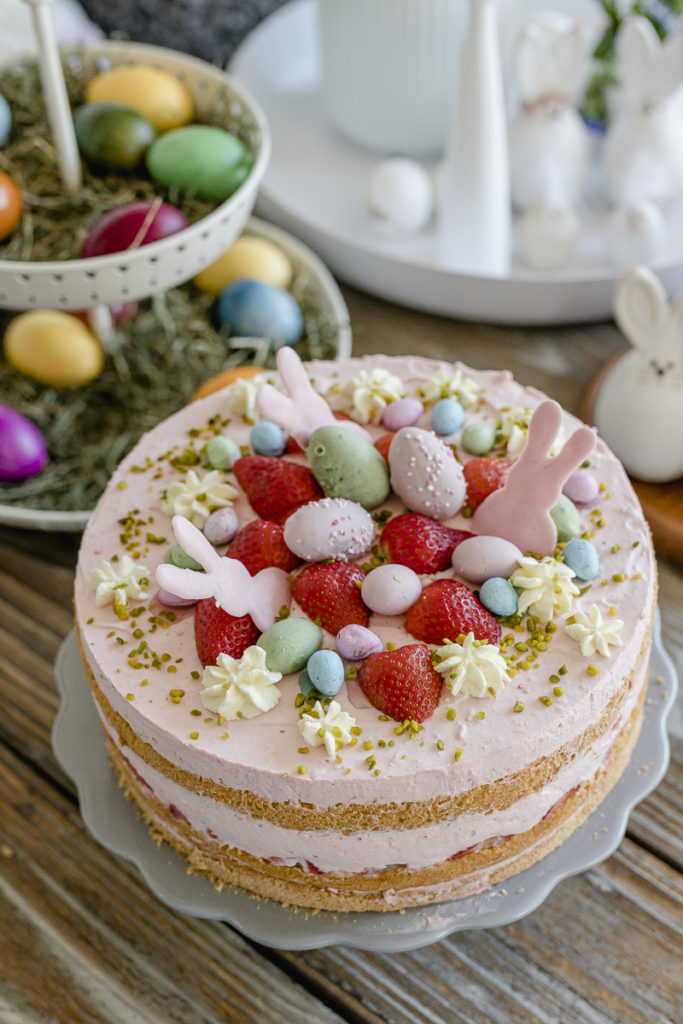 For coffee we had this strawberry cake, our favorite recipe…. I just decorated them a little Easter.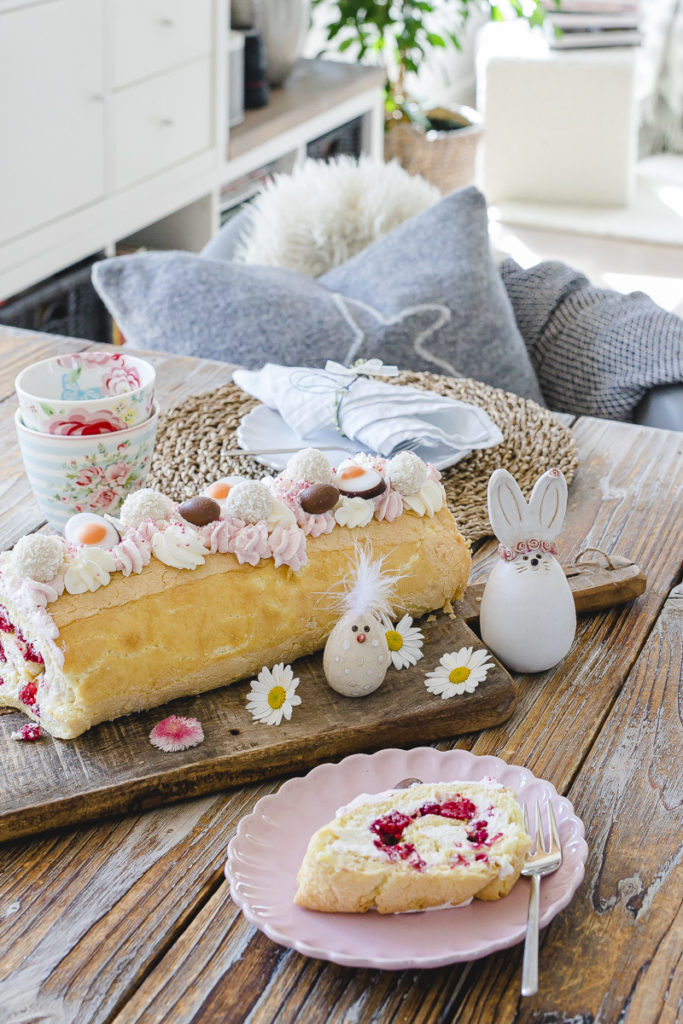 I had made this roll the weekend before…. In principle, it is this rol
Instead of the strawberries I used frozen raspberries and mixed chopped Raffaellos under the cream. Really quickly made and tastes oberlecker. On Instagram I have made a reel for this….
But what is an Easter table without decoration ideas for Easter?
Decoration ideas for Easter
Maybe you know my Center Pieces for the Christmas Table…. I love to decorate on a board in the middle. It's super quick to put away if it gets in the way and doesn't take up as much space…. Of course you can adjust the width of the board in each case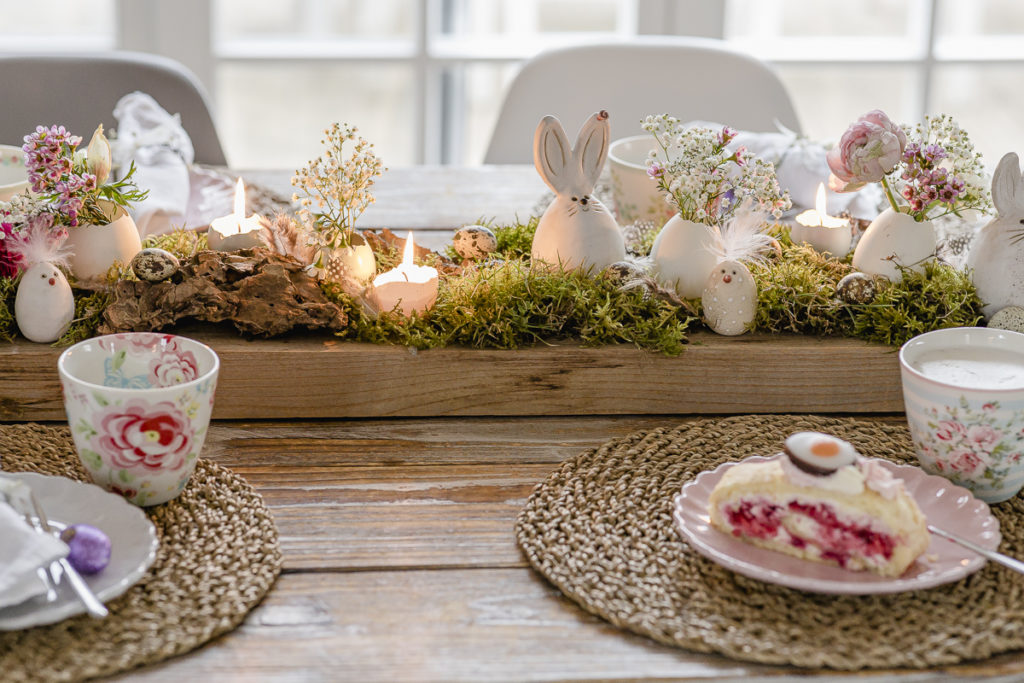 Center Piece for the Easter Table
You will need:
Moss and pieces of bark
Eggshells and feathers
Easter decoration and flowers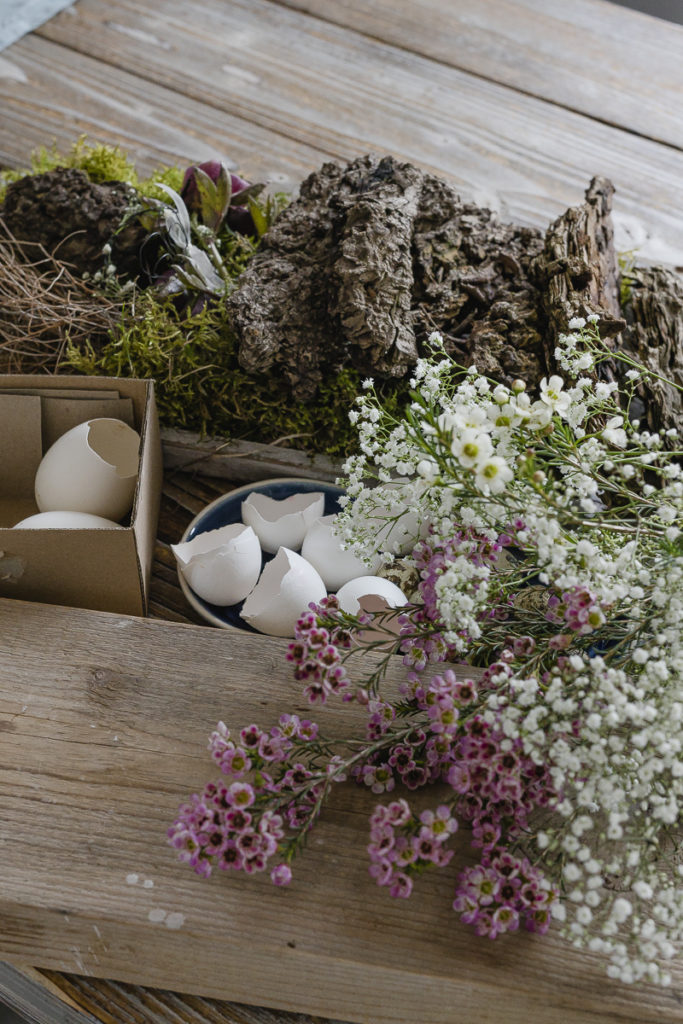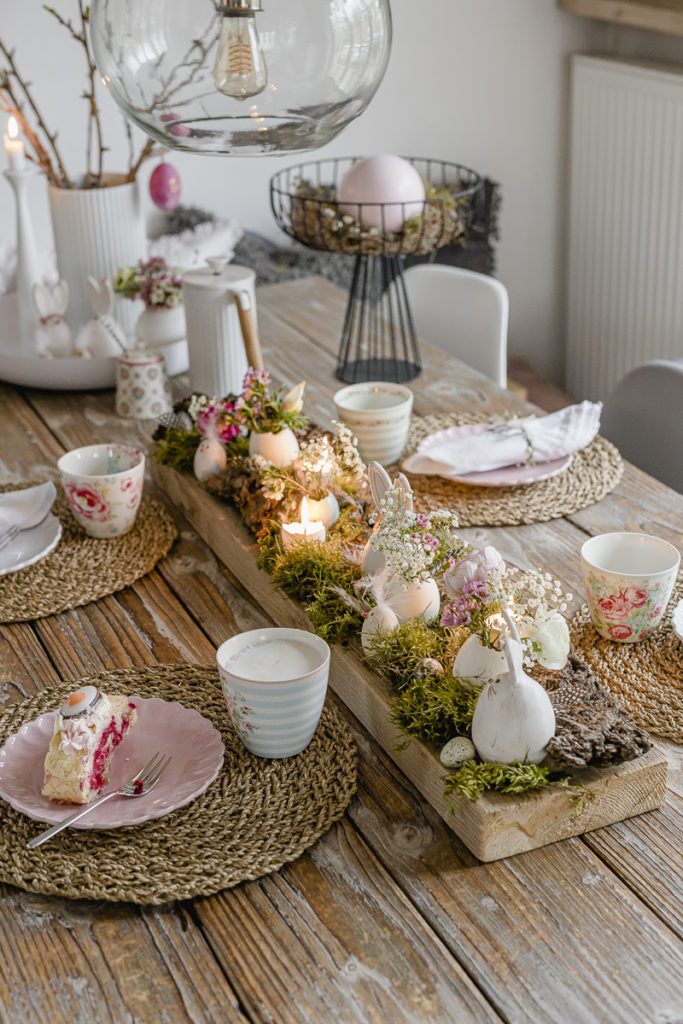 In the goose eggs ( with one hole!) I filled with water and used them as vases. In the small eggshells I made a candle wick and filled them with candle wax.
Here you can see how I made it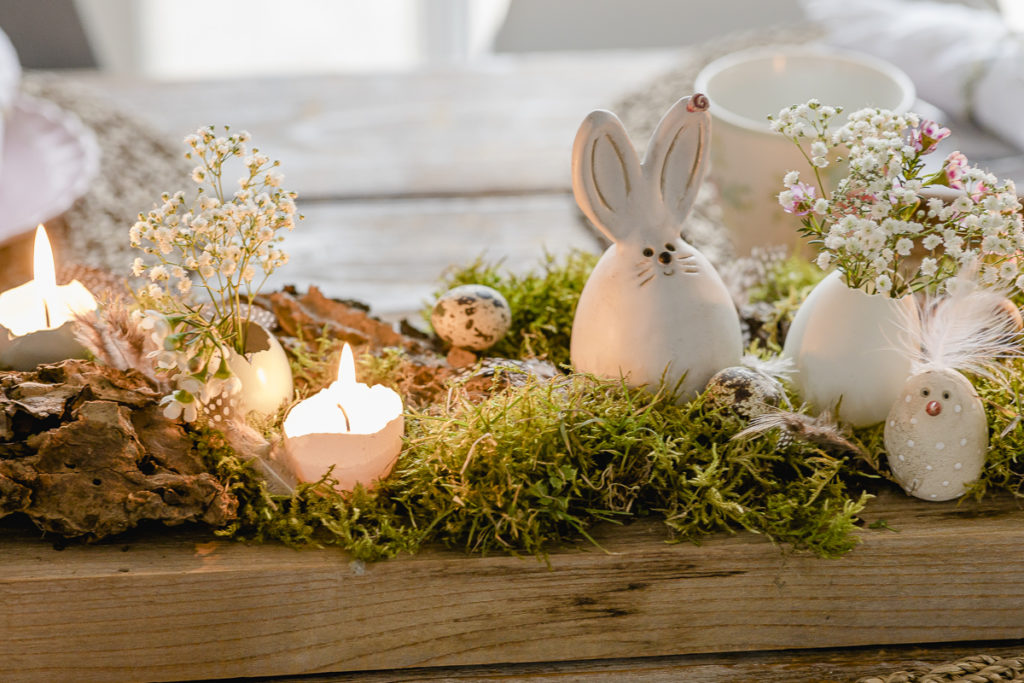 I wish you a wonderful Tuesday, stay healthy! Big hugs♥♥♥